Here are Blake Lively's magnificent breasts on the set of Gossip Girl yesterday. Lovely, aren't they? I do believe they are man-made, because I don't know of any natural breasts that would look like that in that kind of top. As many know, I do like Blake – I think she's ambitious and ballsy and kind of funny, and I think she's got what it takes to become the next… um… Hot Girl Who Gets Lots of Parts…? Who is that now? Who is in movies and you're like, "She's very pretty but I don't know why people think she's a good actress"? Like, one part Megan Fox and one part Jessica Biel, maybe? Blake is very much one of those girls. What sets her apart is what is on display in these photos – her absolutely amazing body. Sure, lots of girls have great bodies. But not many diplay their figures so consistently and with such aggressiveness as Blake.
Speaking of Blake's boobs career, some more stuff has come out about The Town, the film Blake did with Ben Affleck (cough) and Jon Hamm and Jeremy Renner. The new poster for The Town just came out, as did the international trailer (which isn't that different than the other trailers). Enjoy:
The poster is freaky: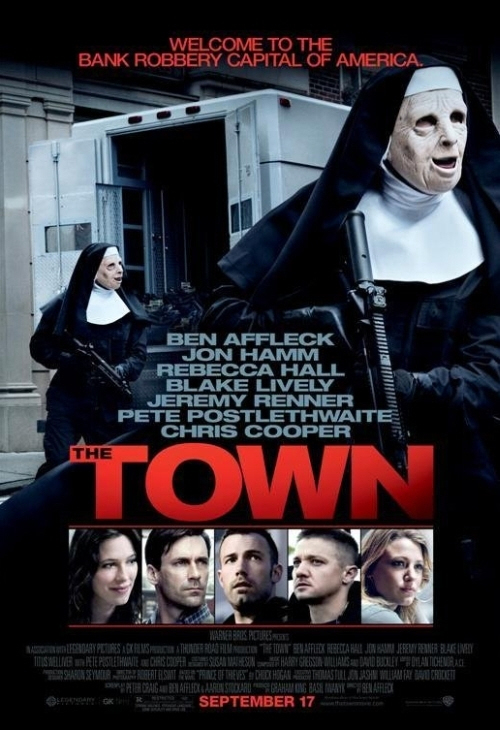 Poster for The Town, courtesy of Softpedia.