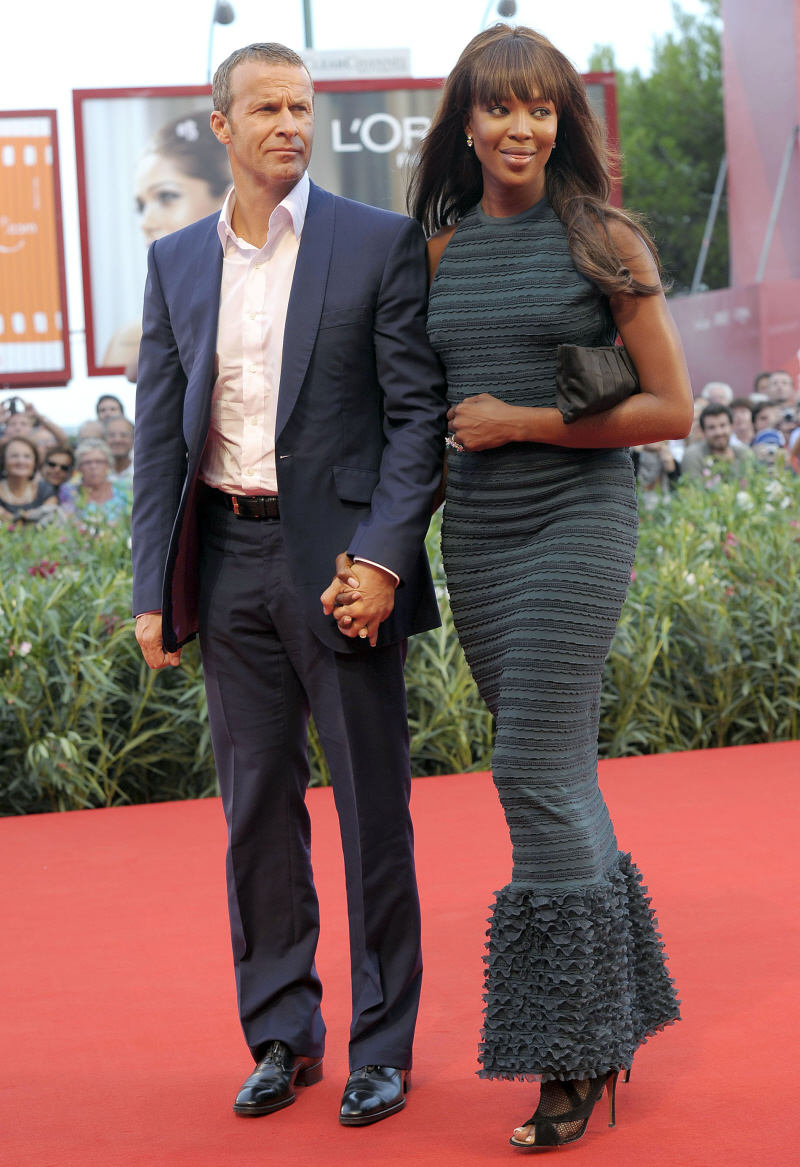 I was just looking through these new photos of Naomi Campbell and her boyfriend/fiancé at the Venice Film Festival, and I had several questions. First of all, why would Naomi wear such a hideously dated look? This dress looks like it came from the section of her closet labeled "1991". Second question: If you're a designer who is going for "sleek" and "horizontal stripes," why not just do that for the whole dress? Why "jazz it up" with some trashy fringe at the bottom? Third question: Is Naomi wearing toeless fishnets?!? Fourth question: what's up with her weave? It's looking particularly thick, and I can't make out any bald spots.
My next series of questions are about Vladimir/Vlasislav Doronin, the Russian beefcake in the photos, and Naomi's boyfriend/fiancé. First: is that absolutely enormous emerald (cabochon?) ring her engagement ring? Allegedly, it is. Here's a closer look: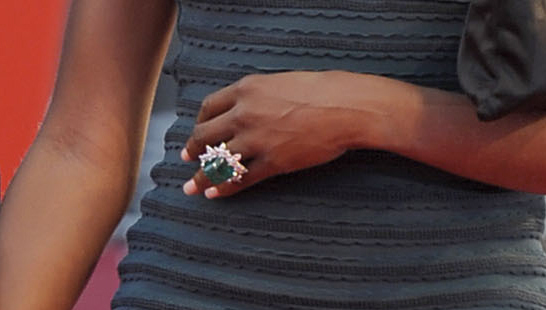 Now, for the real questions about Naomi and Vladimir/Vladislav. Is his "divorce" ever going to come through? You know he's still technically married to a nice Russian girl and they have kids together, and he told Oprah (OPRAH!) that he and Naomi were totally getting married and that he and his wife were totally getting a divorce. Nothing seems to be happening, though. From what I can find, the Russian sources are still very "meh" about this story – perhaps international homewrecking isn't as juicy a tabloid story for the Russian media? I did find this recent article from The Moscow Times – it's mainly about Russian model Natalia Vodianova and how she and her British aristocrat husband are maybe about to split (they have three kids together!). The Moscow Times compares the Russian tabloid reporting of a possible split to Russian tabloid reporting that Naomi and Dornin will ever get married. Which is to say "unlikely." Now, the divorce could be held up because they're still negotiating some kind of settlement – after all, most sources have him listed as a "billionaire."
My final question: can you imagine the international hissy fit that Naomi will have if Dornin doesn't ever get around to getting a divorce? Oh, it will be epic. There will be no un-thrown phones from New York to Moscow. They will have to sic Interpol on her ass. There will be an international task force of elite crime fighters tasked to take her down.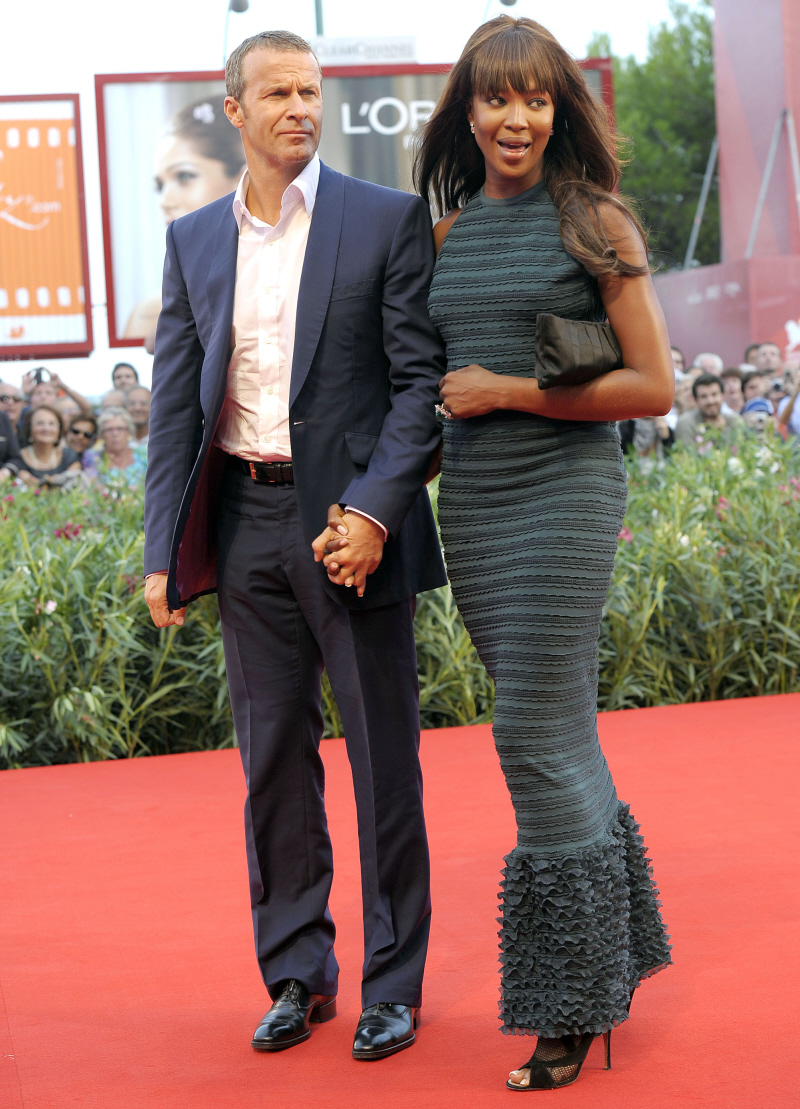 Naomi and Dornin in Venice on Sept. 2, 2010. Credit: WENN.