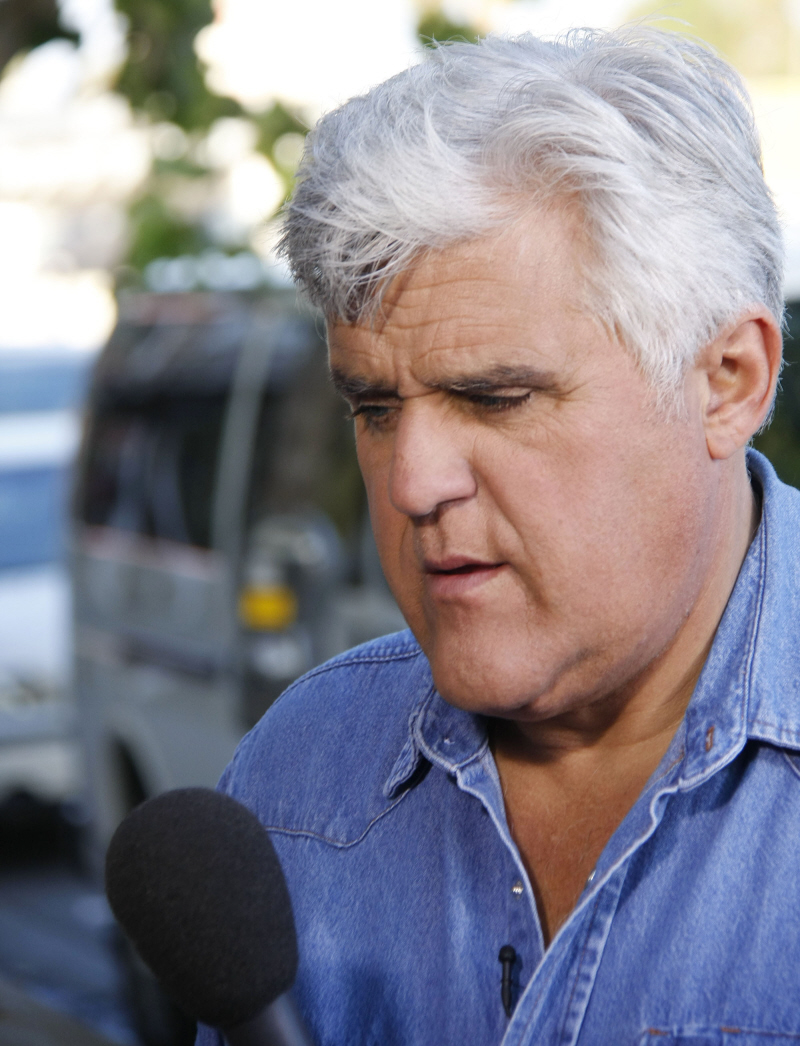 Remember the months and months of horrible douchebaggery between Conan O'Brien, Jay Leno and NBC? Recap: when Conan O'Brien took over The Tonight Show, his ratings kind of sucked (they just weren't as good as Leno's, back in the day), so NBC jury-rigged a scheme to get Leno back at the Tonight Show, effectively cancelling his horrible 10 p.m. weeknight show (which also sucked in the ratings). Chaos ensued. In the end, Conan went to TBS, Leno went back to Tonight, and Jimmy Fallon is now Leno's "successor". Weird.
Anyway, the whole thing started because NBC was terrified of their sucky ratings for both 10 p.m. and 11:30 p.m. Local NBC affiliates were complaining, and something had to be done, for sure. But the solution might have been worse than the problem, because now Leno is tanking… kind of.
NBC might have summer's most-watched show in "America's Got Talent," but the network's late-night ratings aren't so sunny. "The Tonight Show With Jay Leno" is pulling a smaller number in the advertiser-coveted adults 18-49 demographic than when Conan O'Brien hosted the show last year.

In fact, this summer is the lowest-rated "Tonight" on record, though such feats have become increasingly common on broadcast across the board.

Since the end of the broadcast season, Leno is averaging 3.8 million viewers and a 1.0 adults 18-49 rating. That's a 12% improvement in total audience compared with O'Brien, though off 23% in the demo and down in both measurements compared with Leno's performance two years ago. His percentages greatly improve if comparisons begin a few weeks deeper into the summer so "Tonight" is not facing O'Brien's opening weeks hosting the show, though O'Brien is tops in the demo either way.

Even with the reduced rating, Leno is back to beating his top rival, CBS' "Late Show With David Letterman," by a healthy 22% in both metrics. CBS touts that Letterman's ratings are at least holding steady compared with last summer, when Letterman hit an all-time low of his own. Other late-night hosts have been showing stability too, with NBC's "Late Night With Jimmy Fallon," CBS' "The Late Late Show With Craig Ferguson" and ABC's "Jimmy Kimmel Live!" maintaining their demo averages, and Fallon and Kimmel even sporting gains in total viewers.

Heading into the fall, NBC's affiliates say that, if anything, they're pleased about the schedule in general and late-night in particular. Last year, stations contended with the expected ratings decline of putting Leno at 10 p.m. and the uncertainty of O'Brien hosting "Tonight."

Station managers are looking forward to having scripted dramas back in late primetime, which in turn should fuel audience momentum into late-night. There's an expectation that it's nearly impossible not to have a better story to tell advertisers in the fall, especially with NBC stocking up on dramas like high-concept series "The Event" and shows from top-shelf producers Dick Wolf ("Law & Order: Los Angeles"), Jerry Bruckheimer ("Chase") and J.J. Abrams ("Undercovers").

"There's been a lot of NBC stations that have suffered significant declines in late prime, and that's not going to happen with this lineup based on the estimates buyers are getting," said Eric Lassberg, president and GM of NBC affiliate KXAN-TV Austin. "All evidence points to our ratings going up [at 10 p.m.]."
[From The Hollywood Reporter]
So, Leno is back to beating Letterman (sad), but Leno (and NBC) loses in the end because they aren't picking up any viewers under the age of 50 years old – you know, all of those viewers who might actually want to buy some of stuff being advertised during those all-important commercial breaks. NBC might get bragging rights for beating Letterman, but advertisers are going to be pulling out by the end of the year if Leno doesn't get a viewership that's anything less than geriatric.
Basically, Leno still sucks and it's okay to still hate him.
Oh, and you know what Conan is up to? He just announced the name of his new TBS show – "Conan".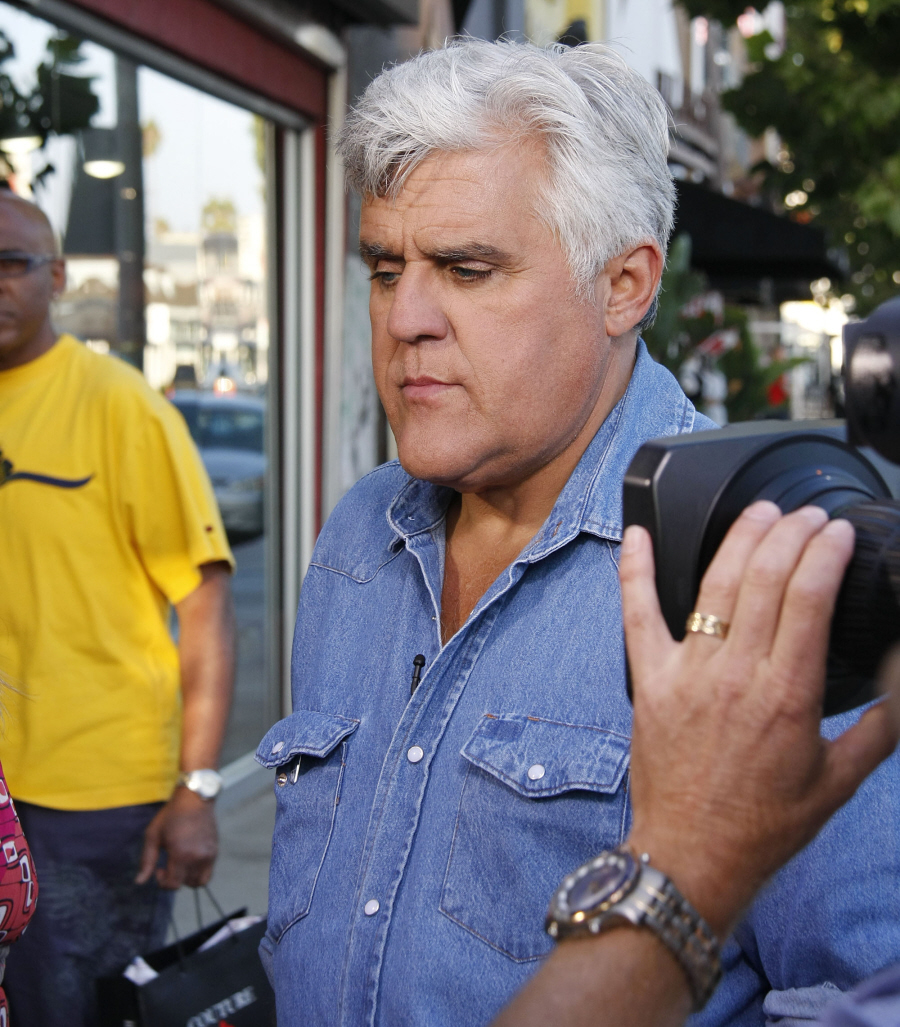 Leno on August 5, 2010. Credit: WENN.