Have I ever mentioned that I love you loony bitches? True, the Brangelina-Aniston Bermuda Triangle stuff gets the most play generally, but some of you are completely crazy for other celebrities, to the point of stalker-fabulousness. Note: I'm not glamorizing stalking, I just admire someone who feels the same way about a celebrity that I feel about, say, Gerard Butler. Which is to say, I need to know Gerard's whereabouts and the daily state of his scruff. Anyway, a very nice commenter and reader named Sunshine sent in this beautifully transcribed Us Weekly piece about Alexander Skarsgard and Kate Bosworth. Reports early this week – from Sweden – had some of us believing that Kate had dumped Alex because she was tired of waiting around for him and she wanted him to put a ring on it. Now Us Weekly is claiming that Kate and Alex are still together, but that she might be cheating on him:
True Betrayal? Kate Bosworth may be dating True Blood's Alexander Skarsgard, 34, but a source close to the actress, 27, says she recently turned up the heat with a former flame!

In August, while home in Massachussetts visiting her family, "Kate made out with her high school boyfriend," says a pal.

The catalyst? News that her ex Orlando Bloom had married-and was having a baby with-Miranda Kerr.

"She was feeling down," an insider explains. "Her high school ex is comfortable. And he's still smitten with her."

Bosworth's rep responds, "This is untrue. She is good friends with her high school boyfriend."
[From Us Weekly, print edition]
Hm… so Bosworth's rep responded? Of course he/she did. What else does the rep have to do all day? It's not like Bosworth is some in-demand actress with tons of film press to do. She's just a professional girlfriend at this point, and a pretty lousy one at that, considering everybody thinks there's dumb drama in her relationship and she's the one f-cking it up. You know what's funny though? Now all of you Skars-loonies know exactly what the Orly Bloom-loonies went through. You girls should get together for Hating Bosworth convention.
But I should let Sunshine let her loony flag fly:
I think this gives more credibility on why she dumped Alex. Once he found out, he was sure to dump her as he has stated in past interviews he can't tolerate cheaters. It also puts a new light on their blowout screamfest at the Way Out West concert in which witnesses reported hearing her scream "Go F*ck yourself" to Alex. I didn't think this girl could be any more hated but once Alex's hardcore fans, especially the ones who felt he never should have gotten mixed up with her in the first place, get wind of this, they'll be screaming for her bony head on a platter. (Figuratively speaking of course). Since she has a known track record for cheating, this story is not a surprise.
I love you, Sunshine! Here are some hot pics of Alex to make it all better: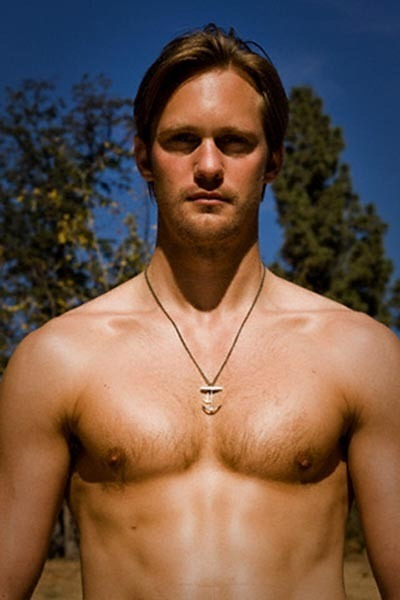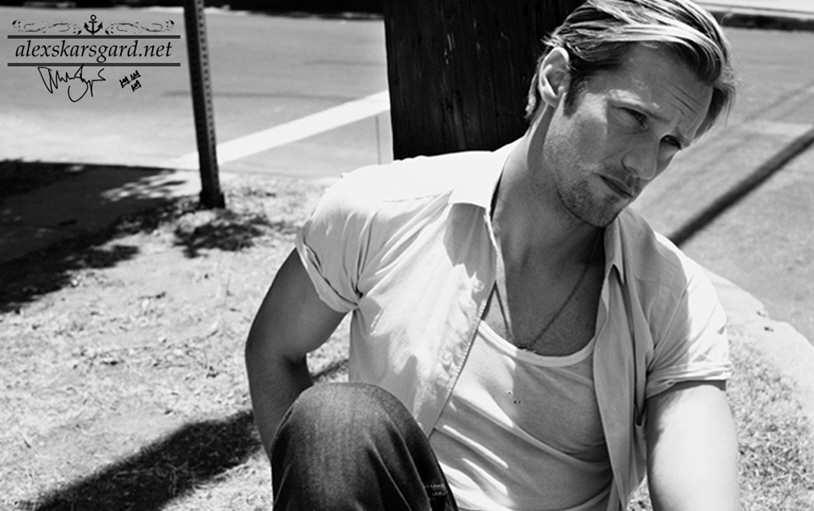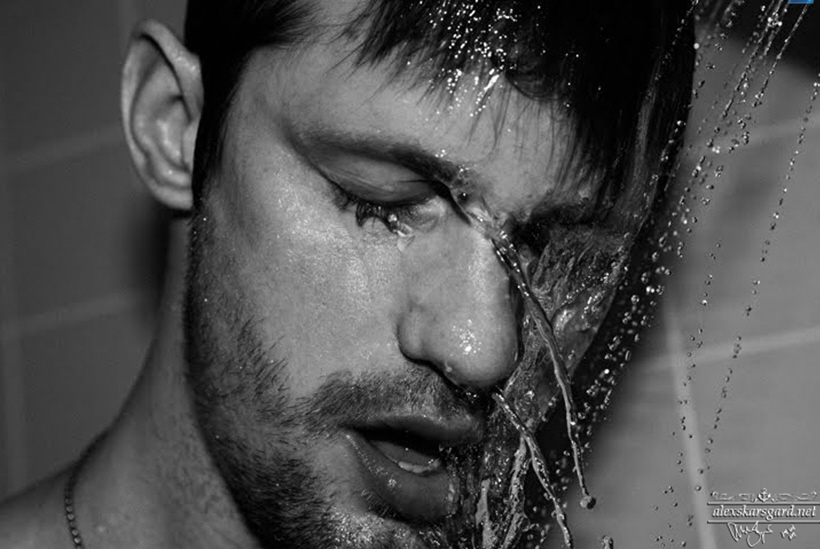 AS photos courtesy of his fansite.