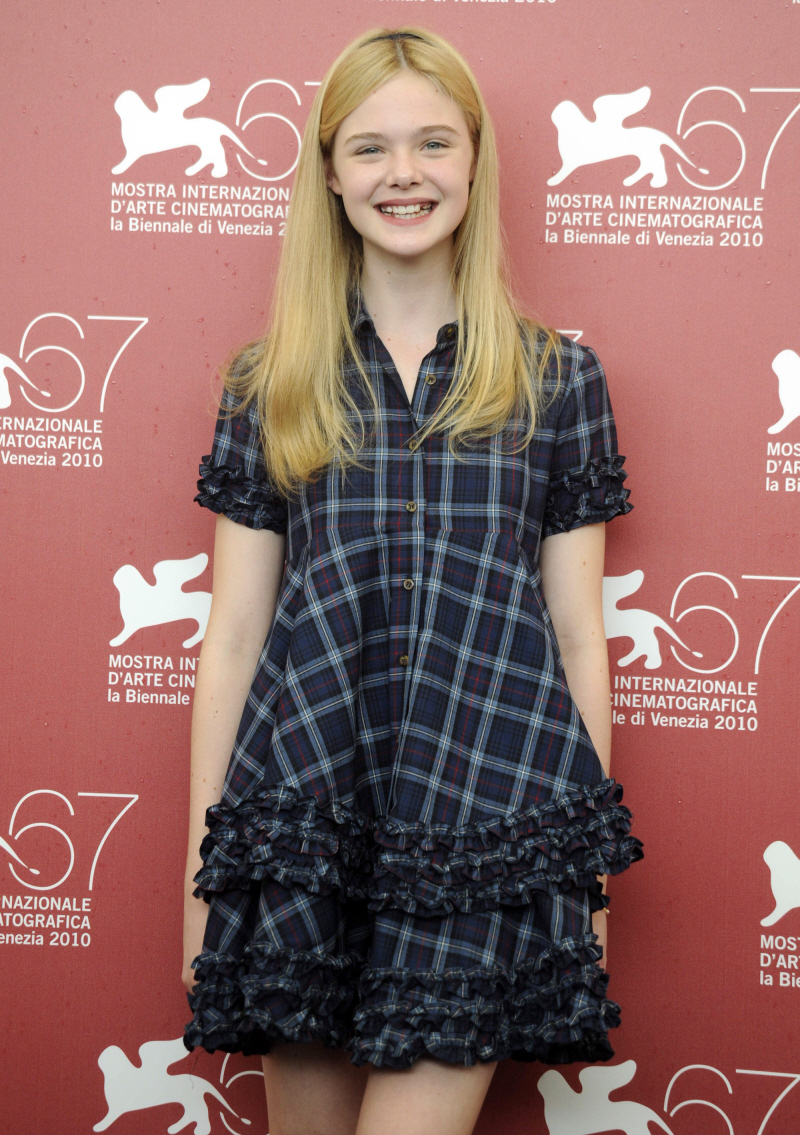 Sofia Coppola has a new film called Somewhere that is currently premiering at the Venice Film Festival. It stars Stephen "I Coulda Been Something" Dorff and Dakota Fanning's little sister Elle as father and daughter. I admit that I know who Elle is because she guest starred on a really good and really disturbing episode of Law & Order: SVU. She was the little girl who started a fire to get her new mommy to love her, remember? Terrifying. Anyway, she used to be so, so tiny and now she's all long and coltish and so pretty! But you can tell this isn't some fame-hungry "child performer." Much like Dakota, Elle doesn't seem to be totally down with "celebrity." Look at her face – that's the face of a young girl who is having fun having her picture taken, because it doesn't happen that often. That is not the face of a Lohan, you know? And she seems sweetly awkward, yet she has a poise that comes from not being coached into self-consciousness. She's wearing Doc Martens too.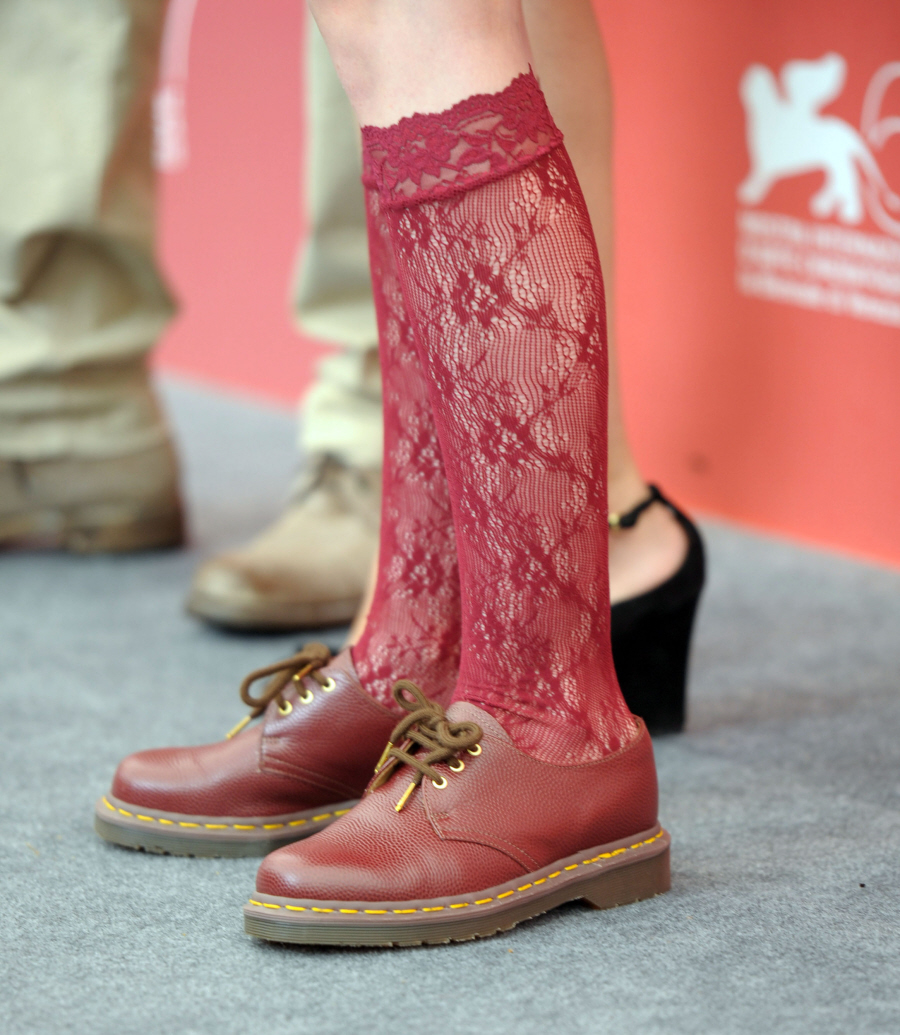 And is it just me or does Stephen Dorff still have… something? I don't know… I feel weird admitting that I find him hot.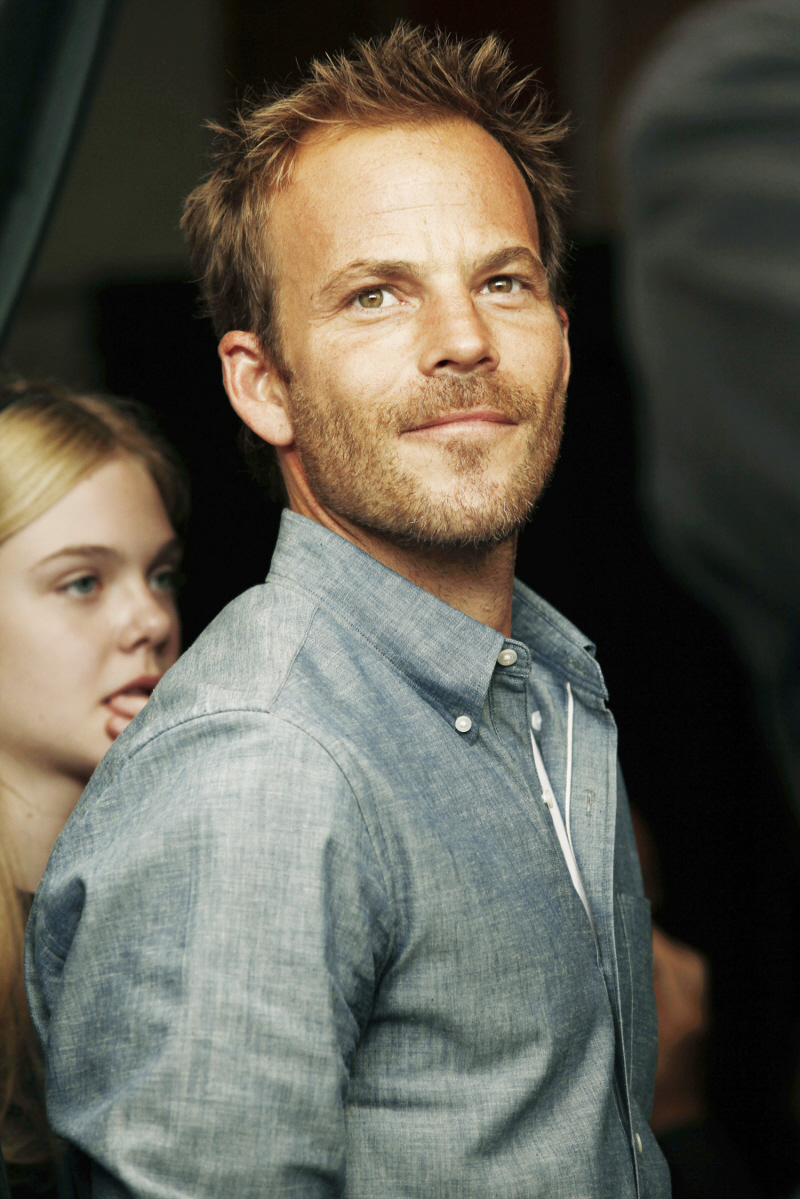 But he is hot, isn't he? Remember when it was Dorff and Christian Slater and both of them were supposed to become, like, the next Jack Nicholson? And neither of them did. But it's nice that Dorff is still getting work.
As for Sofia's movie… well… um… try not to cry at the trailer, okay? Because I welled up, and now I feel extremely guilty. Also: Benicio del Toro is in it, although he's not in the trailer.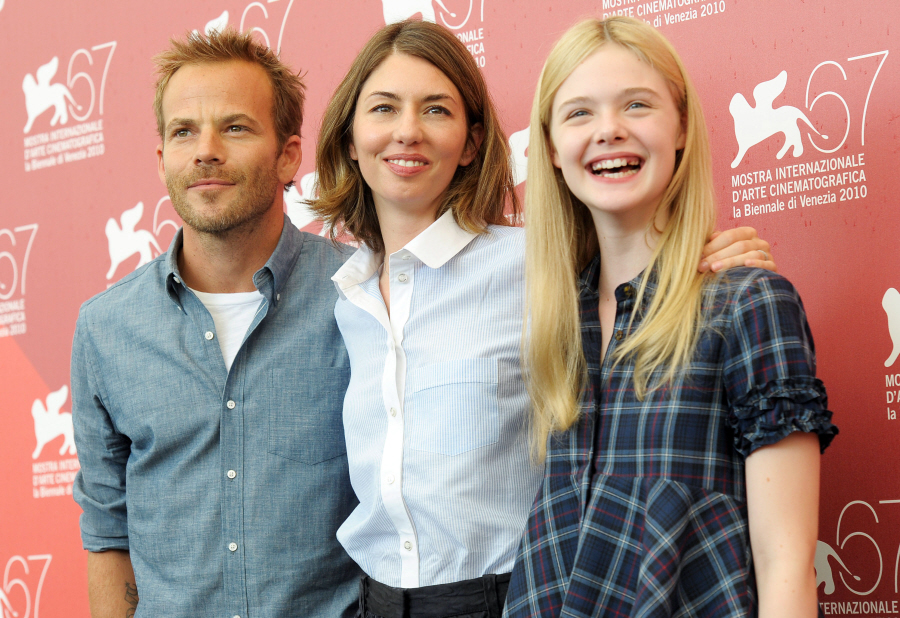 'Somewhere' photo call, Venice, Sept. 3, 2010. Credit: WENN.