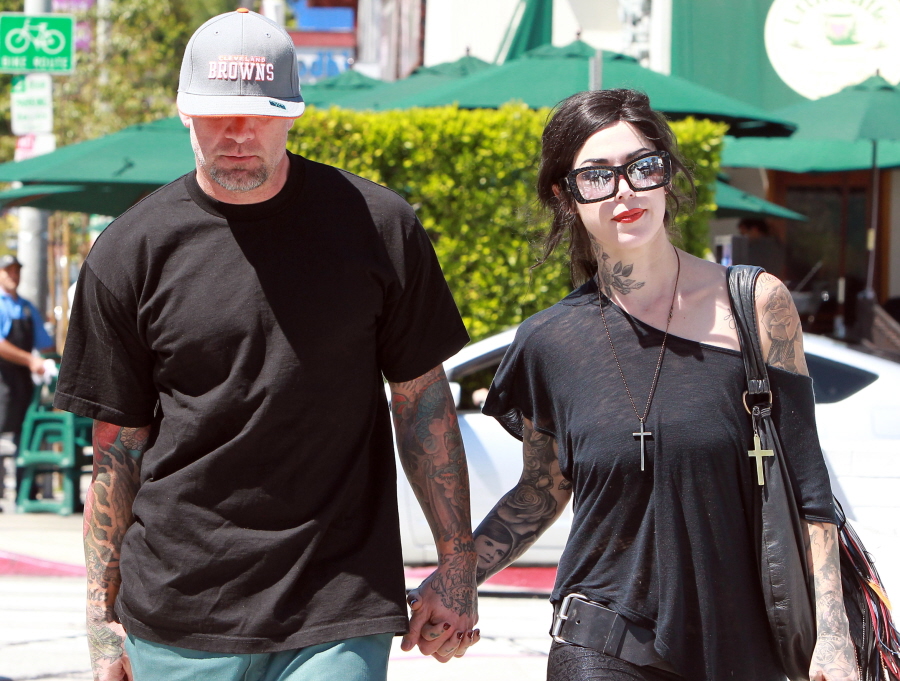 Honestly, I don't have strong feelings about Jesse James and Kat Von D as a new couple. It seems pretty clear that despite my suspicions, Sandra Bullock did toss JJ out with the trash, and JJ was and is looking for new girls to occupy his time. He and Sandra are divorced, and she's been a class act about the whole thing, so I feel like they both have the right to move on – Sandra should and will move on to career highs in Hollywood, and Jesse will continue to bone whatever sketchy chick will have him, until he fades into obscurity. That being said, I enjoy the schadenfreude. Because Jesse looks absolutely miserable with his new "girlfriend" Kat Von D. Poor Kat thinks she's hooked a prize – and she's clearly calling the paparazzi so that there are tons of photos of her and her new "boyfriend". Last week they walked their first red carpet together, and over the weekend, they SHOCKINGLY got pap'd walking down the street and then eating tacos (cough).
New couple, Tattoo artist Kat Von D and CEO of West Coast Choppers Jesse James go about their day in Los Angeles, California on September 4, 2010. The tattoo loving couple enjoyed lunch at Pinches Tacos. As The "LA Ink" TV personality smiles in total delight and doesn't seem to mind the cameras, bad boy Jesse hides his eyes with a Cleveland Browns hat, allowing just a glimpse of his pearly whites to shine as they drove away from the restaurant. Despite Jesse's sordid past indiscretions the couple smiles and laugh in total bliss.
[From Fame Pictures]
Enjoy how Kat is playing it up for the cameras. The photo agencies are getting tons of photos of them, by the way – it's a flood of new "candid" photos and that always makes me suspicious. It's ridiculous to think that the paparazzi spend all day following one of them just hoping for some photos – she must be calling them. And ordinarily, I hate when the tabloids bring in those "body language experts" to interpret photos, but isn't JJ's body language just screaming "I made a huge mistake"?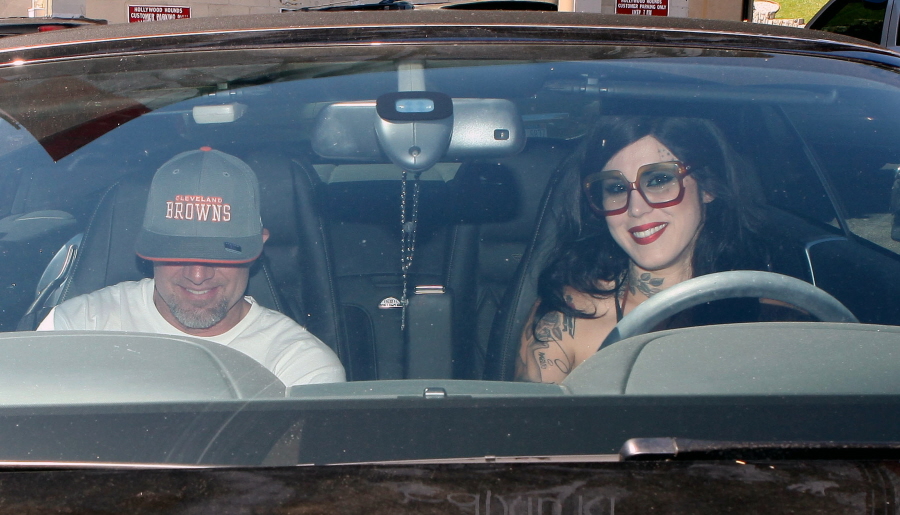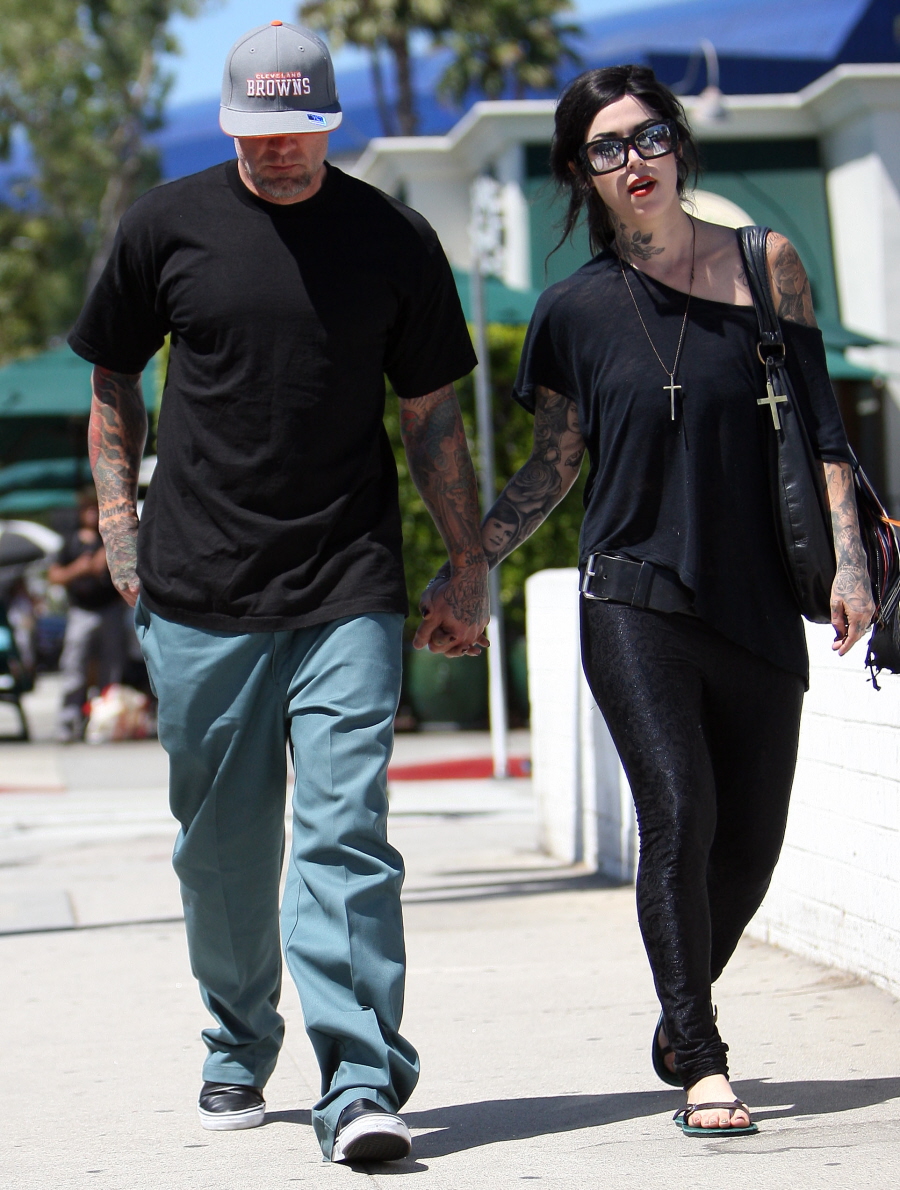 JJ and Kat on September 3 & 4, 2010. Credit: Fame.