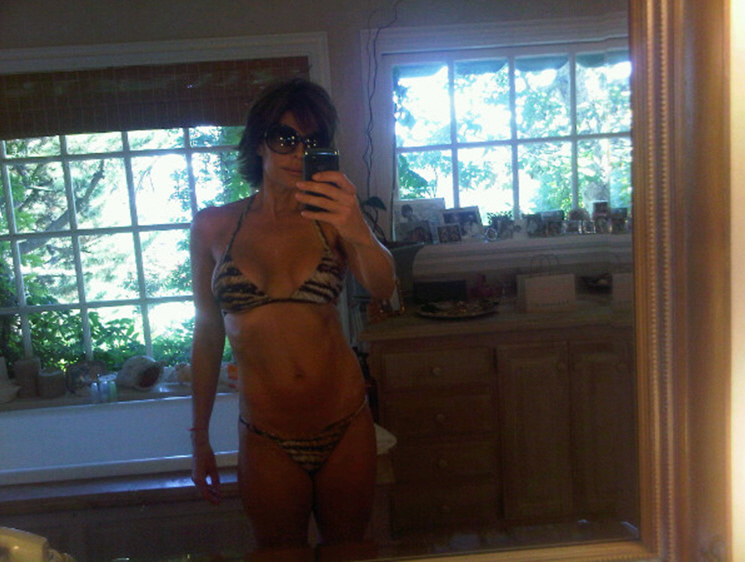 Oh, the petty little famewhores and their desire for any kind of attention. Last week, before Star Magazine reported that Ashton Kutcher was maybe-boning a hot blonde at Madeo, Demi Moore had twit-pic'd a few photos of herself posing in her bikini (photos here). They got a lot of play because of the cheating story, but they probably would have gotten a lot of play anyway, just because Demi – at 47 years old – acts like a tween girl playing with gadgets. Anyway, Lisa Rinna decided to copy Demi's famewhore moves by posting photos of herself with the message: "Doin the Demi! Power to the 47yr olds!!!!! She is my idol!

" UGH.
But of course, that's not the end of it. Demi is so happy that "the youngsters" are talking about her, she somehow managed to talk another famewhore into doing another bikini photo shoot. He's a 19 year old named Dave Days, and this is Dave in a bikini (via Demi's Twitter):

And Lisa Rinna convinced her husband Harry Hamlin to do the same: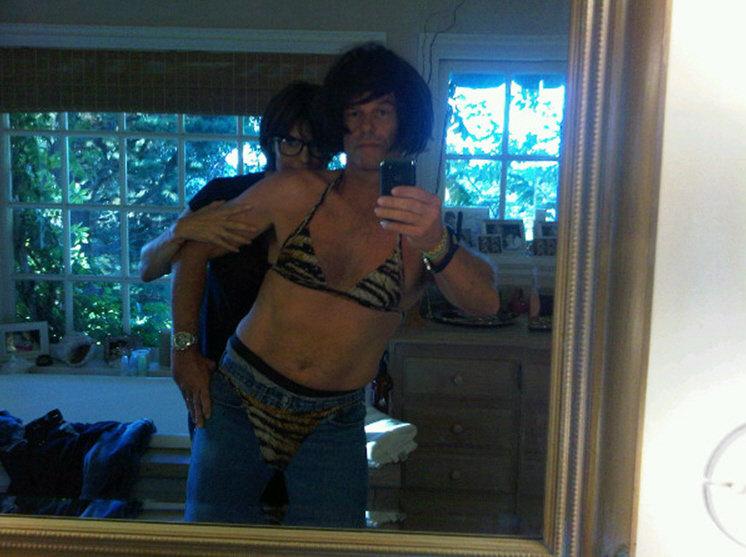 And of course Perez Hilton had to get involved (gross).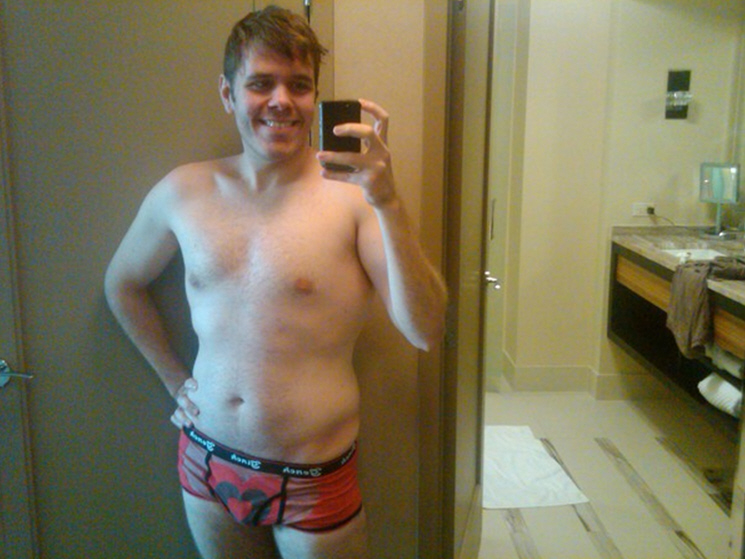 Basically, we are an empire in decline. And this is why.