Credit goes to the Huffington Post for compiling this series of funny ass videos from local news segments. I've seen about half of these before, most notably the leprechaun segment via D-Listed, but they're well worth rewatching.
Leprechaun in Mobile, AL. The best part is the sketch at :45. "It could be a crackhead that got hold to the wrong stuff."

UFO guy at O'Hare airport. "There's no proof [of UFOs] just like there's no proof of Jesus or people going to the restroom until they tell you about it. You know what I mean?"

16 year-old Australian Corey Worthington on the massive party he held when he parents were on vacation. "Every time [my parents] call I don't answer, 'cause they'll probably try to kill me… I'll say sorry but I'm not taking off my glasses because they're famous."

Coffee shop robbery victim in Kansas City, MO describes her ordeal. (This was also recently on D-Listed)

Here's a new remix of the Backin' Up lady, courtesy of Auto-Tune The News, which did the Antoine Dodson Bed Intruder song. It's not quite as catchy as Antoine's and sounds more like a jingle. [via Internet Today]

Surfer kid describes how great the waves are after a flood in Huntington Beach, CA. "Dude, you get the best barrels ever, dude."

Now that I've discovered Internet Today, I have to post this composite photo of Internet memes they recently featured. [Credit to reddit users and via Internet Today, which has an explanation of most of the memes included]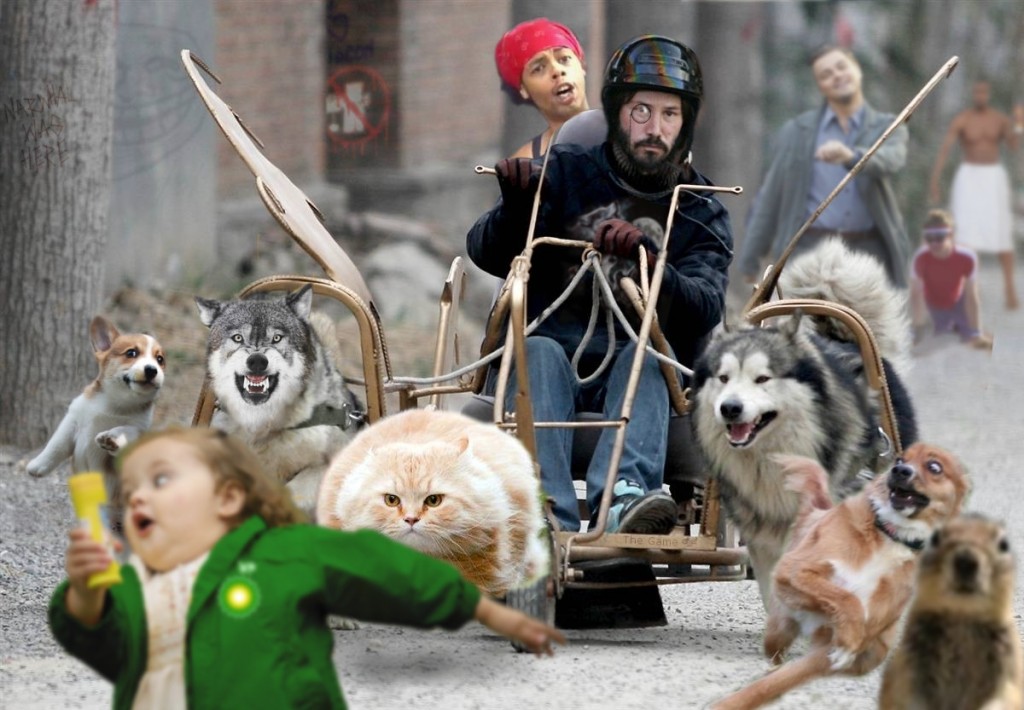 And I'll end with this kind of mesmerizing video of a kid lipsyncing to Katy Perry's "Teenage Dream." He's not on the news but I just saw this today and couldn't stop watching. His name is Keenan Cahill and you can follow him on Twitter.