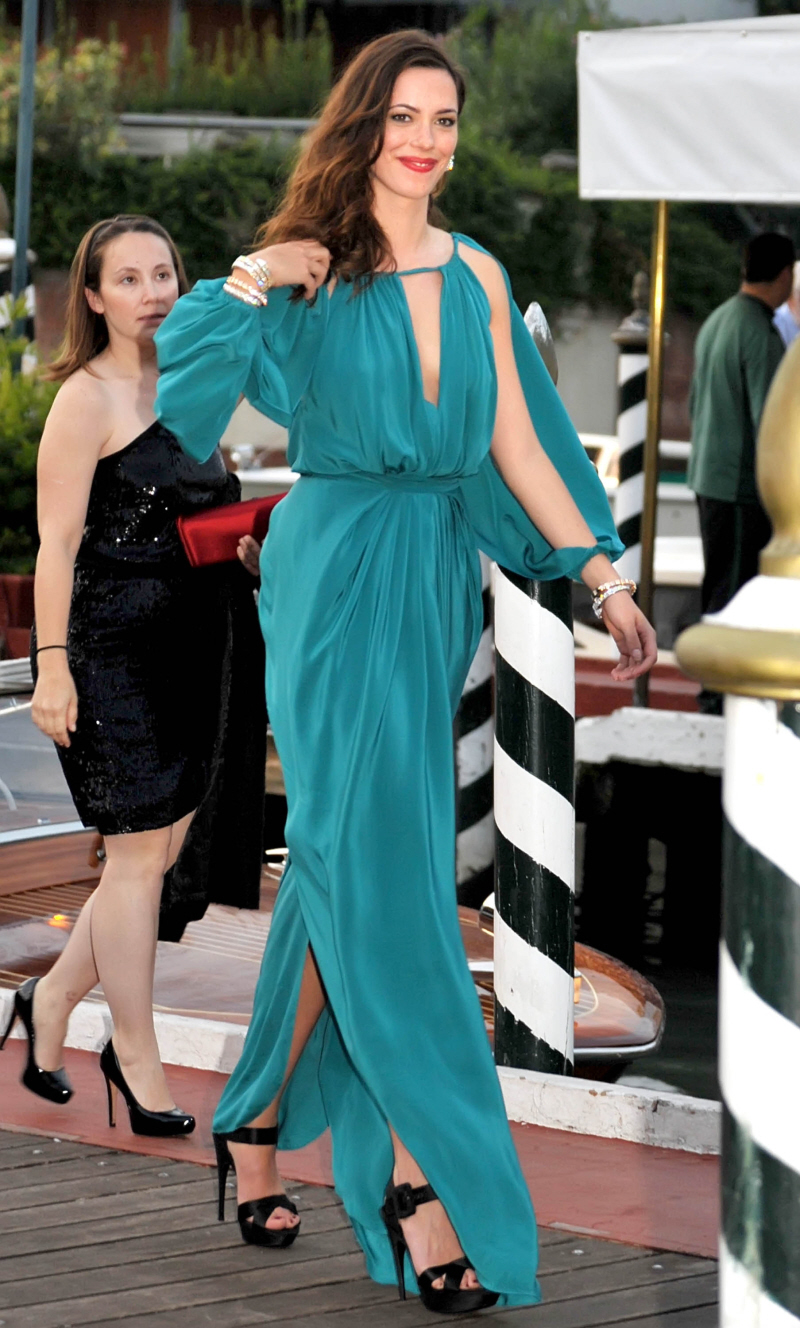 When I first caught sight of Rebecca Hall's outfit at the premiere of The Town last night in Venice, I didn't think it was that bad. I was wrong. Her hottie costars were just blocking the sleeves, and when you see it like that, from the waist up, it truly doesn't look that bad. And then you see the whole thing – is it a dress or a jumpsuit? Is it a dress with the soul of a jumpsuit? A jumpsuit with palazzo pants… and slits? The cut is very strange, right? And the sleeves… oh GOD. Let me be nice for a moment: the color is nice. She had a good instinct with the color. Let me also say, I think she's a very talented actress, and she is British. I'm not saying British = bad fashion, I'm saying British actresses with actual talent will sometimes equal quirky/bad fashion. See also: Helena Bonham-Carter, Emma Thompson, etc. Also: this was the second bad outfit she wore within one day – she should just hire a good stylist.
As for the men of The Town, they all donned their tuxedos and rocked the red carpet. Personally, my new-found reemerging crush on Ben Affleck wants him in more casual clothes, because I tend to think he looks slightly goofy in his tux. Plus, the fake tan is a very "Bennifer 1.0 circa 2003" look. He doesn't need orange skin – he's the director and star. But he still looks very nice.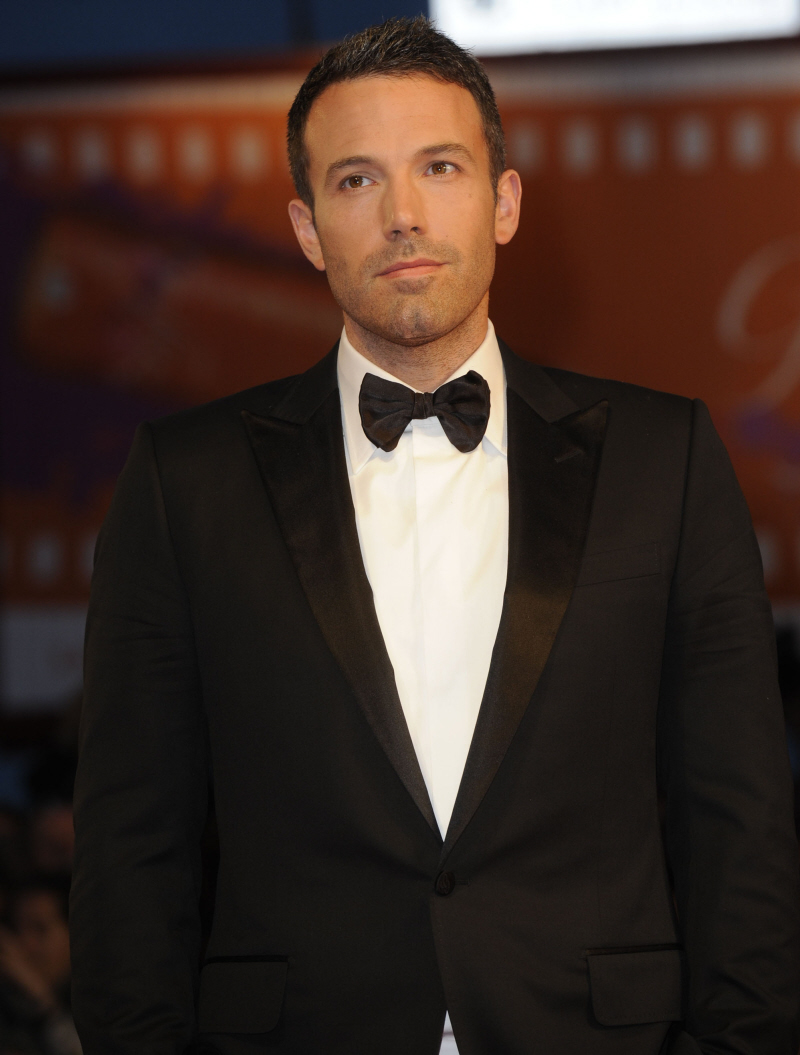 The Hamm looks lovely too – I know he wants to separate "The Hamm" from "The Draper" but I would like to see The Hamm walk a red carpet with some Draper styling – a better-fitting jacket, and slicked-back hair. But still, lovely: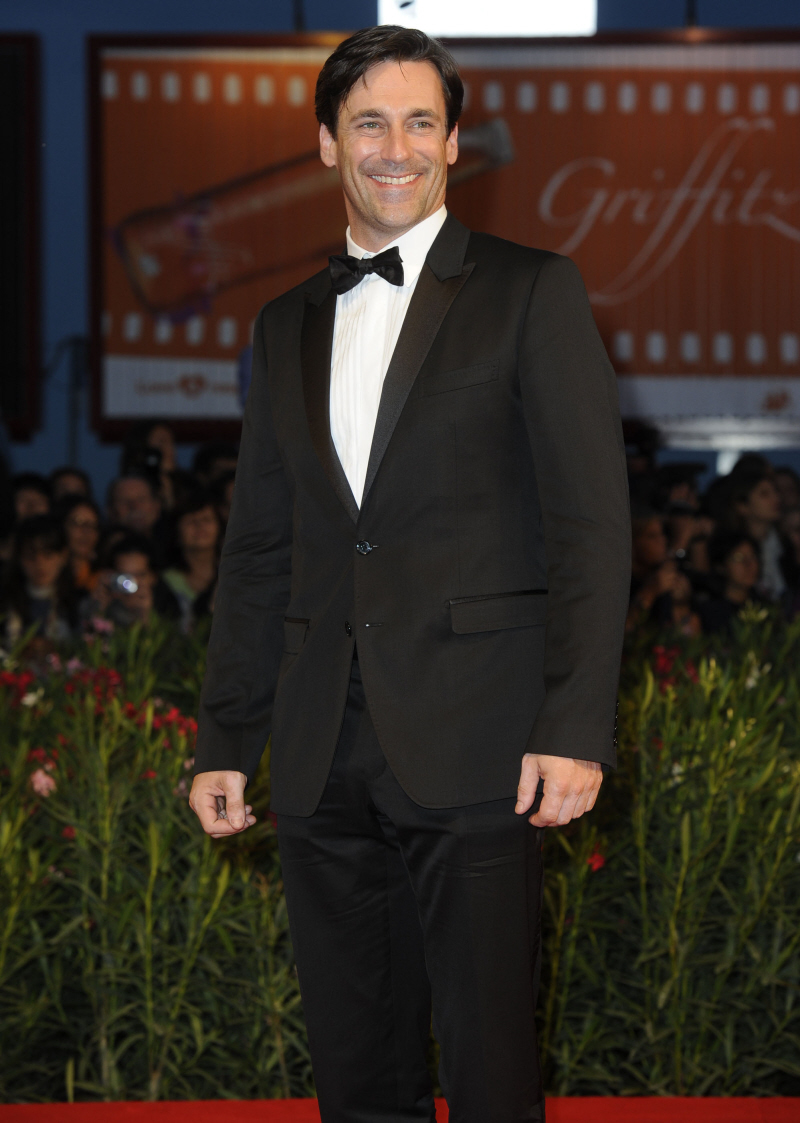 And Jeremy Renner… ugh… the dirt-lip/dirt-chin is just killing me. Yes, I know he's crazy talented and he's probably so proud that he's HERE, walking a red carpet for a big movie, in Venice. But I just want to clean him up.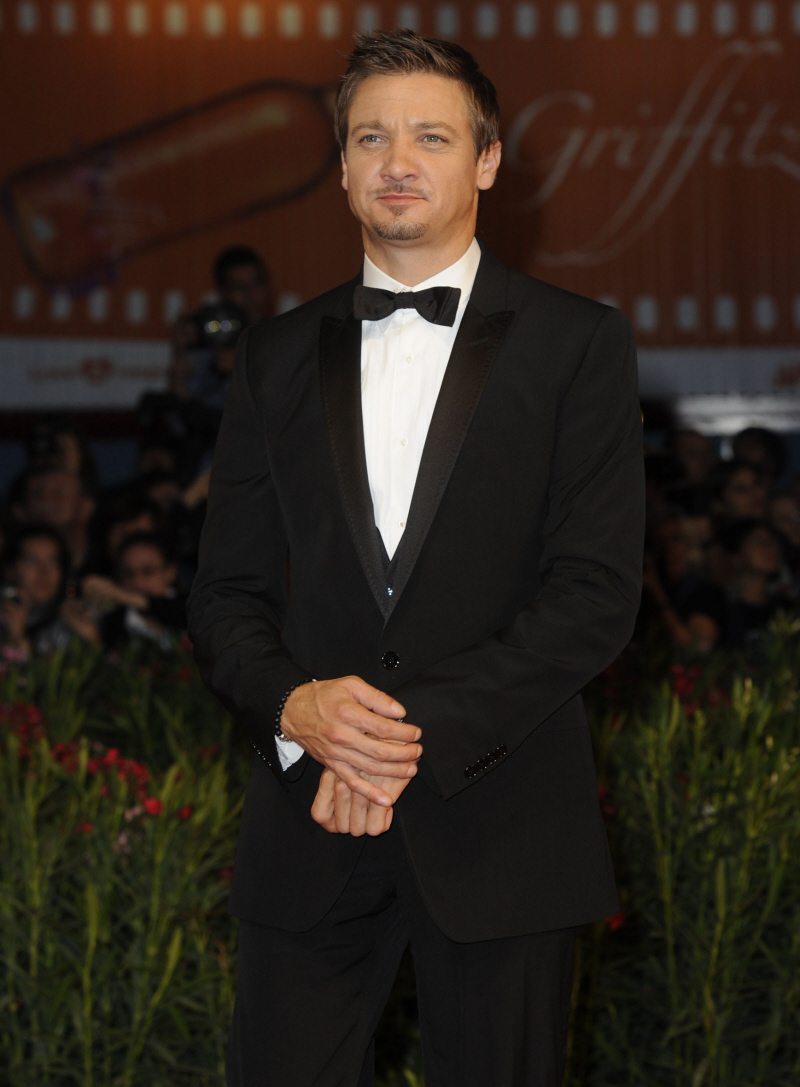 More pics: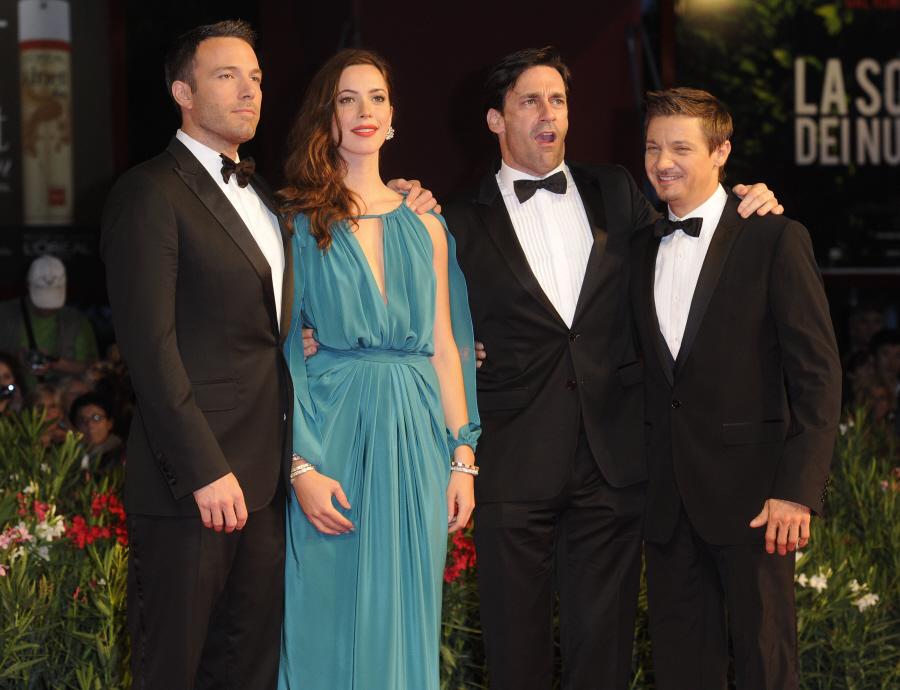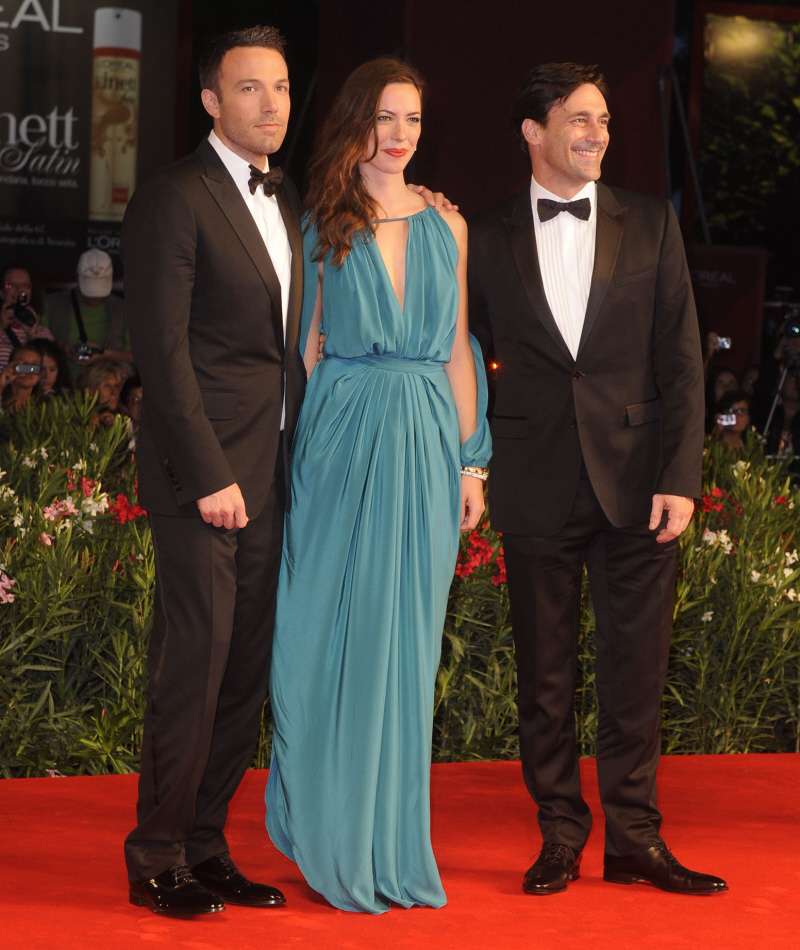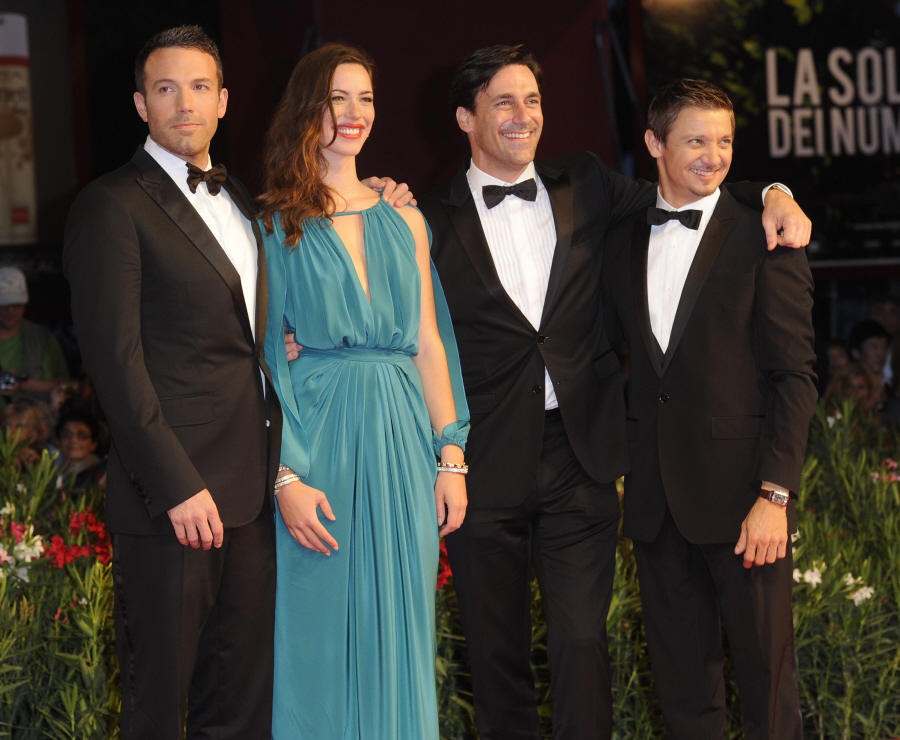 'The Town' premiere in Venice on Sept. 8, 2010. Credit: WENN.