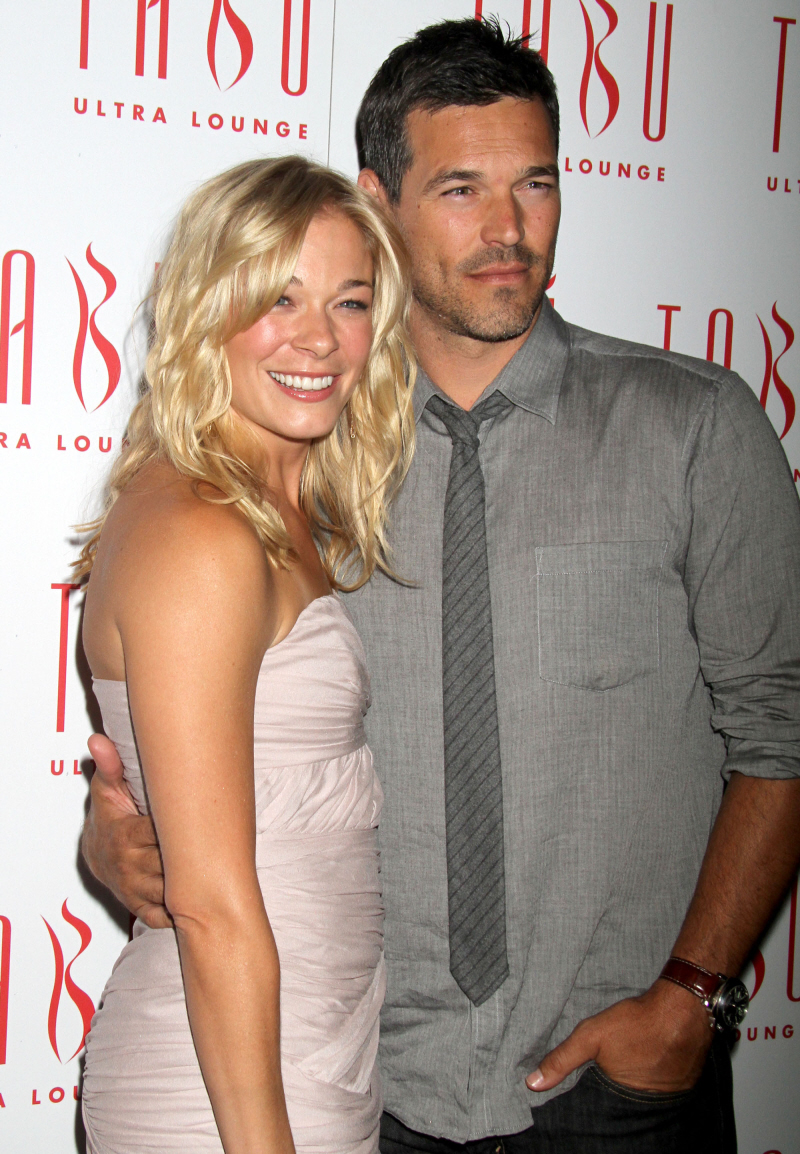 In Touch Weekly always gets the best scoops about LeAnn Rimes and Eddie Cibrian. I think they must have a good source in the camp – perhaps a hair stylist or something. All I know is that ITW's stories are usually on target. Anyway, this week's story is just a funny little piece about how LeAnn "can't wait" to take Eddie's last name when they're married. That's the power of an orgasm, isn't it? You'll give away anything and everything just because you're with a guy who isn't deathly afraid of vagina, and suddenly you no longer have your name. But there's an even funnier addendum to this "LeAnn can't wait to be Mrs. Cibrian (because that always turns out so well)" story. Apparently, LeAnn ordered some Girl Scout cookies – and placed the order under the name "Mrs. Cibrian". Oh, LeAnn.
She's not officially engaged yet, but LeAnn Rimes has already taken a big step with boyfriend Eddie Cibrian, 37. According to an insider, not only does LeAnn plan to legally change her name to Eddie's once she marries him, but she already goes by it informally.

LeAnn recently placed an order for Girl Scout cookies from a troop in her neighborhood of Hidden Hills, and she put the order under Mrs. Cibrian. LeAnn's rep denies the story.

"In her mind, they're already married," a friend explains. "LeAnn never took her ex-husband's last name, but she can't wait to take Eddie's."

The two can't get enough of each other. Days after returning from Cabo San Lucas, Mexico, the singer and her beau, 37, jetted to Las Vegas over the Labor Day weekend for yet another romantic getaway.

A close friend of the couple tells In Touch: "They had a great time together in Vegas and looked so in love. LeAnn is very happy living with Eddie and is working on some music, too."

Adds another friend, "I am sure they will be married in a year."
[From In Touch Weekly, print edition]
Yes, LeAnn's rep denies the story. Here's how I think it went down: Some Girl Scouts went to LeAnn's house, and she placed an order because, after all, who says "no" to Thin Mints and Tagalongs? LeAnn is delusional and she has no sense of what is and is not appropriate, so she didn't think anything of placing the order under "Mrs. Cibrian". Then one of the parents of the Girl Scouts realized what had happened, and he or she called in a tip to In Touch. ITW contacted LeAnn's rep (that poor bastard), who denied the story because he doesn't want everyone to know that his client is a fruitcake. Just my theory.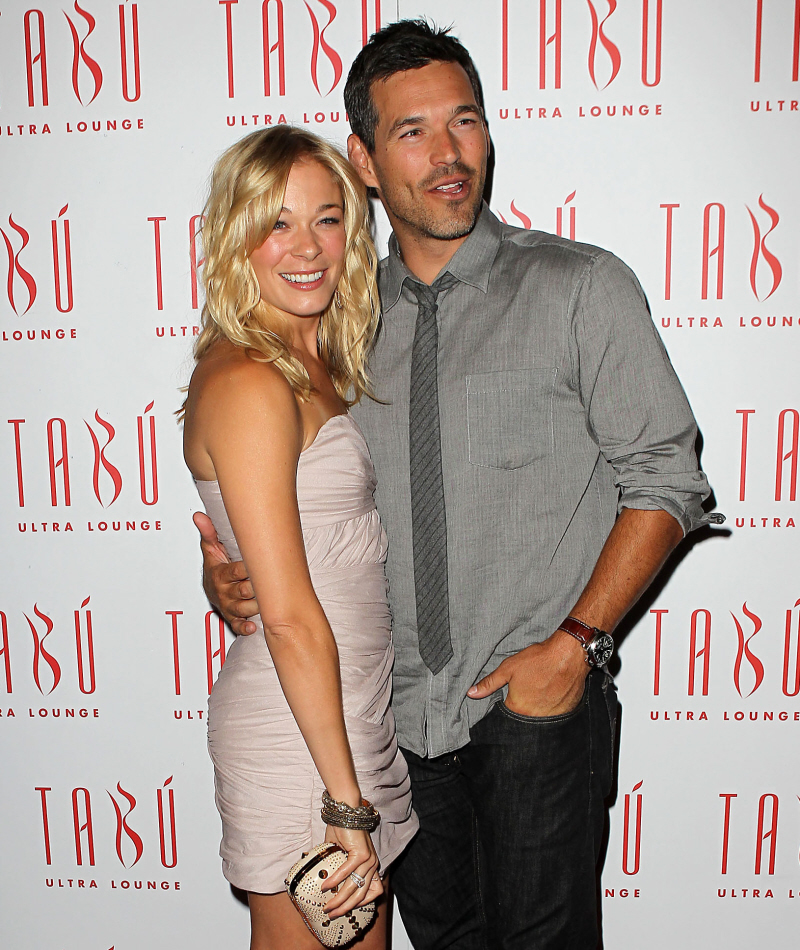 Mr. and Mrs. Cibrian on Sept. 4, 2010. Credit: WENN.