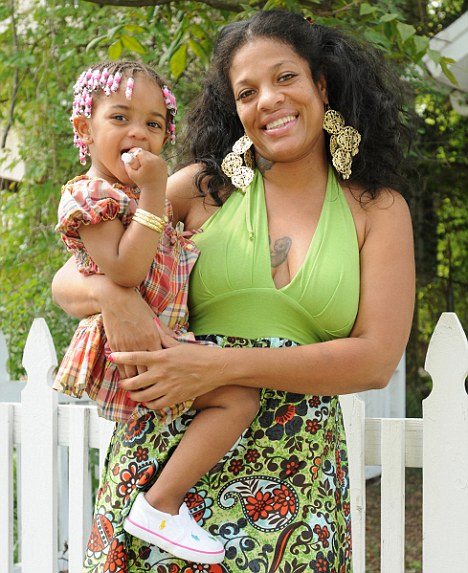 I remember Hugh Grant's arrest for soliciting a prostitute in the summer of 1995 like it was yesterday. It's etched in my memory like other landmark tragedies that I won't mention so it doesn't sound like I'm diminishing their significance. I owned a well-worn VHS copy of Four Weddings and a Funeral (and later, Sense & Sensibility) and I adored Hugh's affable British charm. His embarrassed mugshot was all over the news that night and I couldn't stop watching the coverage. When Hugh went on The Tonight Show afterwards I was glued to the television waiting to hear if he would deal with the issue, and he did – swiftly and and without hedging or acting like it didn't happen. His "aw shucks" demeanor came through for him right when he needed it, and he's credited the incident for helping his career take off.
The $50 BJ that Hugh ordered turned into millions in interview money for Hugh's hooker, Divine Brown, and she's been open in thanking him for enabling her to live the high life. Brown, now 41, lives in Atlanta, GA with her fiance and has put her two oldest girls through college. She also has a 21 month-old daughter and is getting married this fall. She wants to invite Grant to her wedding, if only to continue to squeeze some more money out of the notoriety he earned her.
Former Hollywood hooker Divine Brown plans to invite a special guest to her fall wedding – her most famous customer, Hugh Grant!…

"Divine said she'd love to see Hugh again to thank him," a friend divulged. "What better place for a reunion than her marriage? Divine said she'd drop him an invitation in the mail."

The headline-making scandal cost Divine a $1,350 fine and 180-day jail sentence for parole violation, but she banked a reported $1.6 million from media deals as a result. It also ended up costing grant his longtime relationship with British beauty Elizabeth Hurley…

The money allowed her to quit prostitution and put daughters Cheyenne, 21, and Brianna, 20, through college, she says.

Now using her real name Estella Thompson, Divine, 41, is writing her memoirs and preparing for her wedding to music producer Richie Fediccini, the father of her 21 month-old daughter.

She lives in a suburb of Atlanta, GA, in a new three-bedroom, four-bathroom home with its own white picket fence.
[From The National Enquirer, print edition, September 20, 2010]
It sounds like Divine has turned over a new leaf, but this profile is radically different from an interview she gave to The Daily Mail in 2007 in which she posed in a short dress and bragged about the luxurious lifestyle she lived. She was effusive in her thanks to Grant back then, and said "I love Hugh Grant. Hugh Grant put my kids through school, gave us a chance of the life we probably would've never reached. We had a chance to travel on private jets. If I can meet him and shake his hand all I would like to say is: 'Thank you. I appreciate you, and if there is anything I can do in return I would love to be a friend'." In the National Enquirer, Divine has some pity for Grant as he's still single at 50. She said "What a shame he hasn't found lasting happiness. But who knows what the future holds for him? It's not too late to settle down." Hugh might not mind Divine's pity, he seems to have plenty of it for himself, too. I doubt he'll bother to RSVP to her invitation, but it might be quite a boost to his lagging career if he showed up.
Hugh is shown below on 7/16/10. First photo below is his '95 mugshot. Header image via Eurweb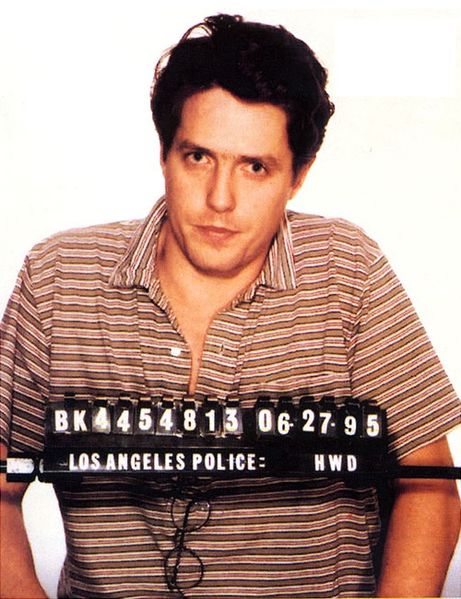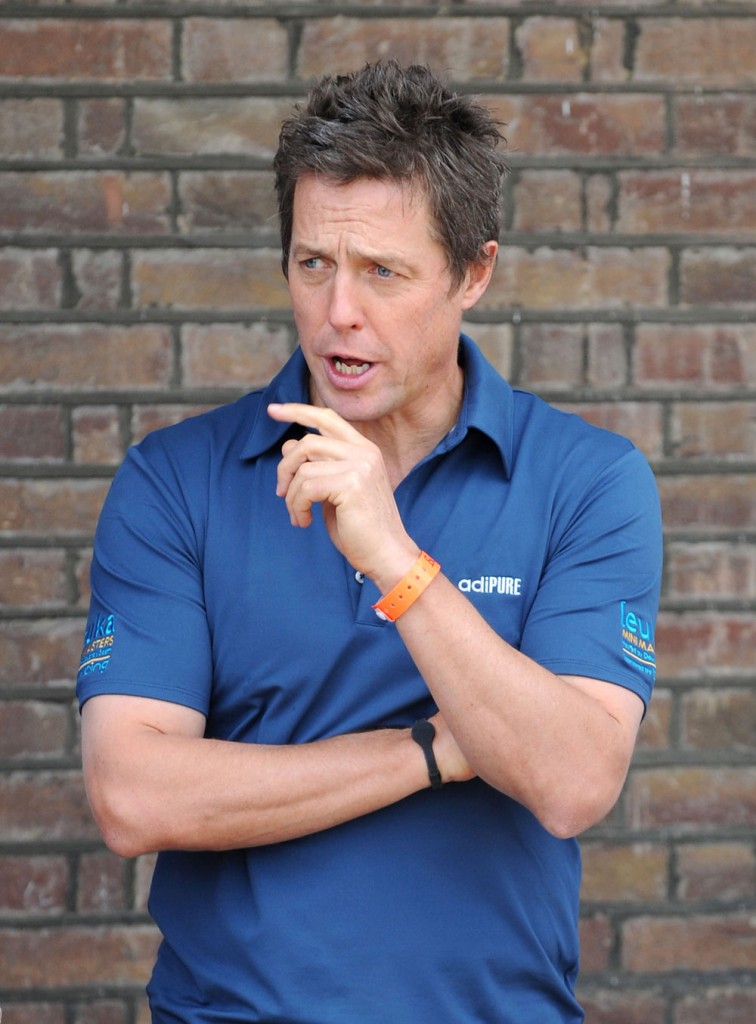 Here's a still from Four Weddings and a Funeral: [via Wikipedia]