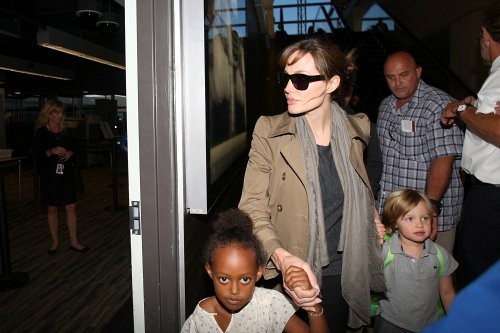 Since we haven't gotten a lot of photos of the Jolie-Pitt kids lately – they've mostly been at the photo agencies that we don't have access to – I thought I'd bring you the rare photos of Angelina Jolie with her daughters Shiloh and Zahara at LAX yesterday. For those keeping track, Zahara is five and a half and Shiloh is four. And they're the same height! Man, Empress Z is always going to be petite, isn't she? Meanwhile, Shiloh is starting to get longer.
In case you can't tell what the girls are wearing, Shiloh has got on a polo shirt, knee-length shorts and combat boots (love it). Empress Z is wearing a cute little cap-sleeved blouse, black pants and Mary Janes. The Daily Mail has some good photos of the girls too – and it's clear that both of them are carrying their "silkies." Or maybe just their bankies?
Also – I'm sorry these photos are so small! It sucks, I know. Just click on the right-hand corner of the ad to see the full photos!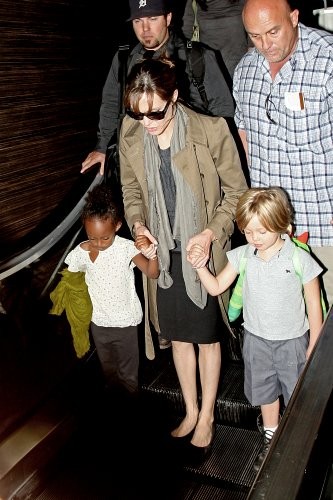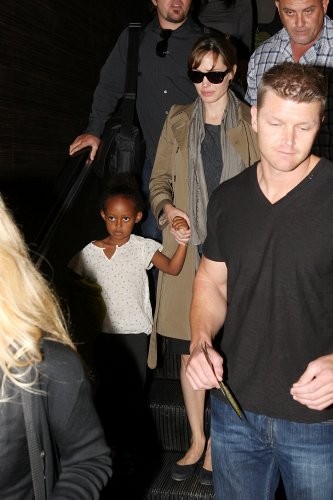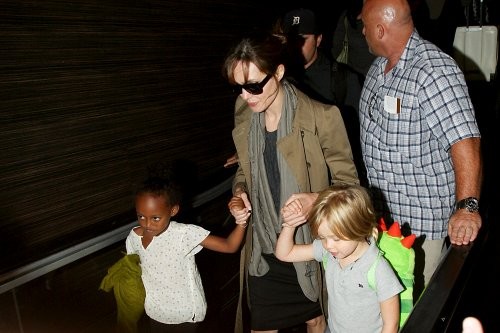 Angelina and the girls at LAX on Sept. 14, 2010. Credit: Bauer-Griffin.