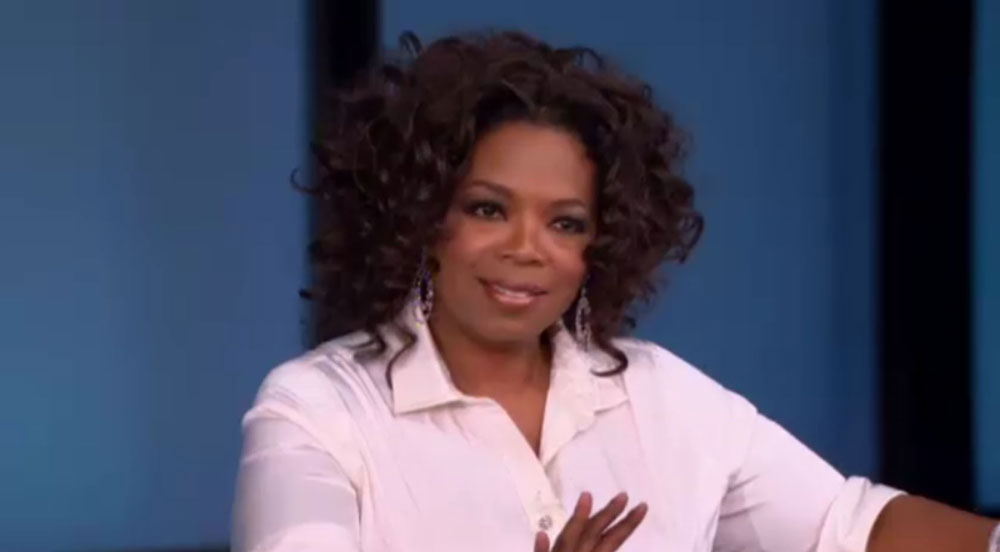 Technically I should title this story "Oprah lets Australian government pay…" because it's not like she forced them to foot the bill and the details are vague as to whose idea it was. Oprah claimed on her show that she thought it up. It's still possible that the Australian government pitched the idea to Oprah's people as a way to boost tourism, or maybe it was Oprah's people's idea and the Aussies signed on and even offered to pay. Either way, officials seems to be thrilled that Oprah is coming to Australia with her peeps and they're more than happy to pay for it. Technically it's the Australian people who are paying for it through their tax dollars and it's not like they got to vote on it. In comparison to a lot of other government expenditures, this seems like chump change. Still, this is billionaire Oprah we're talking about, she could have paid for it.
Australian taxpayers are footing the $2.3 million bill for Oprah's Ultimate Australian Adventure, the upcoming 10-day televised visit from Oprah Winfrey and 450 of her crew members and studio audience, according to the Australian Broadcasting Corporation.

Martin Ferguson, the country's tourism minister, gathered state and federal funding in what he dubbed "a major coup," as he believes the exposure from Winfrey's huge audience will serve as a major endorsement for the country's tourism industry, RadarOnline.com has learned.

The Australian government will send an additional $1 million to help fund the trip, according to the Sydney Daily Telegraph.

The talk show icon announced the trip to great fanfare during her season premiere earlier this week, and also gave her studio audience Motorola Smart phones. John Travolta will pilot the flight taking Winfrey and the others to Australia.

Winfrey, 56, said last November that this season will be her last. She will launch her new Oprah Winfrey Network on cable New Year's Day.
[From Radar Online]
You can watch the video of Oprah telling her audience they're going to Australia on Oprah.com. Listen to how obnoxious she is while she teases the audience with potential destinations as they scream and cry like they're at a rock concert. It's a lot like the "you're all getting a car!" deal she did a few years ago, and all I can think about is "how is this going to work logistically?" There are plenty of moms, grandmothers, stepmoms and other caregivers in that audience, and I'm sure there are people who are needed at work. It's not like everyone can take off whenever they want just because allmighty Oprah got funding from the Australian government and thinks everyone needs a trip. Don't get me wrong I would love to go to Australia and it's a nice gesture from Oprah (even if she didn't pay for it) but I couldn't do it on the spur of the moment like that. I have a kid in school and responsibilities. Who am I kidding? I'd be screaming and crying with the rest of them and would drop everything to go wherever Oprah told me we were going. We're all drinking her kool aid hoping for a better life, including the Australian government apparently.