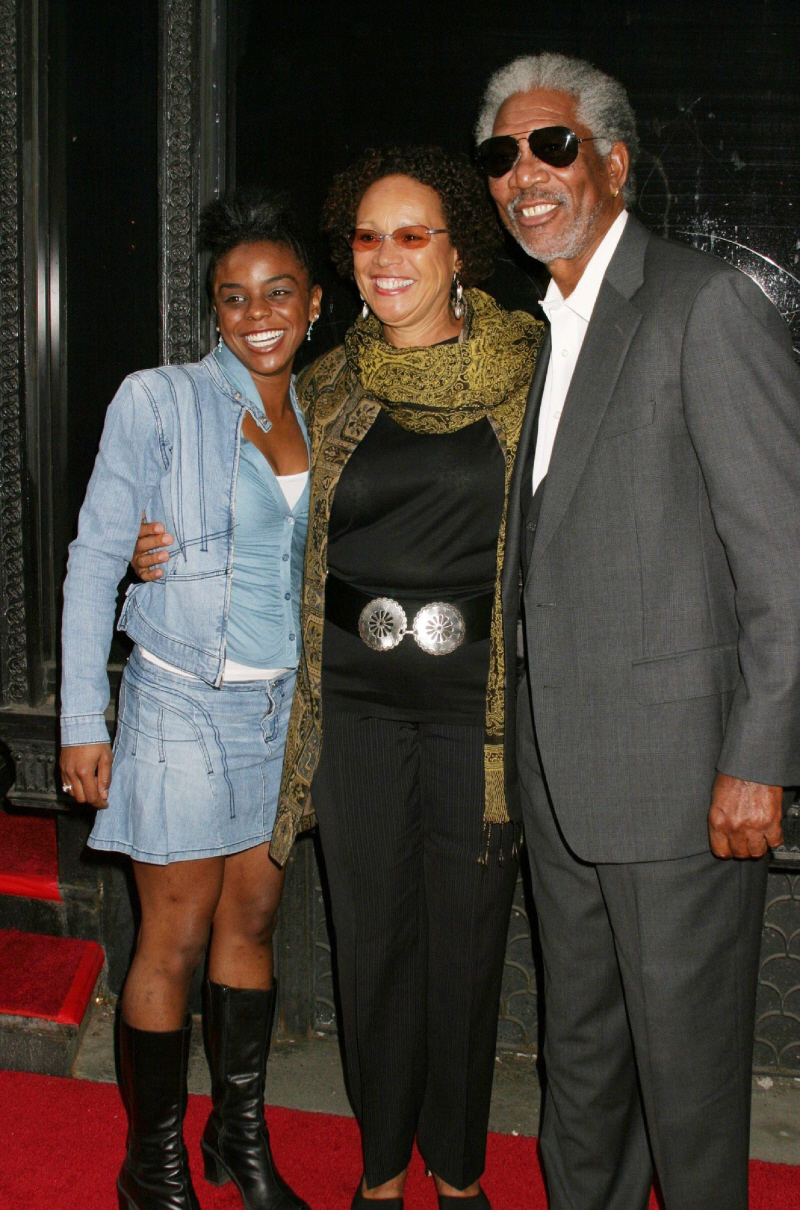 **The above photo is (left to right): E'Dena Hines, Myrna Colley-Lee, and Morgan.
After a very trying 26 years of marriage, Morgan Freeman has finalized his divorce from his second wife, Myrna Colley-Lee. According to previous reporting from The National Enquirer, Myrna and Morgan had been separated for the better part of three years, if not longer. The reasons for the divorce are officially unknown, meaning that no one is confirming anything at this point, but it's widely believed that Morgan cheated on Myrna with several women, including one young woman that I'll get to in one moment. First, the statement from Morgan's lawyer:
After a quarter century of marriage, Morgan Freeman has officially divorced wife Myrna Colley-Lee. The former couple finalized their divorce in Mississippi on Wednesday, Freeman's attorney William R. Wright confirmed to the Associated Press.

"It was done without a trial," Wright said. "Everybody is glad it's over." Terms of the split are sealed.

The Oscar-winning actor, 73, wed costume designer Colley-Lee in July 1984. They separated back in December 2007, and filed for divorce the following year.

The couple have no children together; Freeman has two sons from previous relationships, and two children (including an adopted daughter) from his first marriage to Jeanette Bradshaw.

Freeman settled a lawsuit back in November 2009 involving a 2008 car accident with a woman named Damaris Meyer; Meyer claimed she was unfairly branded as "the other woman" following the crash and "accused of having caused the breakup of Mr. Freeman's marriage."
[From Us Weekly]
The hush-hush nature of the divorce agreement is very interesting, isn't it? It could totally be that Morgan is a private guy. Sure. But it could also be so hush-hush because Myrna knows all about Morgan's alleged, decade-long sexual relationship with his step-granddaughter, E'Dina Hines. The National Enquirer ran a series of high-profile pieces about Morgan and E'Dina's relationship, making it seem like the whole affair began when E'Dena was still just a teenager, and that it's continued to this day, with Morgan promising to marry the now 27-year-old E'Dena, and to have children with her. The Enquirer also claimed last year that Myrna was using Morgan's relationship with E'Dena in the divorce negotiations – some thought that it was Myrna's camp who was leaking the details of the affair. Very interesting.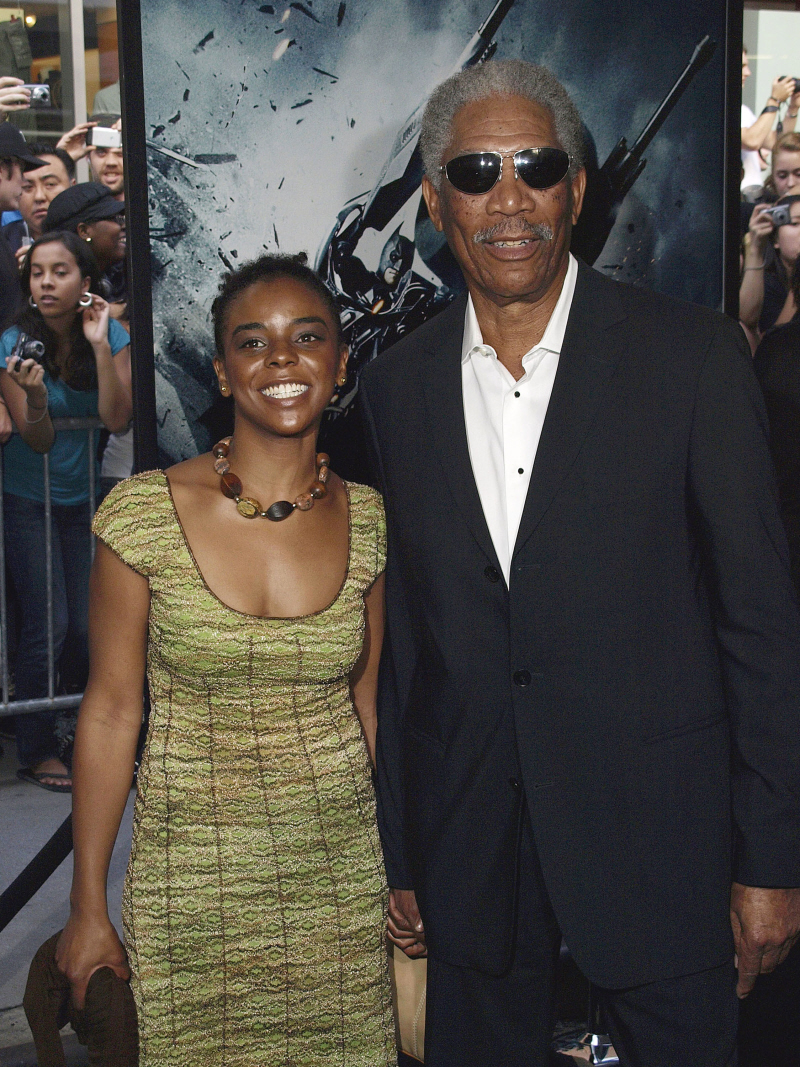 Morgan & E'Dena in 2008. Morgan with E'Dena and Myrna in 2005. Credit: WENN