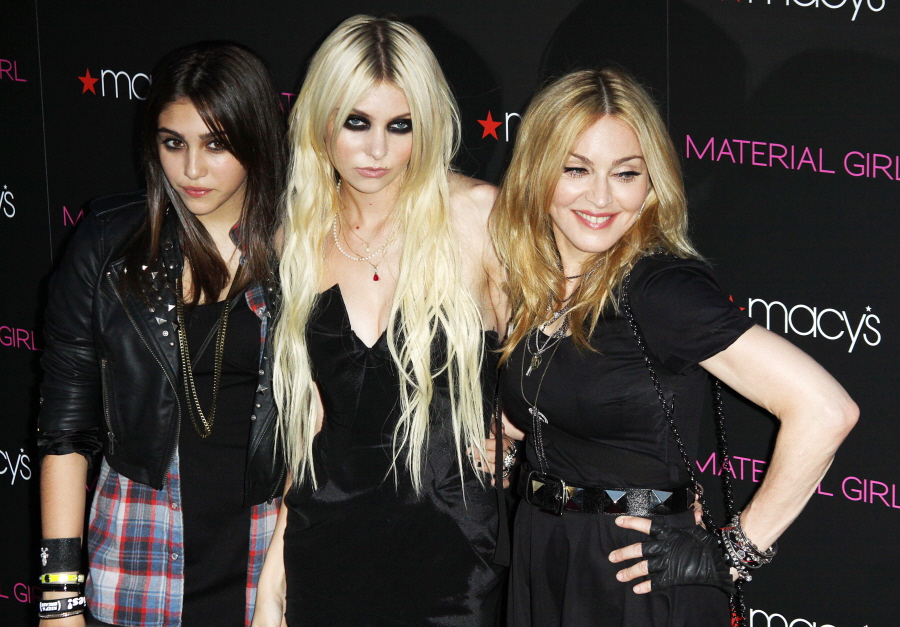 As we reported yesterday, there has been some tabloid discussion over 13 year old Lourdes Leon's involvement in the Material Girl line for Macy's. According to Madonna's own words, Lola pretty much runs the joint, with some help from Madonna and a team of experts and designers. But still, Lola basically has a career now, much to her father's chagrin. My opinion is that Madonna is probably trying to keep Lola occupied and channel her youthful energy into something productive, rather then allowing Lola to spend her time in a haze of drugs and sex, etc, much like Madonna spent her teenage years, maybe?
Anyway, yesterday evening, there was a press event for Material Girl in New York. Madonna and Lola showed up, of course, as did the panda-face of the line, Taylor Momsen. The photos of Madonna, Lola and Taylor posing together are just… ten kinds of wrong. The body language, the insanity of Raccoon McPantless, and the de facto acceptance and legitimacy McPantless is getting from this – I mean, yes, she's a total sellout, but she's a sellout that little girls are going to admire and want to emulate. Girls like Lola.
And look at Madonna's face! She looks like she thinks she's absorbing Lola and Raccoon's youth just by standing next to them. This is what happens when you're too busy trying to be "hip" and "cool" rather than trying to be a good mom. Because I think a good mother would take one look at Raccoon McPantless and say "Jesus Christ, step away from my daughter, put on some pants and wash your face you little crackhead." Madge also looks drugged…? Ugh. These photos are making me nauseous. This is some Dorian Gray sh-t. And Lola's face is saying it all: "OMG, Mom! You're embarrassing me in front of Raccoon McPantless!!!"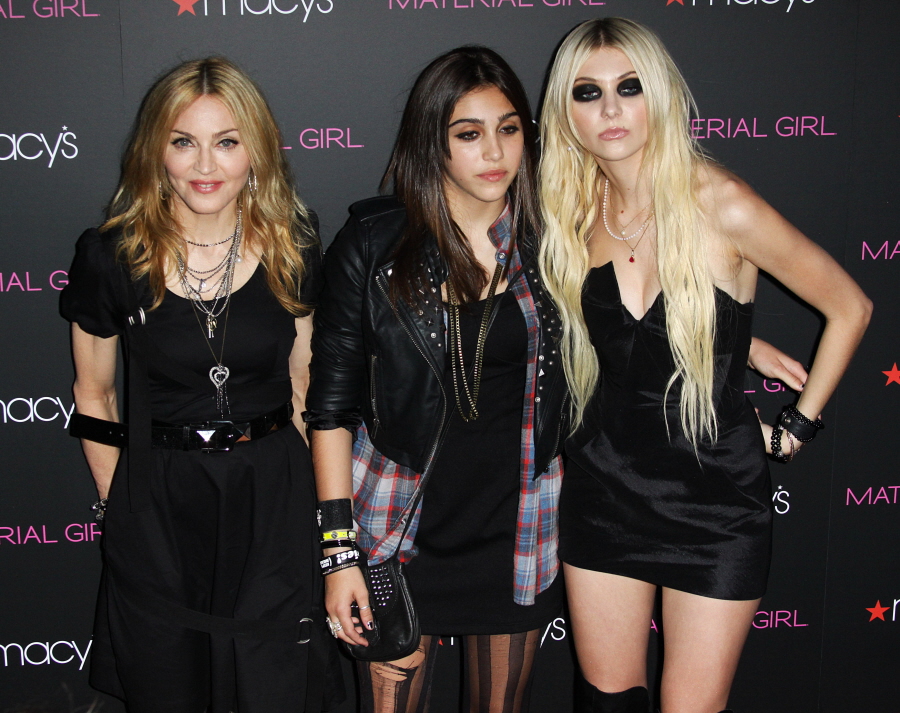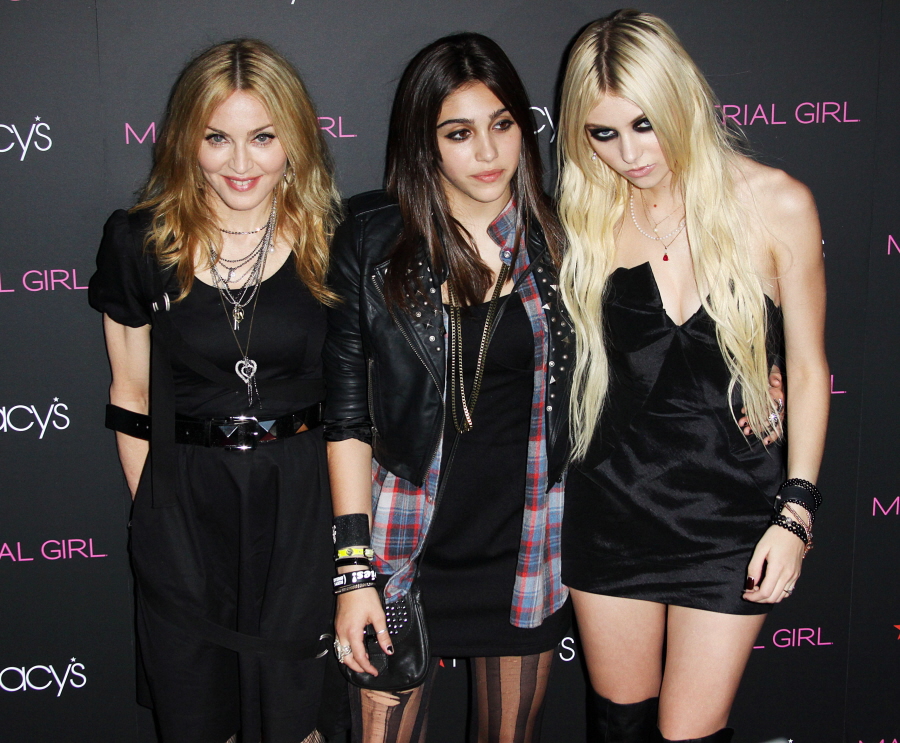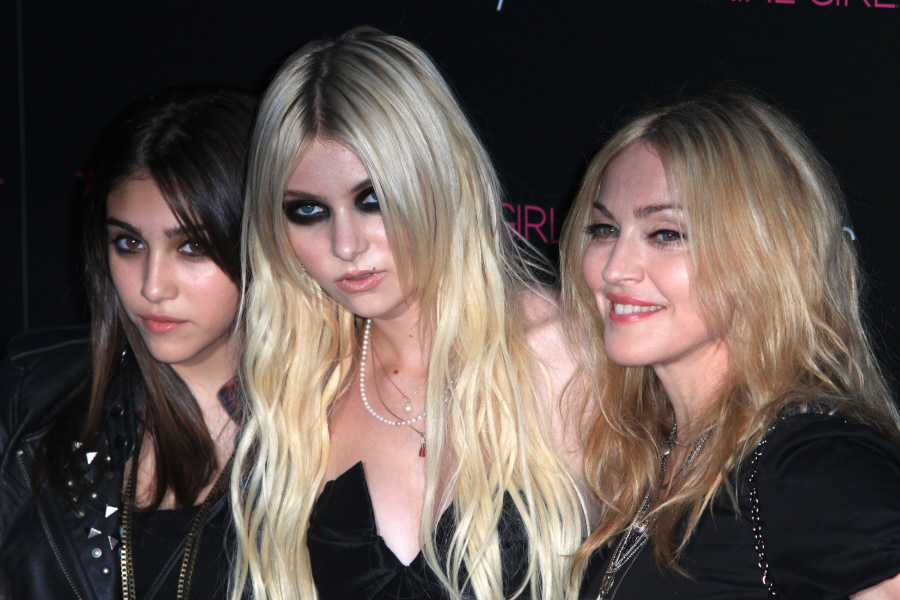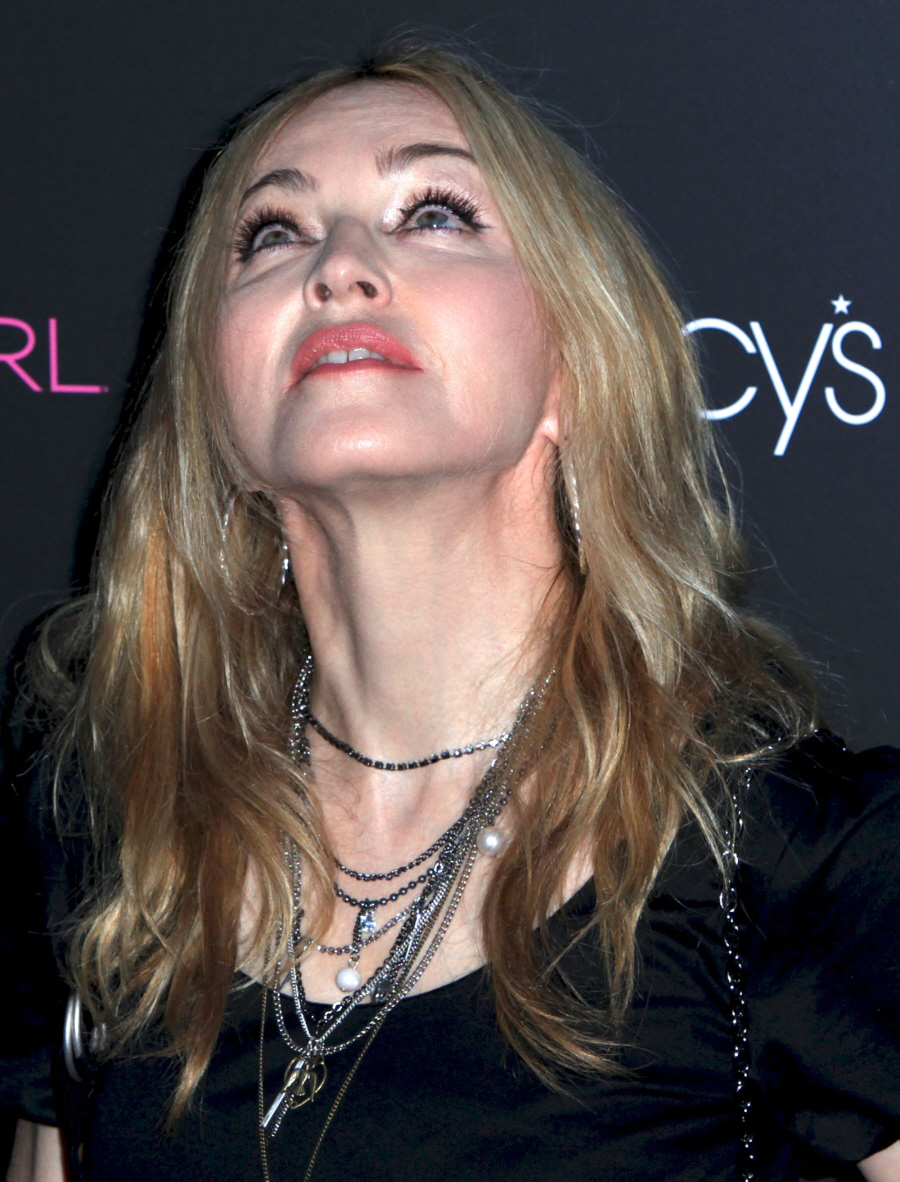 Material Girl event photos from Sept. 22, 2010. Credit: Fame & WENN.