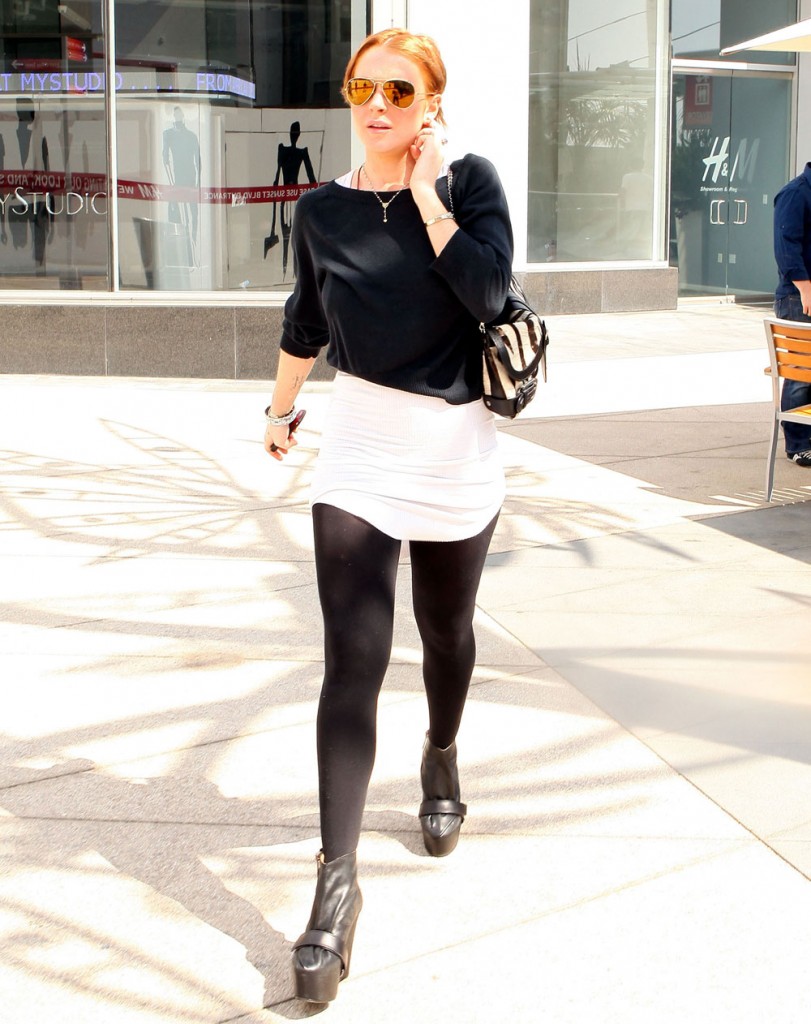 We've heard stories that Lindsay Lohan could be sent to jail immediately for 30 days without bail when she finally has a hearing today to determine her fate for failing at least two drug tests while on probation. TMZ claims that since Lindsay's latest offenses were misdemeanors, though, she'll probably get bail and be out within a few hours. Assuming she is then sentenced to 30 days for a failed drug test, it's TMZ's analysis that she'll also be out again without a few hours due to overcrowding when she finally starts serving that term. So essentially Lindsay will be allowed to continue to behave like an entitled diva and face very little consequences both for her two DUIs and for her complete failure to meet the court's meager requirements following those DUIs.
There was a buzz in the case that Judge Elden Fox would have Lindsay jailed tomorrow — without giving her bail — and make her sit behind bars for 30 days until the next hearing. The danger for Lindsay — she would have to serve the full 30 days and would not be released early because of jail overcrowding.

But insiders tell TMZ … if Judge Fox remands Lindsay into custody he must set bail, because the underlying offenses are all misdemeanors.

So here's the way it will go down … Our sources say tomorrow's hearing will be extremely short. There won't be any arguments over the case. Judge Fox will schedule the formal probation violation hearing, and almost certainly remand Lindsay into custody and then set bail. But you can bet a bail bondsman will be right there in the courtroom to take care of business on the spot. So Lindsay will walk out a free woman tomorrow.

When the probation violation hearing is held next month, it's likely Judge Fox will sentence Lindsay to 30 days in jail based on the failed drug test for cocaine. As we first reported, the Probation Department will not recommend jail time for the second failed drug test because of an ambiguity in the paperwork.

But this 30-day sentence would be subject to the realities of jail overcrowding, which means Lindsay would go to jail for booking and probably be released an hour or two later.
[From TMZ]
You know, I hope TMZ is wrong. It's possible that they're just reporting spin from Lindsay's camp. It sounds just like the "nothing will ever happen to Lindsay" delusion that her mom has been operating under for years now despite the fact that her dear 24 year-old "child" is already an ex con. TMZ could also be trying to compete with their rival, Radar Online, by completely dismissing their earlier story that Lindsay would be serving hard time. We'll have to see what happens. This should all start to seem routine for Lindsay – mess up royally, get handed consequences, dismiss their importance and claim that everything is fine, rinse and repeat.
Lindsay is shown out in LA on Wednesday. Where are her pants? credit: Fame Pictures.