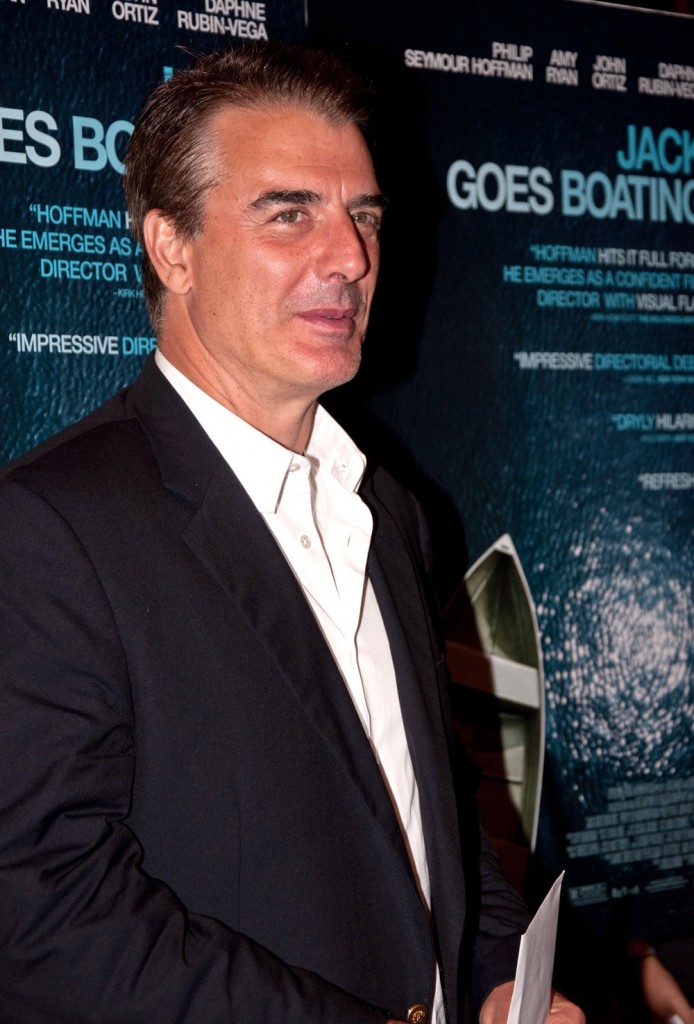 There have been conflicting reports as to whether Sex and The City is going to come back for a three-quel, but the consensus has generally been that it's over. The last film underperformed at the box office and was lambasted by critics. It wasn't a complete failure, but it didn't do as well as was expected and was a disappointment on many levels. Most people place the blame for the franchise's demise on creator Michael Patrick King and star Sarah Jessica Parker for whipping up a sequel that sucked the charm out of the television series and left us with soulless consumerism and dumb jokes. According to Chris Noth, who played Parker's flaky love interest, Mr. Big, it's all the critics' fault for not liking the movie. He told the press at a recent premiere that "The franchise is dead. The press killed it." Way to blame the messenger.
Chris Noth does not actually appear in Philip Seymour Hoffman's directorial debut Jack Goes Boating, a drama starring John Ortiz and PSH himself as a pair of limo drivers in complicated romantic relationships. Still, it's a good thing we caught up with Noth at the movie's premiere last week, because he had interesting things to say about Sex and the City. Take it away, Mr. Big: "It's over. The franchise is dead. The press killed it. Your magazine f'ing killed it. New York Magazine. It's like all the critics got together and said, 'This franchise must die.' Because they all had the exact same review. It's like they didn't see the movie. Got any more gum?" (Note: That's not a reference to anything. He really asked us if we had any more gum.)
[From NY Magazine via OK!]
The critics didn't kill that franchise, it committed suicide by stiletto and everyone saw it and commented on it. There was nothing conspiratorial about the bad reviews. If something stinks to high heaven people notice and usually agree about it.
Maybe Noth was joking around, but it at least sounds like he's upset about the fact that he's not going to get a fat paycheck for the third film. Kim Cattrall has been open about the fact that she'll continue to play Samantha as long as she gets paid (she said "as long as the audience is there" but we know what she means) Thankfully she won't get another chance.
Chris Noth is shown on 9/16, 7/18 and 6/13/10. Credit: WENN.com