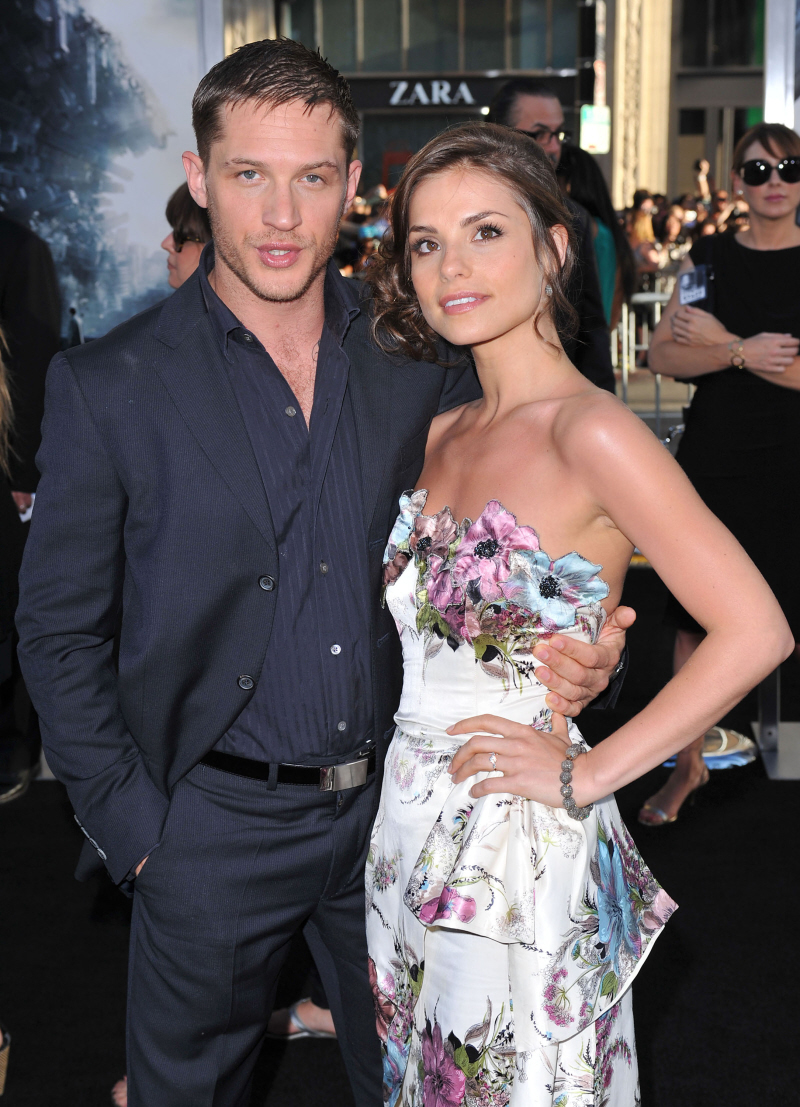 Damn it! Charlotte Riley is the new Jennifer Westfeldt. We must destroy her for the good of hot dudes everywhere. Riley's rep has announced that she's engaged to bisexual heartthrob Tom Hardy. Hardy's rep, meanwhile, is all "Who?" No, he just didn't confirm it, but I think it's probably on! Hardy has memorably stoked our homoerotic fantasies by discussing in detail how he's played with everyone and everything, and how he spent years getting high and f-cking everything with two legs and a tight ass. Hardy always emphasized that all of that was in the past, and I think he and this Charlotte chick (she's an actress) have been dating for a couple of years.
It's not a dream: Inception star Tom Hardy is engaged to his girlfriend British actress Charlotte Riley.

The pair met on the set of a British TV adaptation of Wuthering Heights last year (he played Heathcliff to her Cathy) and are hoping to wed next year. They are already planning the event, PEOPLE has confirmed.

The Mail on Sunday claims that she may even take a bigger-than-usual role in the celebrations. Not only will the 28-year-old walk down the aisle, but she also wants to help provide the entertainment. Riley sometimes sings in a band that she hopes will perform for guests.

A rep for Riley confirmed they were engaged this summer. A rep for Hardy, 32, had no comment.
[From People]
So is Hardy a one-woman kind of man? We'll find out. In my opinion, he's probably a Sean Bean type (I just accidentally typed "tight" which shows you where my mind is). Tom will probably end up marrying five times and all of his ex-wives will claim that the only thing going for him was his awesomeness in bed. So don't pack up your panties yet! I mean, good luck to Charlotte and everything (something tells me she'll need it), but I'm guessing this one is not for keeps. Oh, and he's already been married once before…? And he already has a kid too, I think. So… yeah. Good luck, Charlotte. Lucky bitch.
Header: Hardy & Riley on July 13, 2010. Credit: WENN.