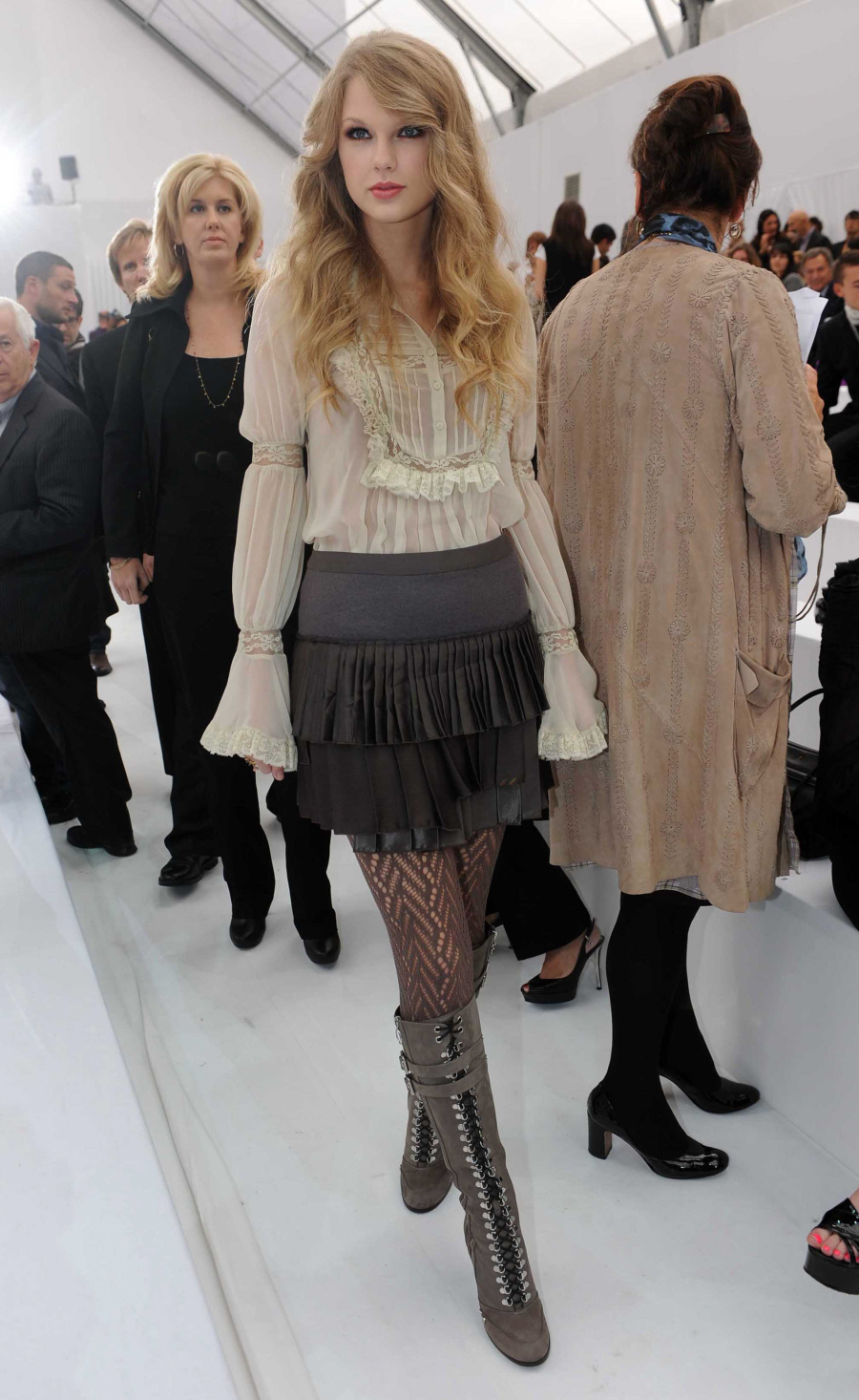 These are new photos of Taylor Swift in Milan today for the Roberto Cavalli runway show. I didn't know Swifty was into Cavalli – he seems too rock n' roll for her girly tastes. I would figure Taylor for Oscar de la Renta and The Gap. But here she is – and I'm assuming this outfit is Cavalli. I don't really hate it – it's very Stevie Nicks, correct? Gypsy. Faux gypsy, really. Commercial gypsy. I hate the tights. They're overkill on an already dowdy outfit – although I think Taylor might make everything look kind of dowdy. She really needs to do something different with her hair, I think.
Anyway, Taylor Swift is getting another job! Every 8 year old's best friend is probably going to take over a film role that was written for Lindsay Lohan. And NO, it's not the Linda Lovelace role in Inferno (praise the Lord).
Taylor Swift is reportedly being considered to replace Lindsay Lohan in one of her upcoming movies, the romantic comedy "One Night With You." Swift, who has appeared in movies like "Hannah Montana: The Movie," "Jonas Brothers: The 3D Concert Experience" and "Valentine's Day," could take over the female lead in the flick about a starlet who joins a reality dating show in an attempt to save her career. But, as in most romantic comedies, things don't go as planned when instead she falls for a bartender who happens to hate all things Hollywood. A love/hate relationship ensues between the two.

"It appears the romantic comedy may finally be off the table for Lindsay Lohan. The producers had actually talked to Taylor Swift's agent a few months back about replacing Lindsay, but Taylor was in the middle of her tour," a source said, according to WENN. "Now that Lindsay can't conquer her troubles, they're taking the offer back to Taylor."

Swift's film rep had not responded to MTV News by press time about the report. But Swift stated earlier this year that her focus was on her music, not making movies. Her new album, Speak Now, is due out in October.

"I'm not making movies right now. I'm making music. That's always been my number-one love," Swift said back in June. "It's been so cool to be able to be a part of things that have been really fun, like being in 'Valentine's Day' and getting to guest-star in 'CSI.' I feel like I get to do these little mini-movies when I make music videos, so that kind of fulfills that little need or desire. But if I ever get time, I might like to [act again]."

Regardless of her current status on "One Night With You," Swift was recently seen sporting a basketball uniform, which she reportedly wore for a part in "Todd vs. High School," co-starring Jason Segal.

Lohan, meanwhile, is still onboard to star in the Linda Lovelace biopic "Inferno," despite repeated delays in filming caused by the actress' ongoing legal troubles.
[From MTV]
I think this might be a good call. Maybe Taylor will be an okay mainstream actress. I liked her on Saturday Night Live last season – and I thought she showed deft comedic skills and a genuine liability. But that's just me – I don't hate on the girl just because she's not the best live act. She's a lot better than Lohan, in any case. BUT – it's got to suck for all of those young actresses who actually need the work, you know? This is Taylor's other career, after music. Oh, well. I like Swifty more than Emma Roberts anyway.
One more thing: here's Swifty on the cover on a Australian girls' magazine, Cleo. I love the pull quote from Taylor: "Sometimes, I get on my own nerves." Bless her heart.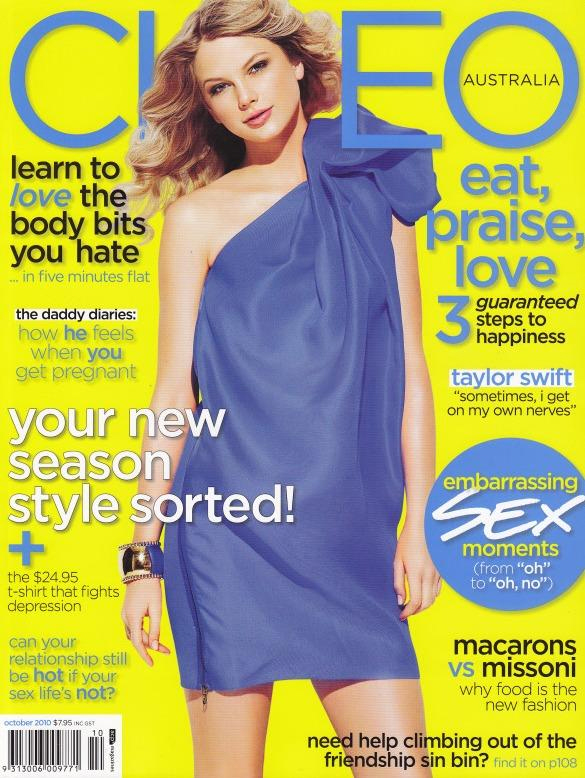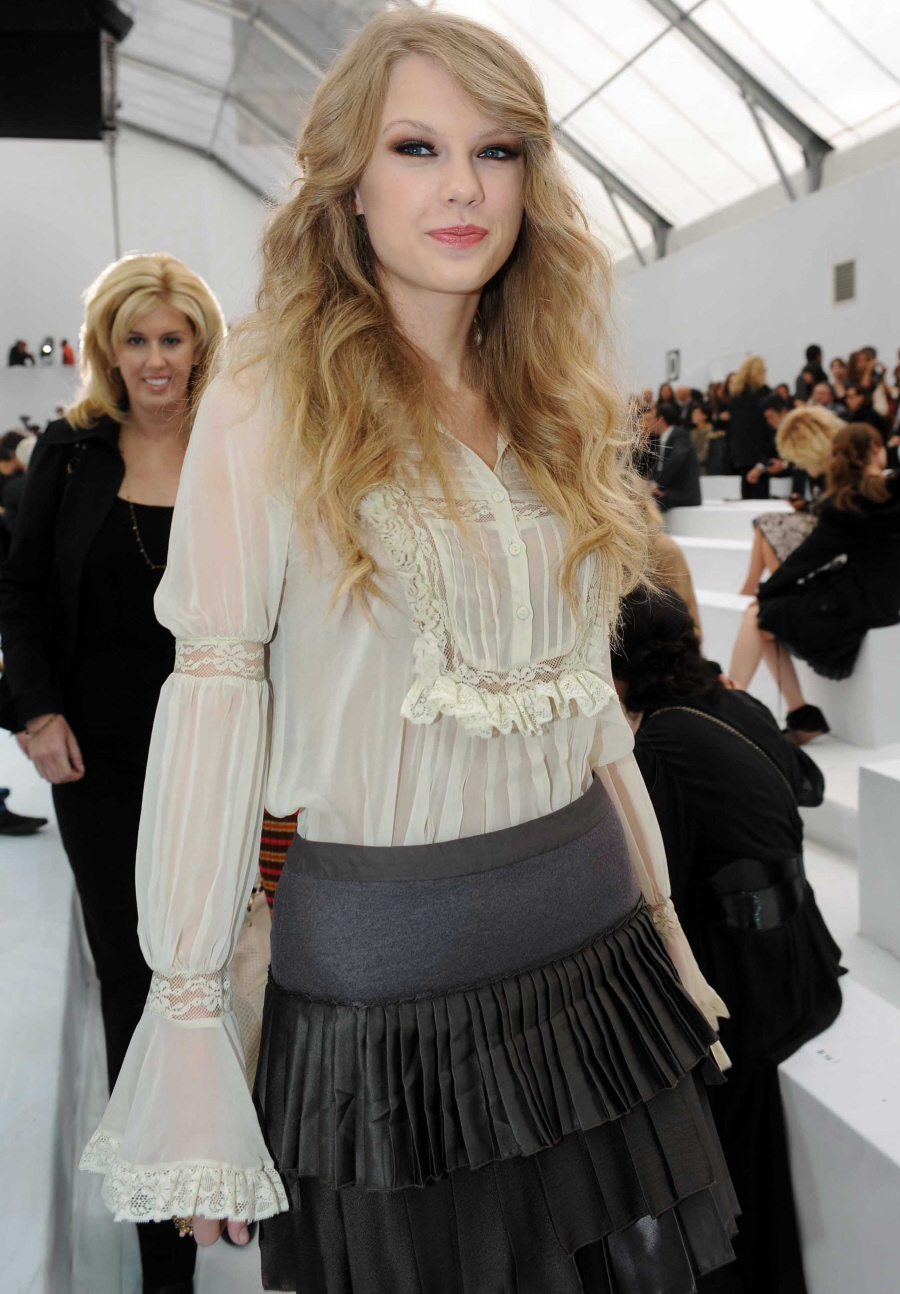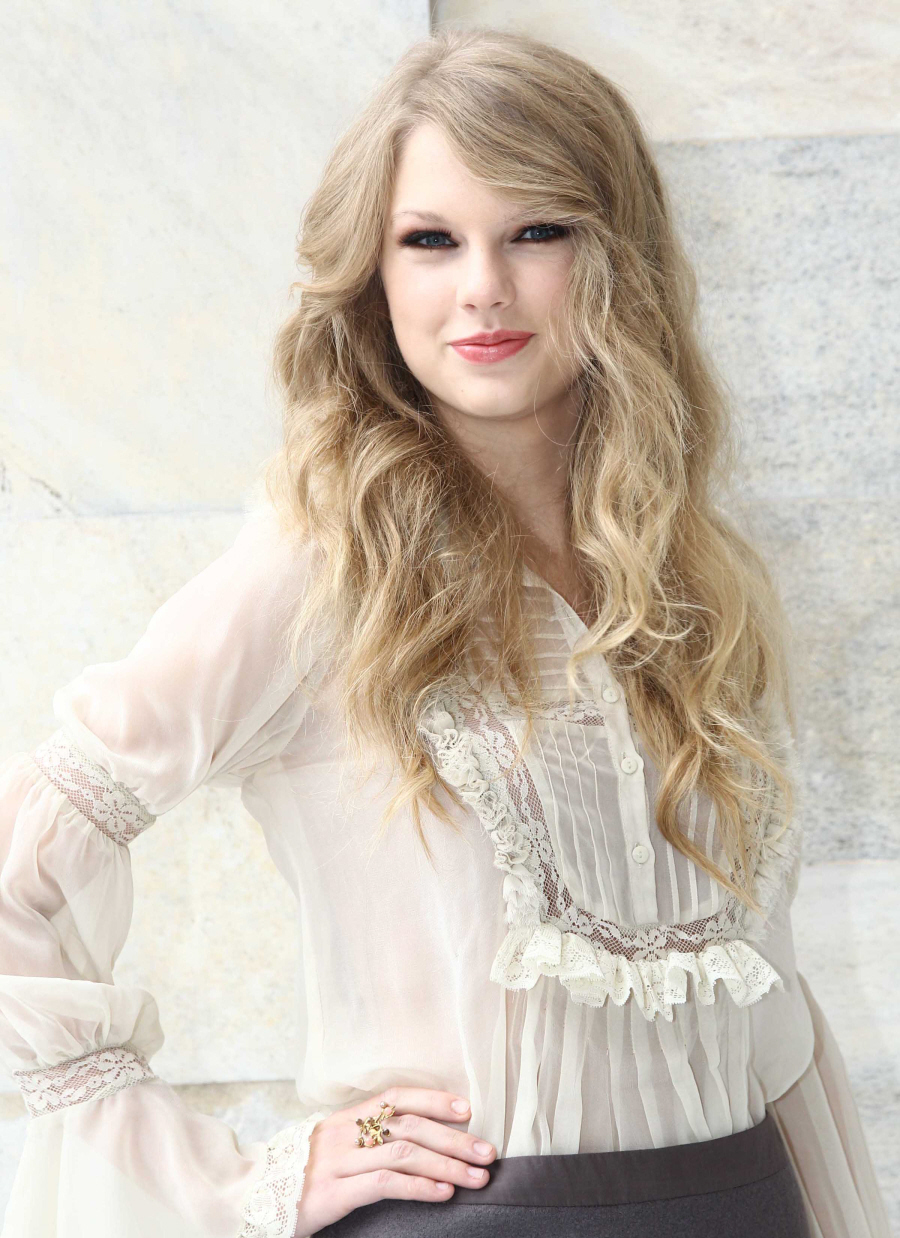 Swifty in Milan on Sept. 27, 2010. Credit: Fame. Cleo cover courtesy of OceanUp.