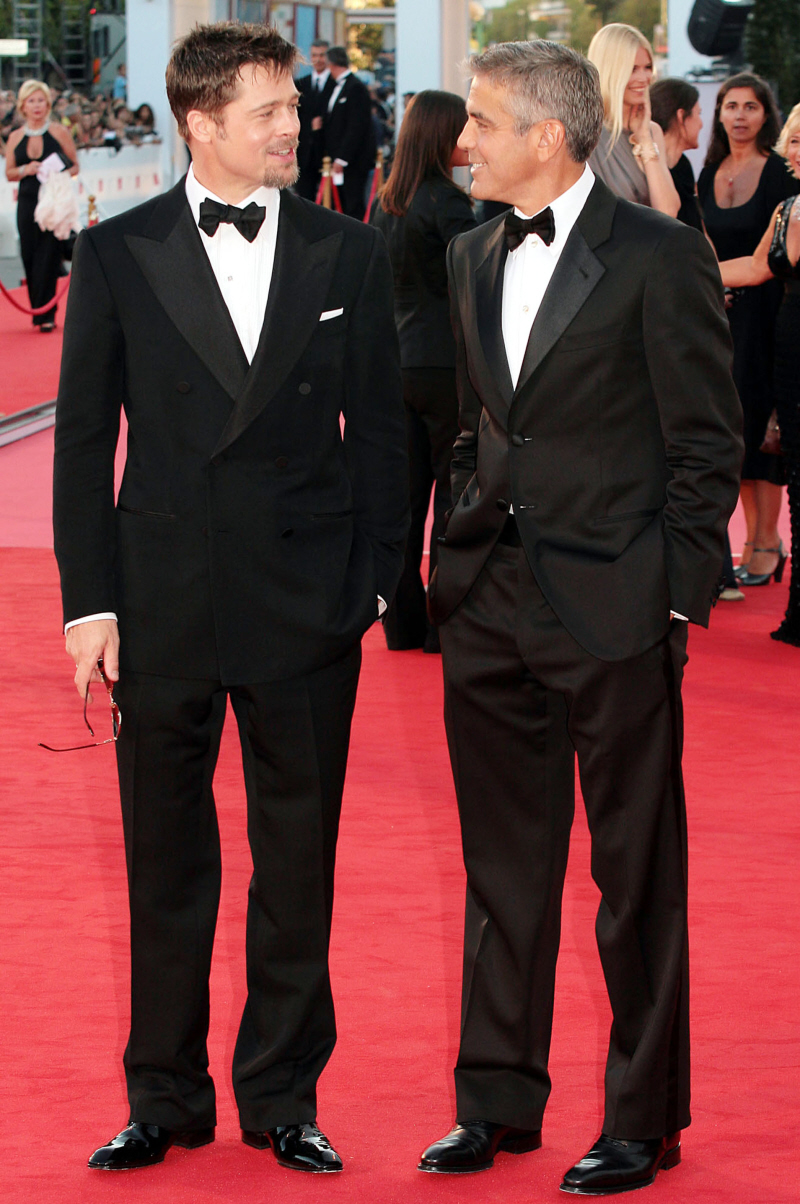 Any story with the words "George Clooney," "Brad Pitt," and "male escort" is going to be good. This one comes via Life & Style's "Scene Queens" – they claim that Brad and George's years-long prank-fest has gone to a whole new level. Allegedly, they're paying male escorts in advance to "show up" on their film sets:
One perk to being an A-lister is being able to pull pranks on your famous friends that mere mortals could never get away with.

Life & Style's Scene Queens have learned that the prank wars between Brad Pitt and George Clooney have escalated to where both men are spending thousands to one up each other.

Their latest practical joke is downright naughty!

"Brad and George are sending each other an endless stream of male escorts while each is on set," an insider tells the Scene Queens. "They will pay them in advance on a credit card to make sure the escort shows up."

The battle between the two of them has been ongoing for years.

"A few years ago Brad offered a $1,000 to people to get them to pee in the vents George Clooney's car," an insider tells the Scene Queens. "George came right back and offered $5,000 to pepper spray Brad's car and paint it orange."
[From Life & Style]
"…And that's how Clooney met Canalis" – so the story goes. Brad paid Elisabetta by credit card, and Clooney fell in love. You know I'm right.
Honestly, though, I've always thought that Clooney was kind of in love with Brad. This is probably just Clooney's way of broaching "the subject" with Brad. Buy him a male hooker, see what happens.
Update: Clooney's rep tells GossipCop that none of these pranks are accurate. He said "not one of those pranks is true." He probably added "amateurs" under his breath. Their real pranks are probably much worse.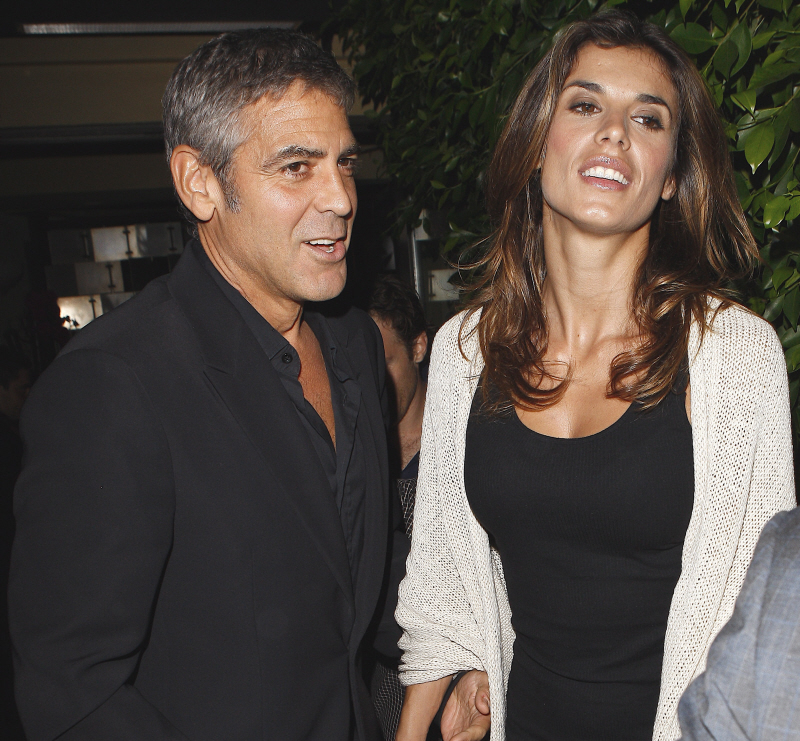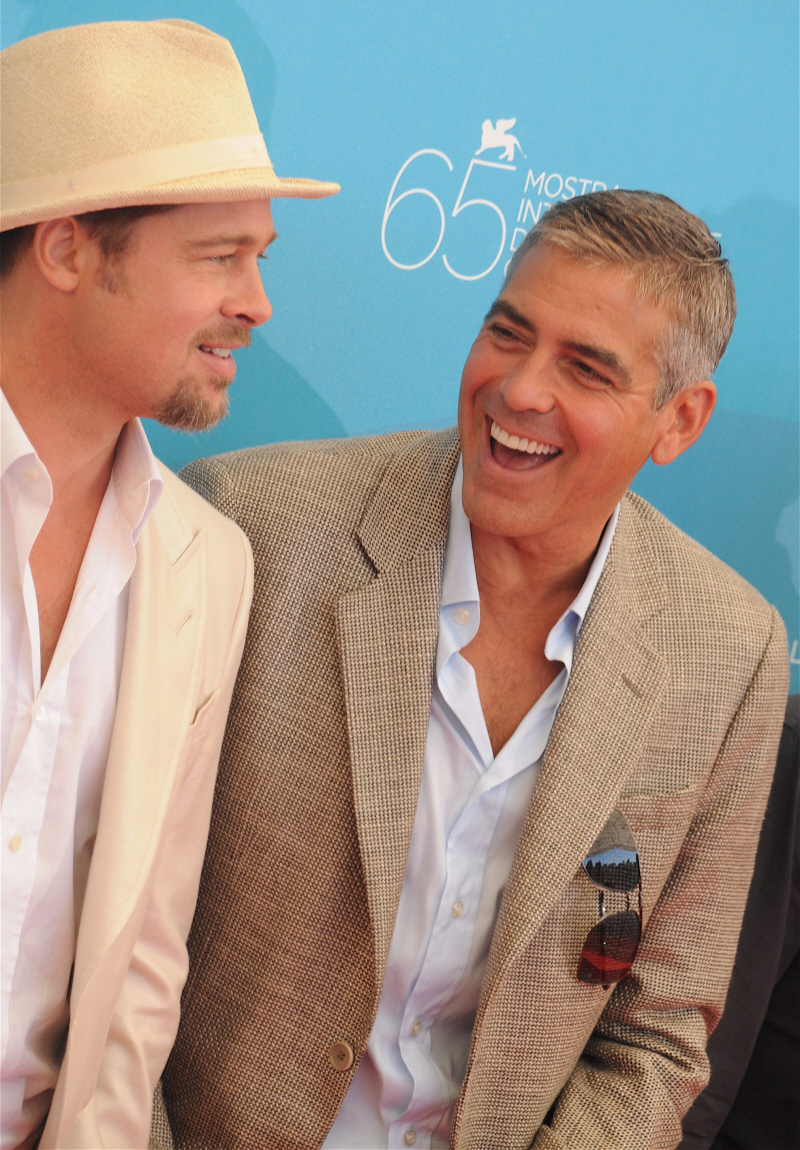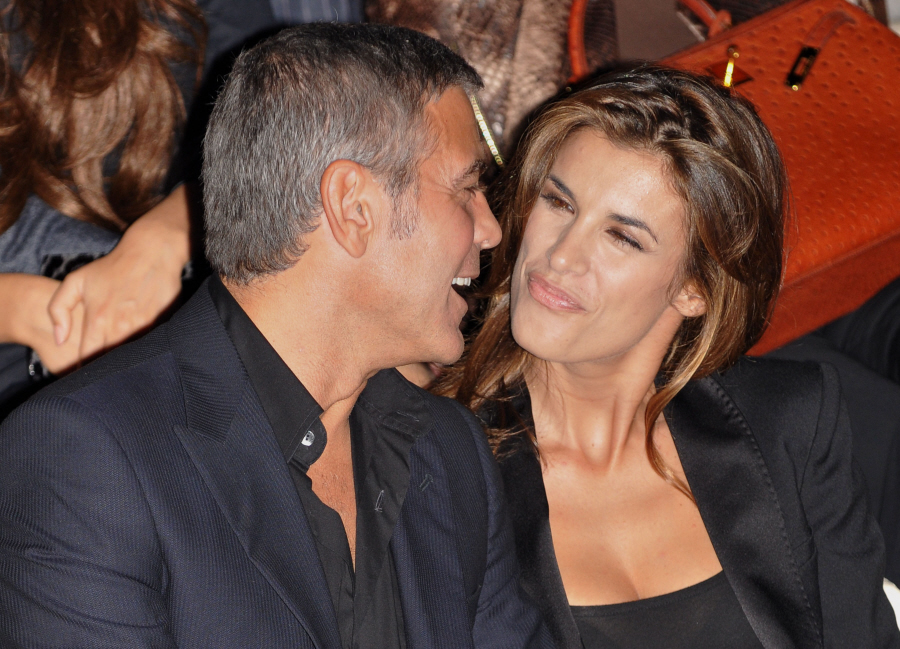 Photos courtesy of WENN.