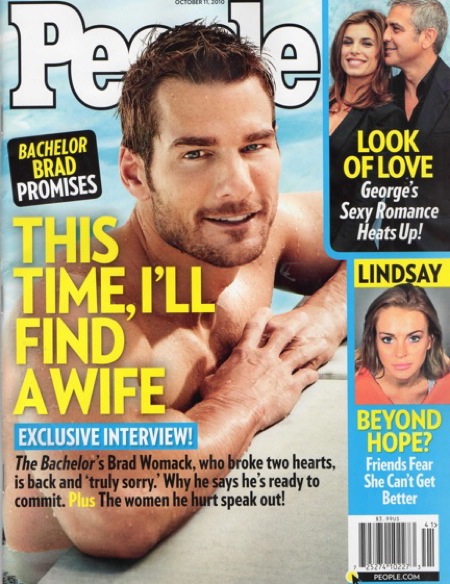 Kaiser and I have been lamenting the lack of decent gossip this week. We've seen plenty of slow gossip stretches in our time, but this one seems particularly surreal. I've been watching more television to have something to report on, not that I mind it at all. It's Kaiser's theory that everyone blew their attention span on Lindsay late last week and she's been sucking the gossip dry ever since. I agree, and now we're all being subjected to the Lindsay void. Take a look at this week's tabloid covers. They're really boring, aren't they? I mean, who cares about that Bachelor guy, why do we have to hear more fake Kardashian baby news, and didn't we already read all about John Travolta's alleged gay affairs a month ago?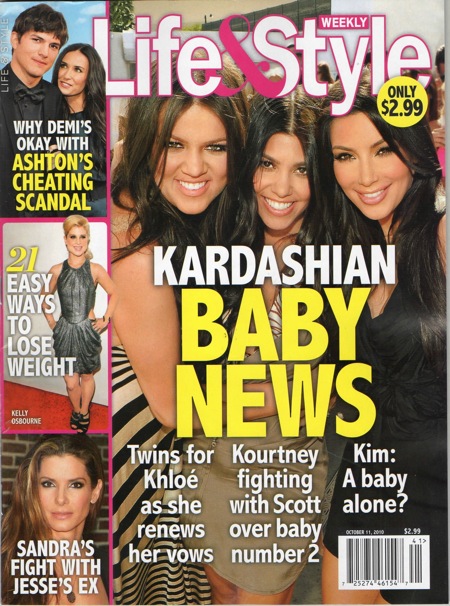 The main thing I notice about these covers is that Lindsay Lohan's brief re-incarceration and trainwreck downward spiral rate no covers whatsoever and only one sidebar. The Kardashians, old news, a "Teen mom," Oprah and Brad Womack rate higher than Lindsay and her story is sort-of compelling. She got a sidebar on People on that's it! There's nothing else on any other tabloid cover. Now it's possible that Lindsay's news keeps breaking and the tabloids were afraid that if they ran a story on Lindsay it would be old news by the time it ran. That hasn't stopped them in the past though, and it points to the fact that Lindsay just doesn't sell anymore. People know all about it and they aren't interested in hearing much more.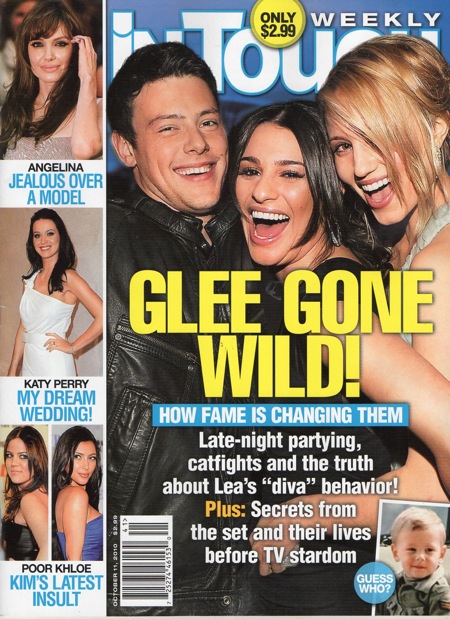 Kaiser also pointed me to this pretty interesting piece on Gawker rating the tabloids on accuracy. They reviewed pregnancy, engagement, breakup, marriage, engagement, and adoption reports over the past 20 months in Us Weekly, Star, Life & Style, In Touch, and OK! Their findings are almost as I expected – US Weekly is the most reliable at 59% overall accuracy (which is still low) followed by Life & Style, In Touch, OK! and Star. I thought that In Touch would be higher than Life & Style, but according to Gawker that's not the case. Check out their handy graph for an overview.
Gawker also made a very incredible composite image of all the fake Brangelina covers over several years. Again, credit to Gawker for this one and it's impressive to see them all put together.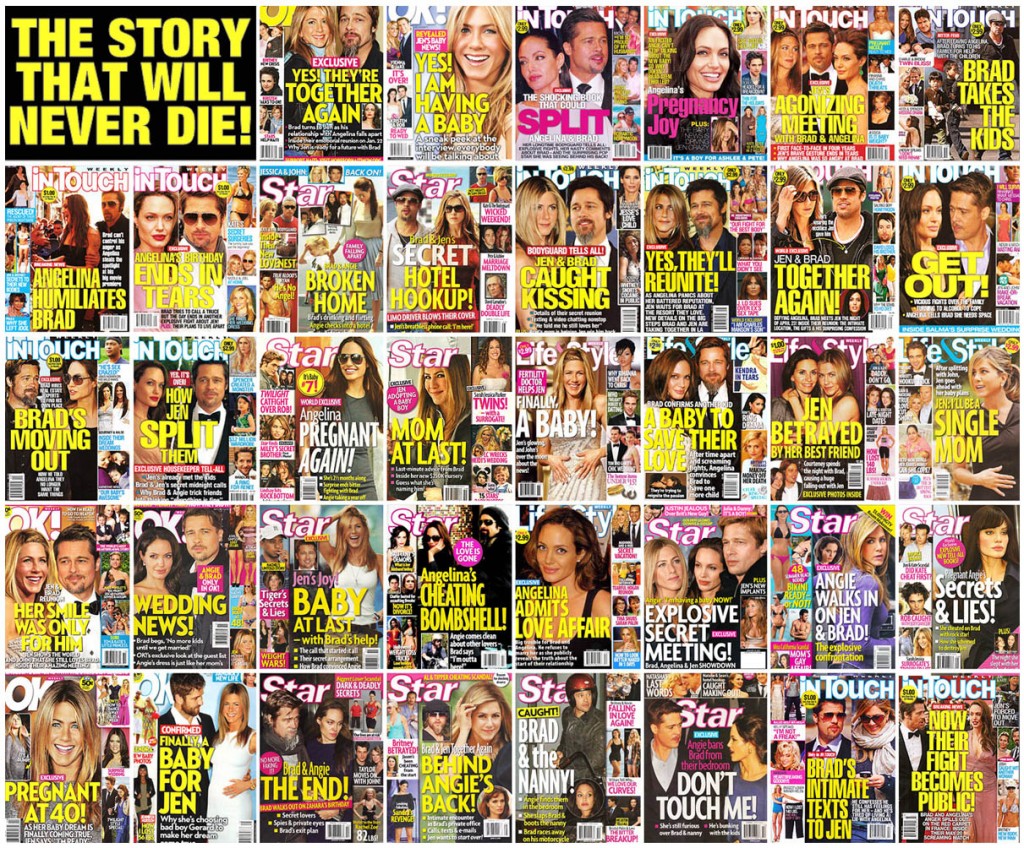 Tabloid covers from coverawards via ONTD