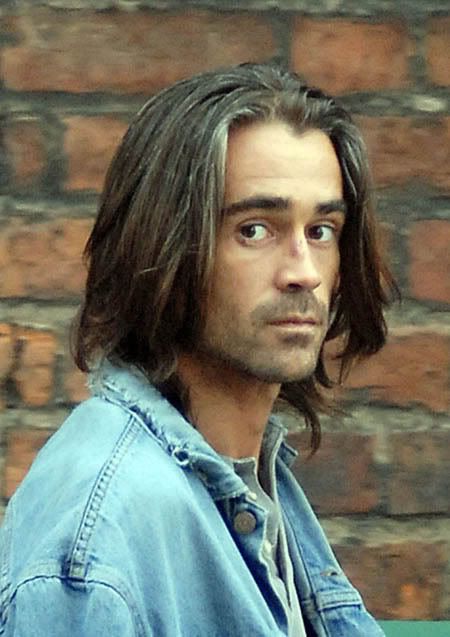 Colin Farrell drew alarm a couple weeks ago when a photo came out like of him looking extremely emaciated and like a shadow of the buff Irish actor with a heart we know and love.
He lost the weight, which looks like 20-30 pounds off an already-thin frame, for a role. Farrell plays a Spanish photojournalist in war-torn Bosnia in the early 1990s in the film Triage, based on a novel by Scott Anderson. His character is torn apart by guilt and regret for the difficult choices he's forced to make in an effort to survive.
Farrell said in a press conference that he lost the weight because my role demanded it" and added "It was all very healthy."
Either the earlier photos made Farrell look deceptively gaunt or he's added some much-needed weight back, because these latest photos on set have Farrell looking too-thin but still healthy. It could be all the clothes he's wearing but he's not scary skinny looking to me here. I would still fail to check him out if he was walking down the street, unlike the buffer, more clean cut Colin of days past.
Thanks to WENN for these photos, taken today in Dublin.