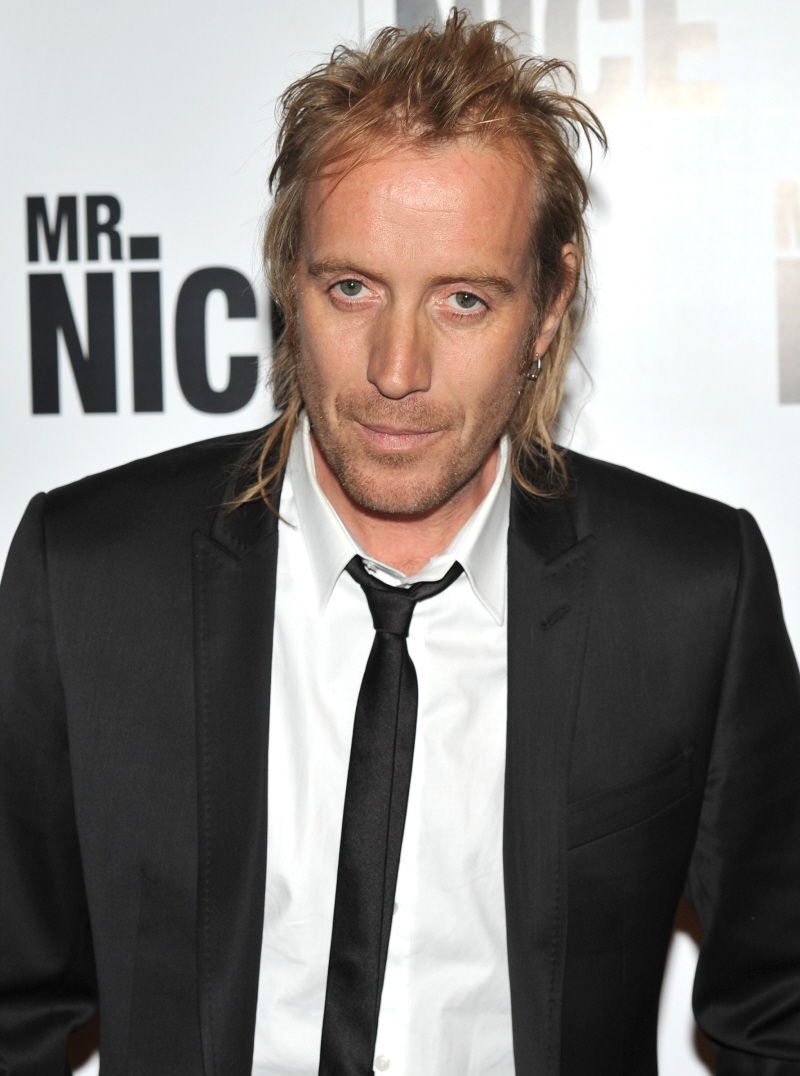 These are photos of Rhys Ifans at the premiere of his film Mr. Nice, last night in London. In the film, Rhys has a starring role as a famous (and real-life) Welsh drug dealer Howard Marks, who became one of the major marijuana suppliers in America, and was later imprisoned in America for years. It sounds like an interesting film, actually – and apparently, Howard "Mr. Nice" Marks is something like a patron saint for pot smokers. Regarding Rhys: I think he looks nice. God knows he's not the best-looking man, but I like that he's aging naturally and that his hair is thinning and yet… he still looks pulled together and rather sexy, in an unconventional way. I recently saw Rhys in Pirate Radio, and I was impressed – I wouldn't have put Rhys and Phillip Seymour Hoffman in the same room together (too much quirky charisma), but they really worked beautifully. Also: Rhys belongs in 1960s clothes, so I'm glad to see him in a cute little mod skinny tie and a slim-cut suit jacket.
Anyway, in a recent interview, Rhys talked about his long-past relationship with Sienna Miller. As you may remember, Sienna dumped Rhys for the very married Balthazar Getty, and Rhys totally won the public's sympathy. I admired Rhys because he didn't go on a publicity tour bashing Sienna – he's never said one bad (or good) word about her, actually. But I guess after two years, he's ready to discuss it. Sort of.
Welsh actor Rhys Ifans used music to mend his broken heart following his split from Sienna Miller – by founding a new rock band.

The "Notting Hill" star was devastated when Miller ended their year-long relationship in 2008, and he returned to his native Wales to recover.

And the former Super Furry Animals musician bounced back from the break-up by throwing himself into music with new band The Peth.

Ifans tells Britain's The Times, "To come home and be with the people I love most in the world is better than lying on any couch. I highly recommend if an A-list superstar dumps you, just join a rock 'n' roll band."

But Ifans admits he's baffled by his resulting reputation as a womanizer after his romance with Miller – insisting he's a loser when it comes to being a Lothario.

He adds, "Even though I've had my moments of drink and drugs excess that have gone on for far too long, when I gave the Lothario bit a little run, it was hopeless. You spend all night getting to like this girl, and then you're supposed to move on, avoid her and her calls. I just couldn't do it. I'm too soft."
[From SF Gate]
Aw. I bet he's a fun boyfriend. He's sort of a fixer-upper, but he's a keeper. I hope he finds someone nice, and not some immature, selfish user coughcoughSiennacough.
Here's the trailer for Mr. Nice… ugh, Chloe Sevigny is in it. But otherwise it looks good.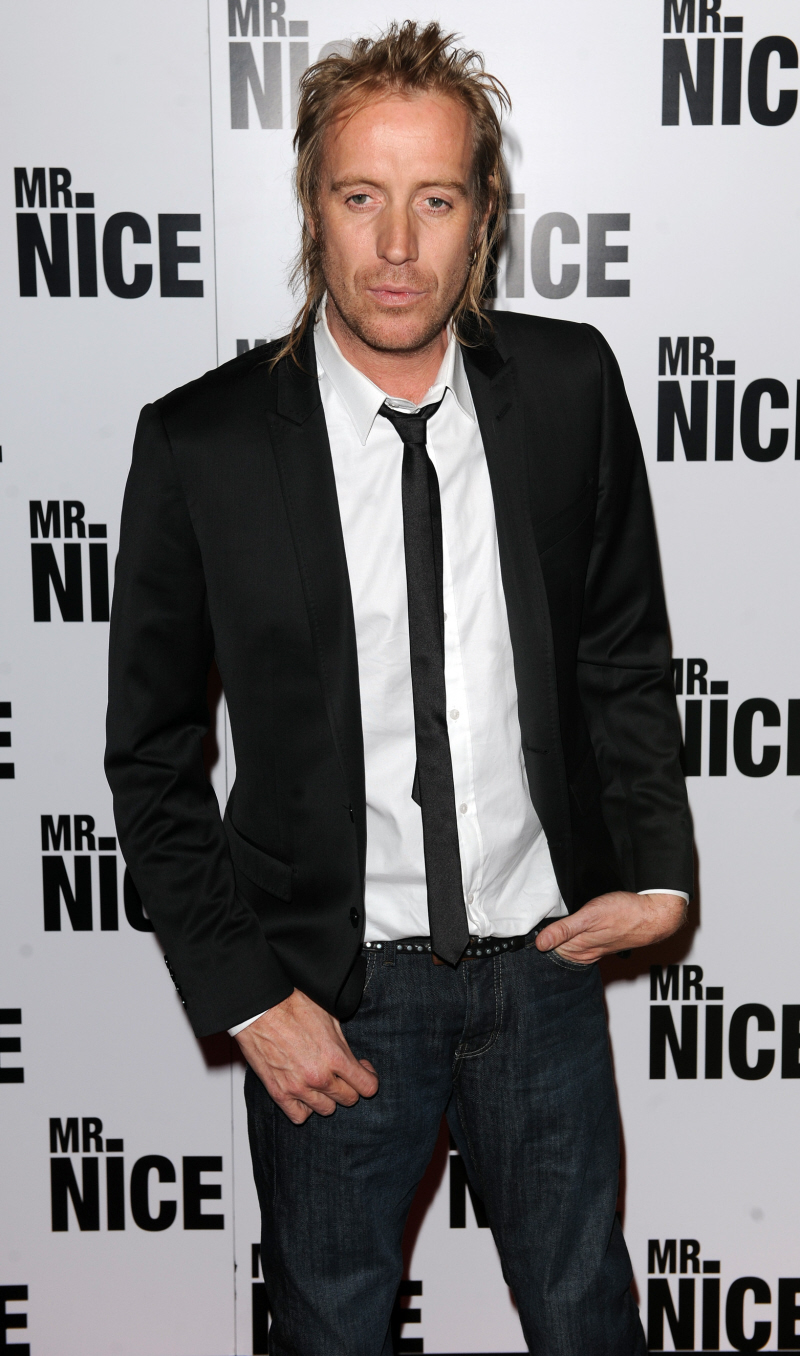 Rhys on October 4, 2010. Credit: WENN.