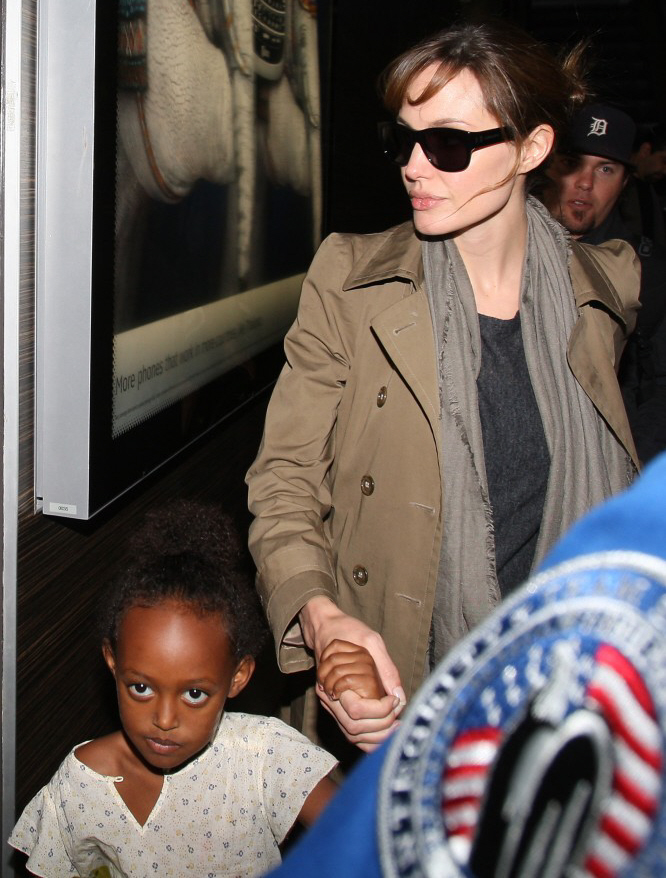 Fresh from the news that he was getting flirty with his Moneyball costar Kathryn Morris, Brad Pitt flew to Budapest to join his family. Angelina Jolie has apparently already begun pre-production on her love story, which is supposed to be set in war-torn Bosnia. Angelina had the kids too – for the past week or so, she and Brad have been separated while she was in Budapest and he finished filming Moneyball in Boston.
While in Budapest, Angelina has already enrolled her kids into local schools (probably those fancy ambassador-kids-schools she likes so much). According to Us Weekly, Angelina, Brad and her lawyers really, really do not want anyone at the school talking about the family:
On Monday morning, Shiloh, 4, Pax, nearly 7, and Maddox, 9, began school in Budapest (no sign of Zahara, 5).

A source tells UsMagazine.com parents and teachers have been ordered to sign security agreements stating that they won't chat to the press. If they disobey, they may be subject to a fine; if the contact with the media continues, their child could even be suspended from the school until further notice, the source says.

While the kids are being schooled, mom and dad are focusing on work.

Brad Pitt is continuing to shoot Moneyball in Boston this week. Last week, Jolie was spotted in Hungary beginning work on her directorial debut, a Bosnian love story.
[From Us Weekly]
That seems a bit harsh. I adore the Jolie-Pitts, but occasionally, they cross the line. I think this is one of those times. Yes, I can see making the school staff sign confidentiality agreements, but to extend it to the kids enrolled at the school? And threatening the kids with suspension if the kids' parents talk to the press? I mean, come on. What is the worst that one of Empress Zahara's schoolmates would reveal? The details of her plan for global domination? Nuclear secrets? And yet the gerbils are still allowed to sell stories to the press!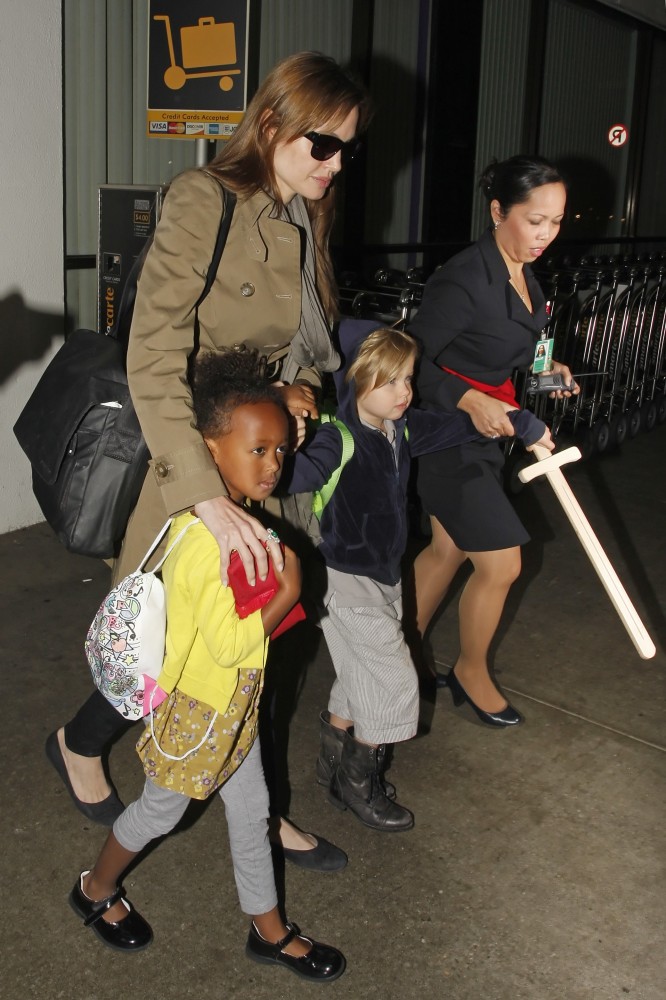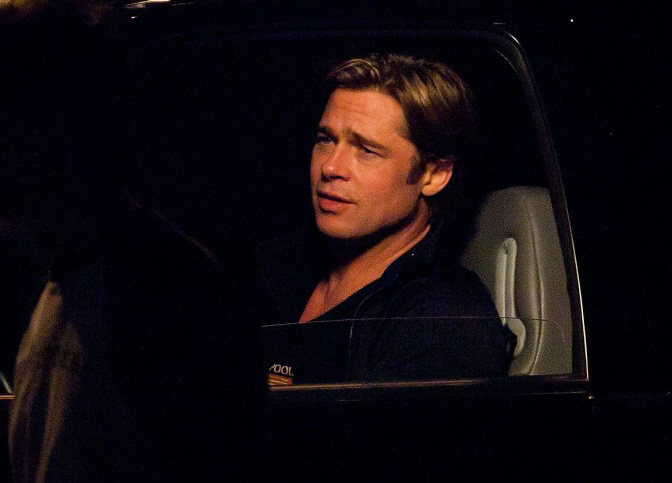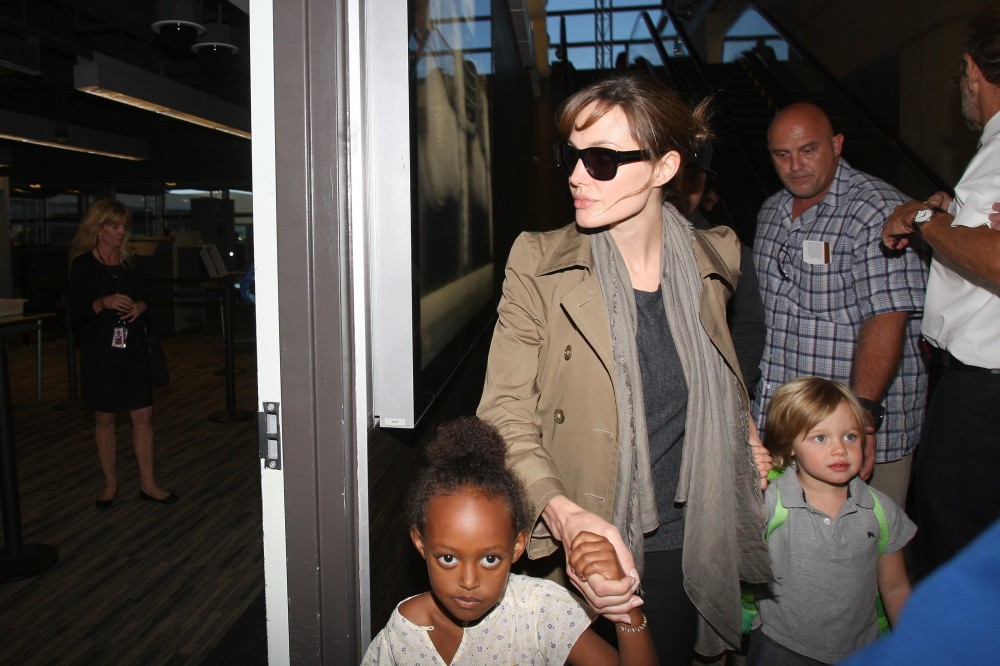 Photos courtesy of Bauer-Griffin.