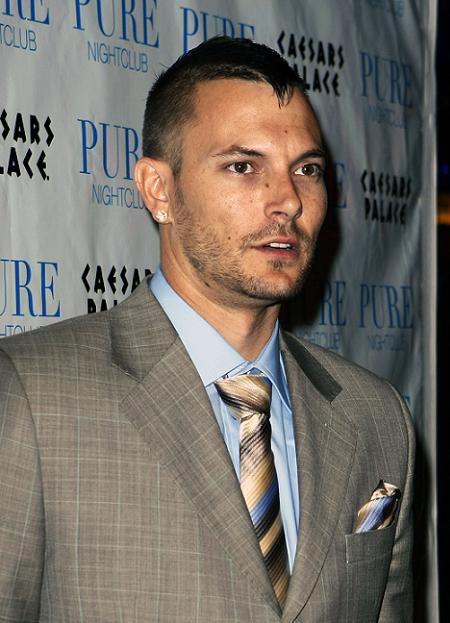 I could barely bring myself to write this article; and then I realized: if K-Fed can do this, Britney can too. Federline has been named Father of the Year by Prive Las Vegas. Is this a joke, you ask? Perhaps the club is hoping to get a discount in K-Fed's hosting fees? Who knows, but either way the man's going to have a new trophy… or maybe a plaque… or some sort of certificate… okay it's likely just a "World's Greatest Dad" mug, but it'll be proudly displayed somewhere in the Federline mansion, I'm sure.
Kevin Federline is the new father of the year!

Just in time for Father's Day, Prive Las Vegas will award the proud papa of four his "father of the year" status at a party he is slated to host there June 13.

Sources tell PEOPLE he will be awarded the title during a presentation at the club.

The unofficial honor is Federline's second such recognition in a relatively short time. Last November, Details magazine also anointed him father of the year – an honor he shared with onetime Anna Nicole Smith boyfriend Larry Birkhead.
[From People]
While this seems like a great big giant joke, it's pretty damn real. But there is some hope here: K-Fed has become a much better father. We can argue all day about why, but the point is by all accounts he's been there for his kids lately. Two years ago, if someone had told me K-Fed would get an award for anything other than "Biggest Wife Beater Collection" I would have told them to give the crack pipe back to Tatum O'Neal and leave me alone. Which would have been quite prophetic of me, given that we're talking two years in the past.
But anyway, if K-Fed can become father of the year, imagine what Britney can do. By this logic, she could easily be president or an astronaut within the next five years. See, there's hope for us all…
Here's K-Fed celebrating his 30th birthday at Pure nightclub in Las Vegas on March 21st. Images thanks to WENN.