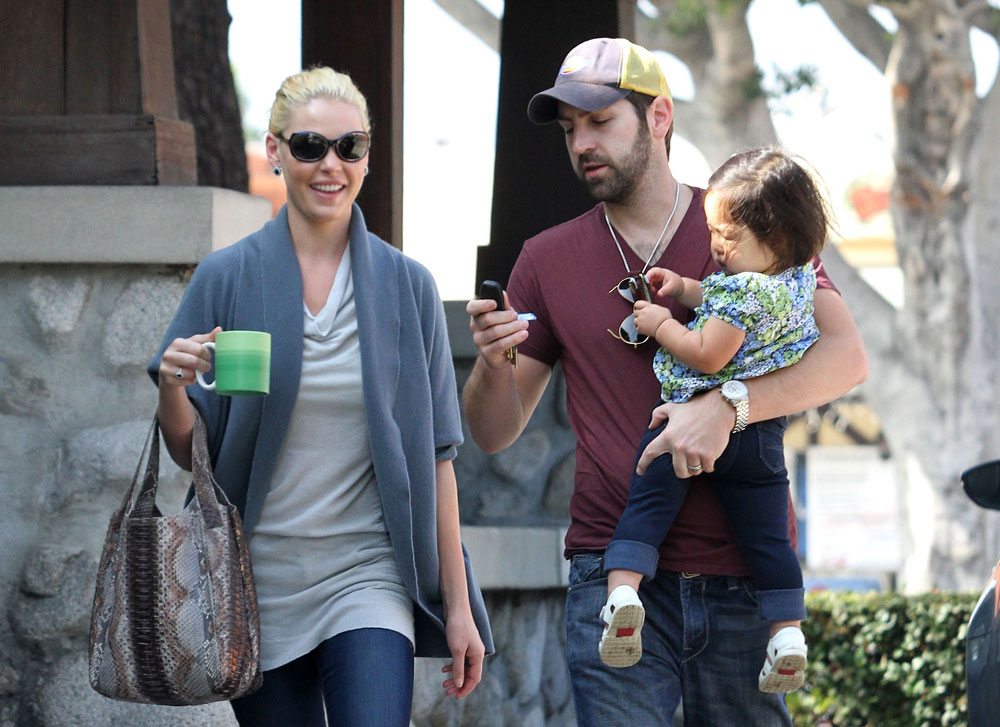 Police were called to Katherine Heigl's house last night following a verbal altercation with a neighbor. Heigl and her husband, Josh Kelley, were reportedly in the hot tub when the neighbor started loudly swearing at them over the fence to keep the noise down. Their security guard called the cops and when they got there Kelly answered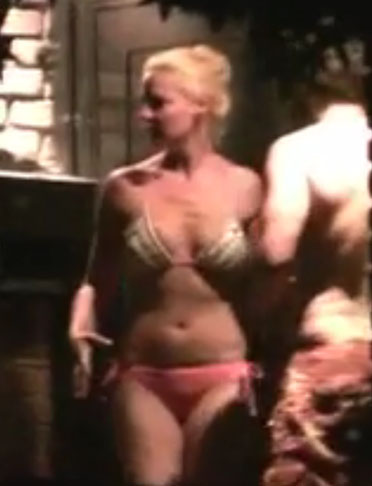 the door in some long swimming trunks. Heigl came a few minutes later in a bikini, with her husband trying to get her to go inside while she insisted on staying and talking to the cops. Both Radar Online and TMZ have video of these two talking to the cops in their swimwear.
Maybe I'm being too skeptical, but it seems convenient for Heigl to have a bikini-police photo op right when she has a new film out. (That's underperforming at the box office.) This would be too elaborate a stunt to set up, but it seems strange to me that she didn't throw something else on before talking to the police and that there were photographers there to catch the whole thing on video. That said, it looks realistic in that you can see Heigl get pissy and give Josh a nasty look when he tells her leave. Then she starts to take over the conversation and gets animated. They seem to notice the paparazzi a moment later and all go inside.
Radar reports that these two were seen buying wine earlier in the day. Is anyone else wondering if they were getting it on in the hot tub? Probably not. The neighbor was probably just sick of hearing Heigl's loud nasally voice lecturing her husband.
Heigl looks great in a bikini and her husband is surprisingly hot. I never realized that she had giant fake boobs! She usually covers them up. Is it possible those are natural? I'm thinking they're not, but I could be wrong.
Katherine is shown out in LA on 10/12/10 with Josh and their daughter, Naleigh. Credit: Fame Pictures