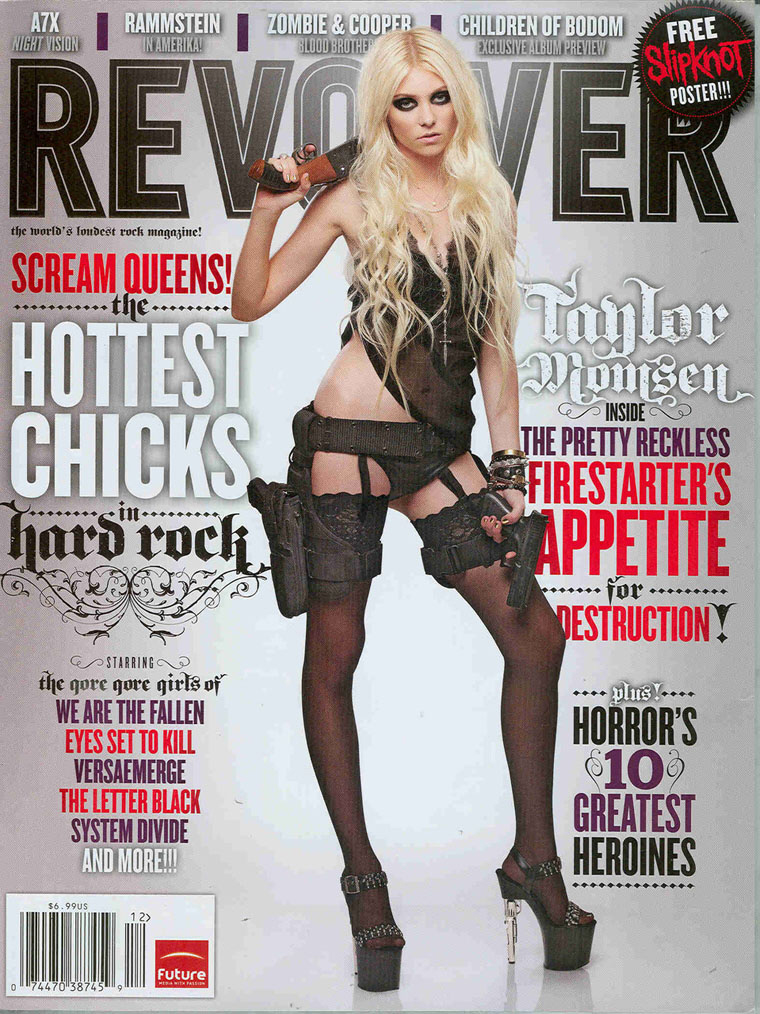 You know what? I could handle the pantlessness. I could handle the return of lingerie as outerwear. I would even handle the spackled-on raccoon eye makeup. What's more, I could have even handled Raccoon McPantless holding a firearm. What I absolutely hate, however, is the combination of all of that, plus the fact that I can see all of her inner thigh and beyond. That's a really f-cked up pose. Disgusting, really. She's 17 years old. It would have been disgusting if she was 27 years old, but given her youth, this cover is officially in the PedoBear range. What else did we expect from Raccoon? What is this message that she's sending us? "I will shoot you if you do not recognize that I. Am. Hardcore." We get it.
Of course she's trying to offend us. She thinks – in her feeble, sketchy, childish mind – that she's the original, that no jailbait loser has ever tried to be "shocking" in this way before, that she's opening our eyes to a world that is damaged and oh-so hardcore. I pity her.
Cover courtesy of The Superficial.