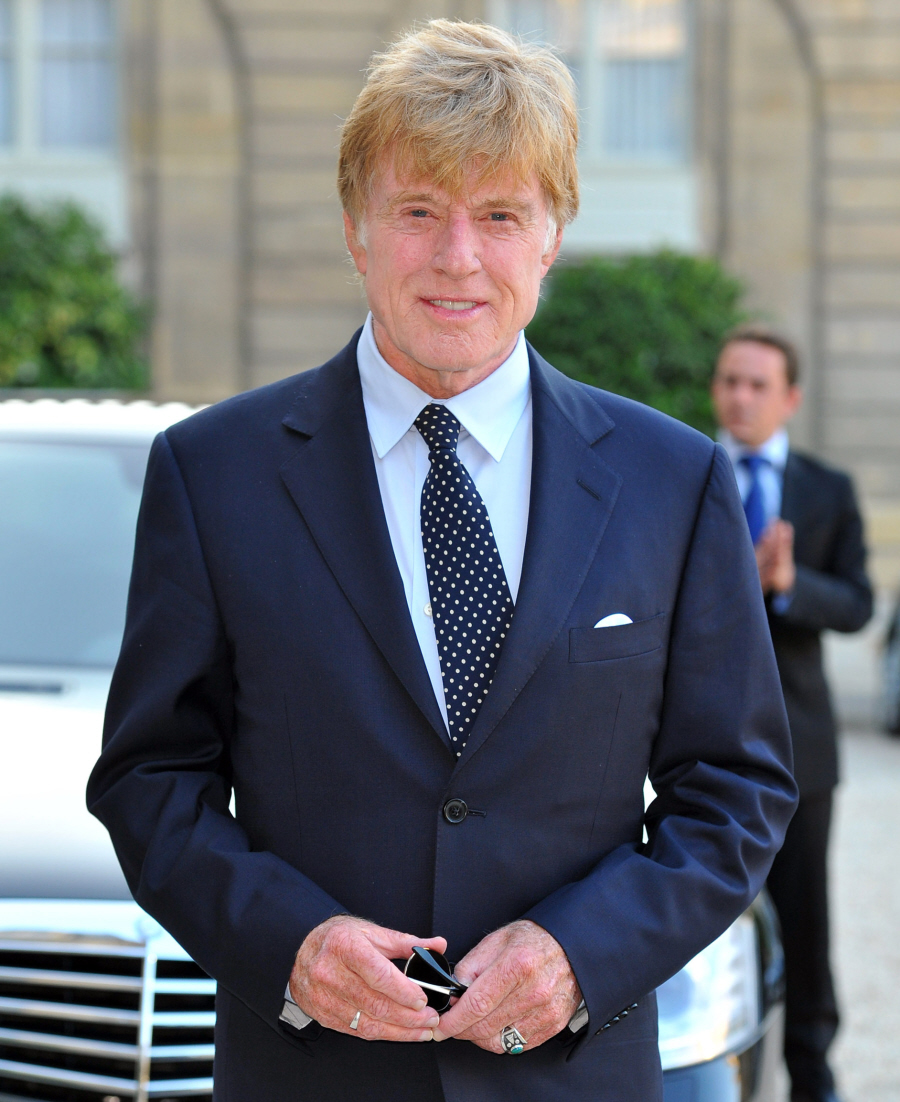 I was glancing through some new photos, and at the same time, I saw photos of Michael Douglas and Robert Redford, on two separate continents, separated by a deep void of experience, both looking like hell. But it's a strange thing, this "getting older" stuff. Michael is 66 years old, and had a facelift several years ago that is now falling apart because of chemo, amongst other things. Robert Redford, on the other hand, is 74 years old, and looks every single year, and yet somehow… he looks extremely healthy and rugged, even manly. Yes, his skin looks like leather. Yes, that's a horrible f-cking dye job. But I would still hit it.
Which brings me to my question – even though Redford looks like a beautiful kind of aged massacre, shouldn't we love him more for being all natural? It's the Meryl Streep thing, the Helen Mirren. Even if your skin isn't the best, and you have wrinkles up the wazoo (I bet Redford's wazoo looks leathery too), I appreciate that your face moves and that you don't look like you swapped heads with an alien.
Anyway, these are new photos of Redford today in Paris, where he will be receiving the Knight in Order of Honor at the Elysee Palace, from President Sarkozy. And the Michael Douglas photos are from today as well – Michael was out and about in NYC. Michael really, really looks bad. I'm not trying to be all Star Magazine, but I don't think he's doing as well as all of the happy, optimistic statements from his people.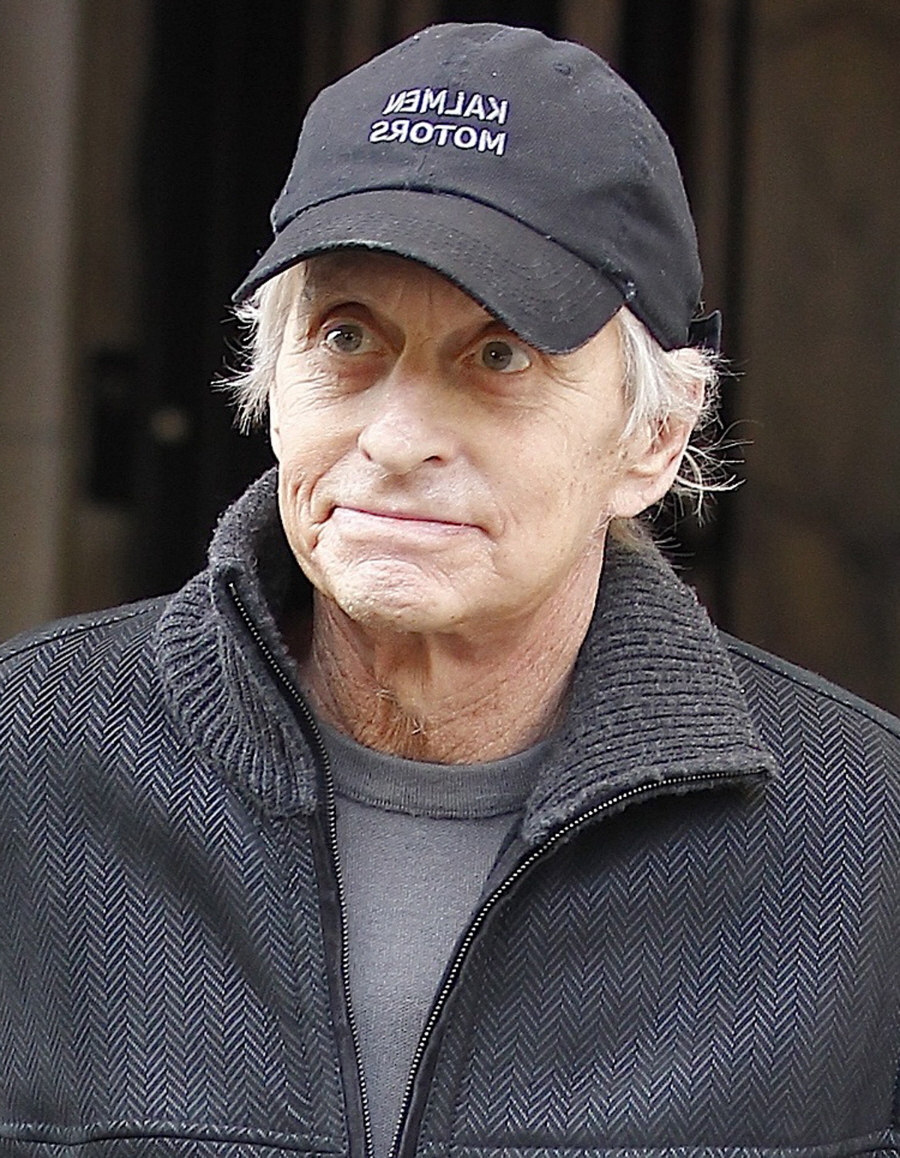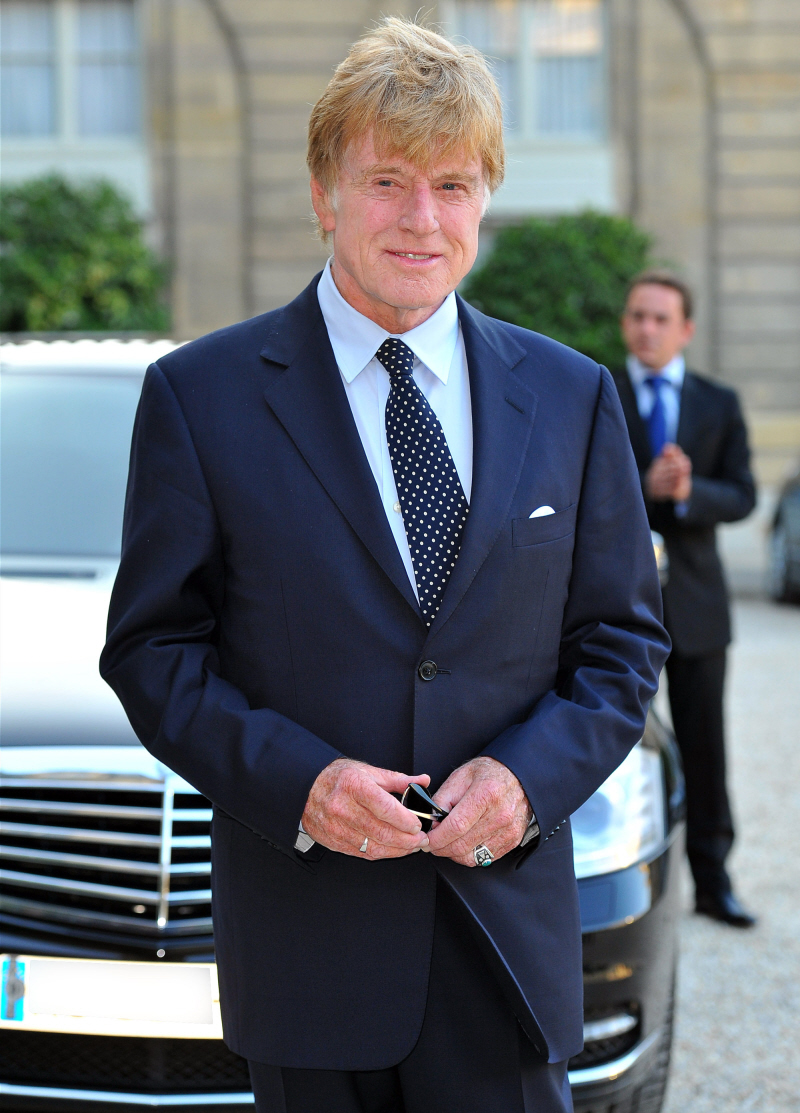 Photos of Redford, courtesy of WENN.