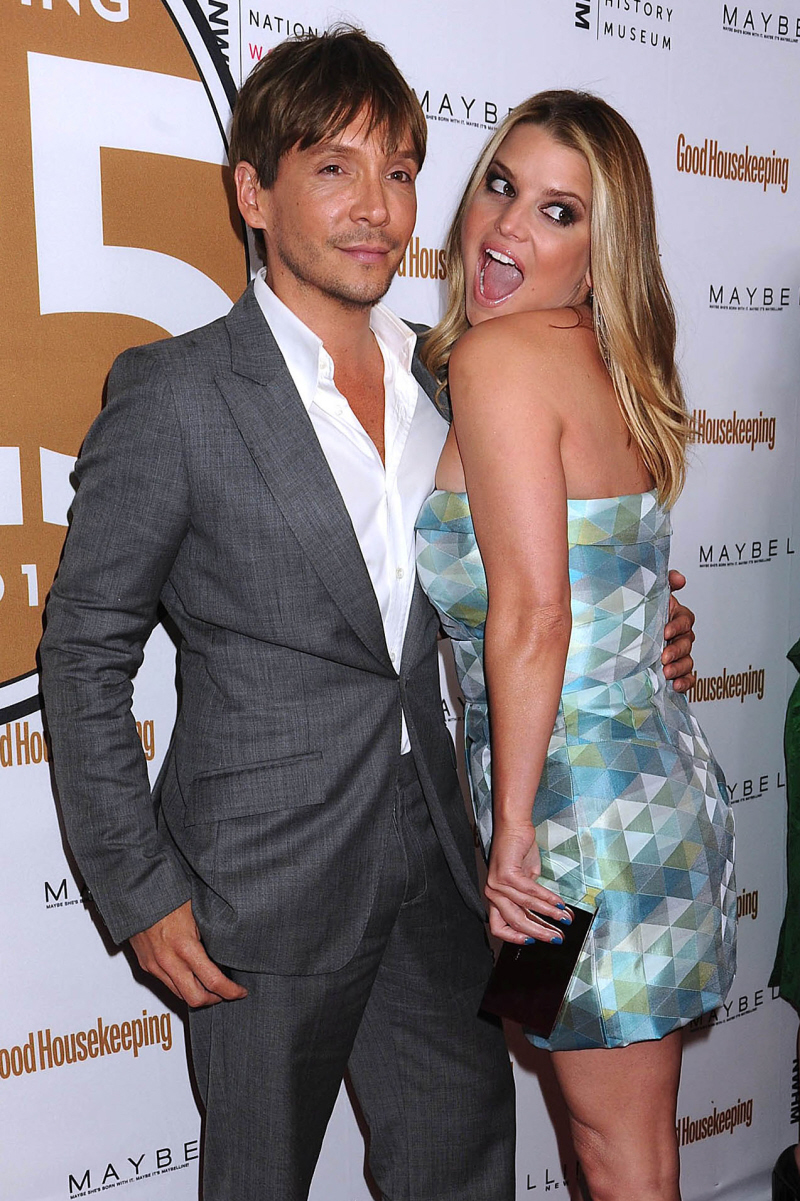 About a month ago, the rumor mill started working overtime with gossip about Jessica Simpson and her hairstylist/gay BFF Ken Paves. It seems Ken and Jessica were on the outs, and that they were no longer stuck up each other's asses. Then Us Weekly basically confirmed the damn breakup with a hilarious and bitchy tell-all article that read like a series of snipes from Camp Jess and Camp Ken. Camp Jess basically said that Ken dumped Jessica for Eva Longoria ("hagwrecker") because he was launching a line of weaves and sh-t in South America (he needed a Latina friend, I guess). Camp Ken basically said that Jess commit's the cardinal sin of the gay-girl relationship: she dumps her gay every time she gets a new boyfriend! SHOCK. Anyway, Ken just gave a new interview to E! News, and I think we can officially declare Ken and Jess the fourth big split of the week. SOB. Ken has officially dumped Jess.
Yes, Jessica Simpson's ex-BFF and former go-to hair guy Ken Paves finally admitted what we told you about weeks ago: that he's no longer snipping Jessica's locks. So what did he have to say when E! News tracked him down last night?

Paves stumbled when asked if he was still working with Simpson, saying, "Yes, but no, but… that's what led to the speculation," he stammered.

So are they friends or not? "Jessica and I have been friends for 12 years," said Paves at the Operation Smile event in L.A. "I introduced her to Operation Smile many years ago."

Paves said the friendship "is always there" and that anybody can "say what they want to say" when it comes to the formerly inseparable duo.

"I'm not insecure about it," he said. But when it came down to it, he came clean that the two still haven't seen each other in a while.

"I've been working on a lot of things that have me in town and traveling," he said. "We're both busy and busy is good."

Here we go with the busy excuse again. Paves says he has met Simpson's current boyfriend, NFLer Eric Johnson, who seems to be filling the role of supporter and constant companion that Paves used to play.

He's a great guy," said Paves. "I'm very happy for Jessica. Very happy."
[From E! News]
This sh-t is more dramatic than Courteney Cox and David Arquette. Jessica had an "emotional affair" with Eric, and Ken got in a snit and found a new girl, and Jess was all "Why don't you want to smell my farts anymore, Ken? I thought what we had was real, you know I'll come back to you as soon as Eric dumps me!" And Ken says "I don't want you to break my heart. Again." And Jess is just in denial and so Ken has to be the one to tell people. Meanwhile, they're both still thinking about each other, but neither one can make the first move. They're such drama queens!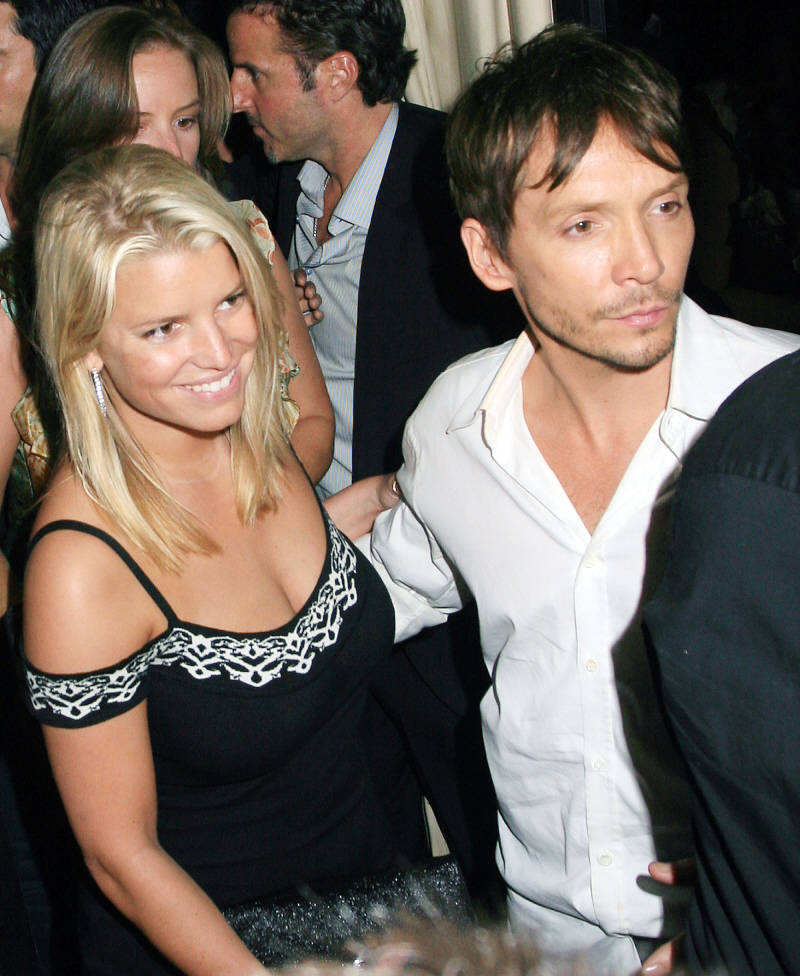 Photos courtesy of WENN.