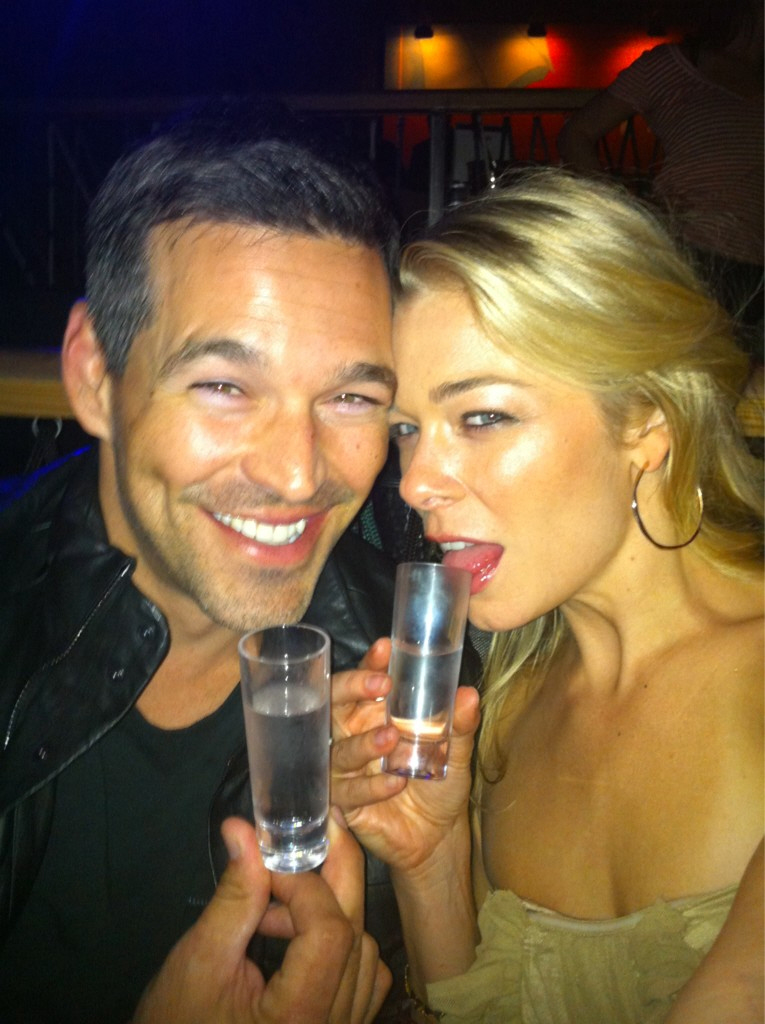 Above is a hilariously awesome photo that LeAnn Rimes tweeted of herself and Eddie Cibrian celebrating… something a couple of nights ago. X17 actually had paparazzi outside of the club where LeAnn snapped this pic, and they caught up with LeAnn and Eddie later that night. Unfortunately for all, Eddie seems to have made a joke about how he and LeAnn were celebrating their engagement… and he even tells the paparazzi that they're planning a small wedding. How do I know that Eddie is lying?
Well, LeAnn looks startled when the photographers say something to her about her "engagement" – plus, do you really think LeAnn would let Eddie break the news? Of course not. LeAnn is going to announce that sh-t on Twitter, and through a tasteful interview with People Magazine. Eddie will have barely anything to do with an engagement announcement. I doubt he'll even get to pick out the ring, much less purchase the ring. Verdict: they're not engaged. Yet. But wait for it.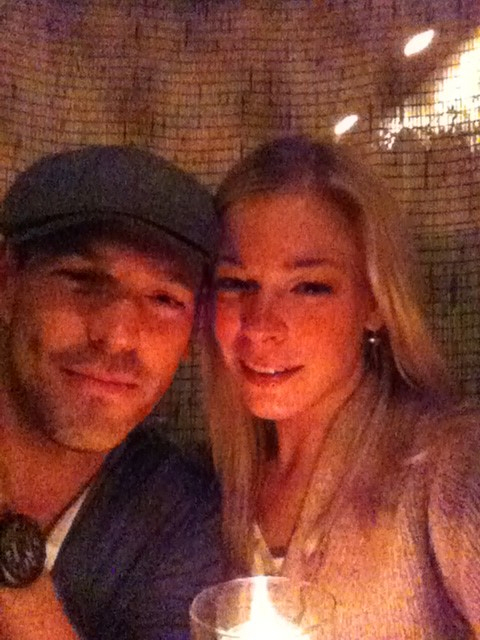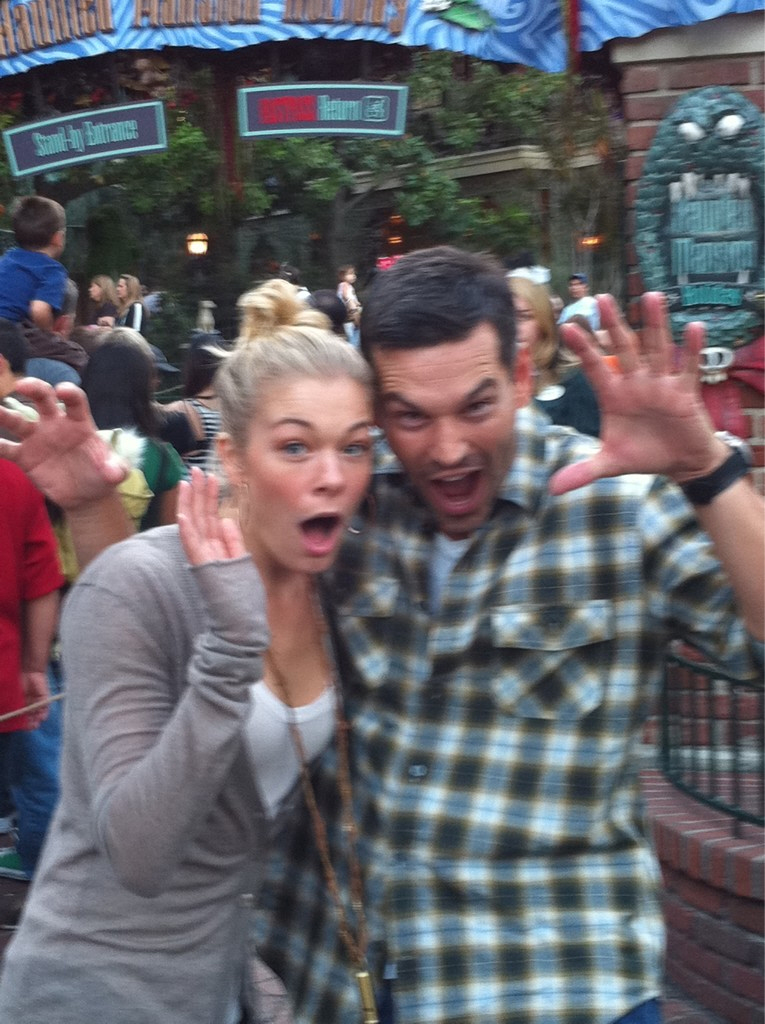 All photos courtesy of LeAnn's Twitter.