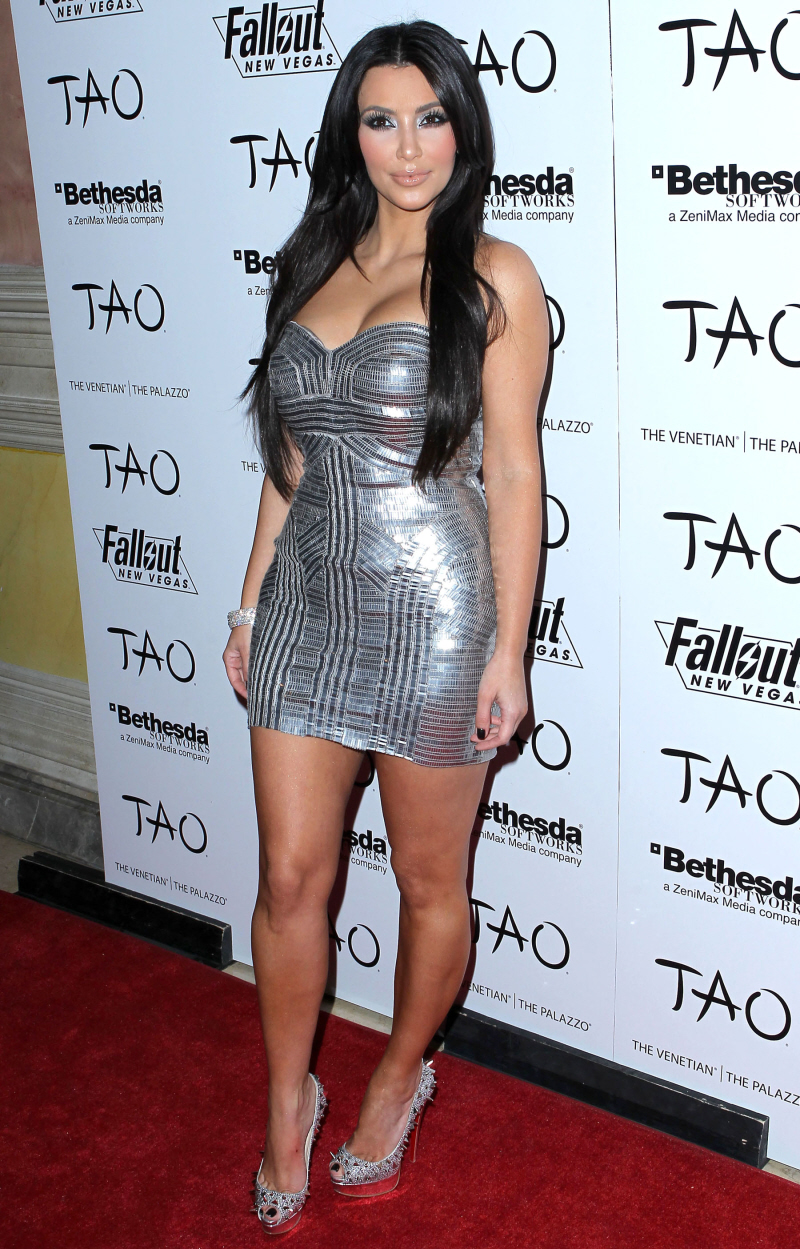 This is what Kim Kardashian wore to celebrate her 30th birthday. Her birthday isn't until Thursday – she was celebrating nearly a week early. Which… sure, if she wants to. I cannot believe this dress though. I'll give her an A-plus for having it tailored to look like a second skin, but it's way too short, and the whole effect is very "Armenian Barbie." I might have actually liked it if it was three or four inches longer. Check out the shoes though: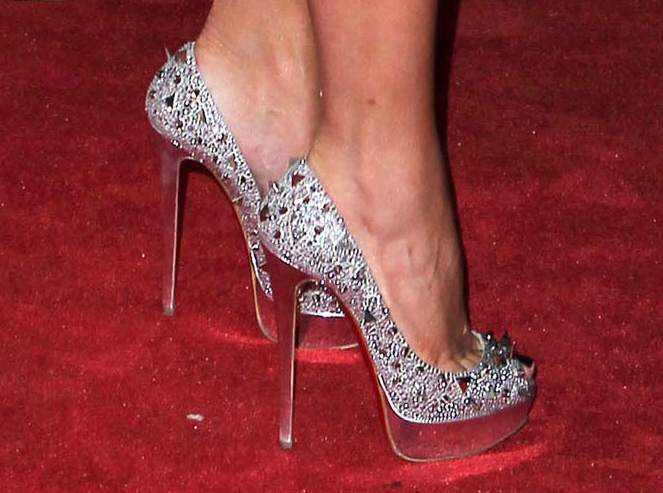 Yikes. Meanwhile, Kim told Us Weekly that she… don't laugh… isn't going to do any more nudity now that she's 30 years old. Keep in mind that she JUST posed nude for W Magazine. Also keep in mind that she's only famous because she got boned on camera.
Fans may have seen the last of Kim Kardashian in her birthday suit. The curvy reality star, who turns 30 on Thursday (she feted the occasion with bashes in Vegas and NYC Friday and Saturday), isn't sure if she'll ever doff her duds again for the cameras.

Most recently, Kardashian went nude for the November issue of W. "I'm really honored they chose me for the art issue," she told UsMagazine.com at Saturday's 10th Anniversary party (which doubled as her second birthday bash) for TAO New York. "It turned out beautifully, and I love it."

That spread, she said, may have been her nude swan song. "I don't know [if I'll pose nude again]," she admitted to Us. "I'm too old for that now…I wanted to get it all out of my system before I turned 30."

As far as the clothes she wears on that famous bod, Kim added that her "style has evolved to be a little more sophisticated" as she's gotten older. "It'll probably just keep on evolving in that direction."
[From Us Weekly]
She'll stop taking off her clothes when she stops profiting from it. I know I sound like a fussy school marm, so let me clarify: I don't have a general problem with Kim's repeated and constant nudity, whether it's sex tapes or Playboy or W Magazine or all of the advertising Kim does as a cat-faced "model". My problem is with the hypocrisy of a chick who is famous for taking her clothes off and this fake-demure act that Kim always pulls. Whatever.
Here's another outfit from another night's celebration of Kim's birthday. The dress is funky, but Kim's fake eyelashes have started taking on a life of their own: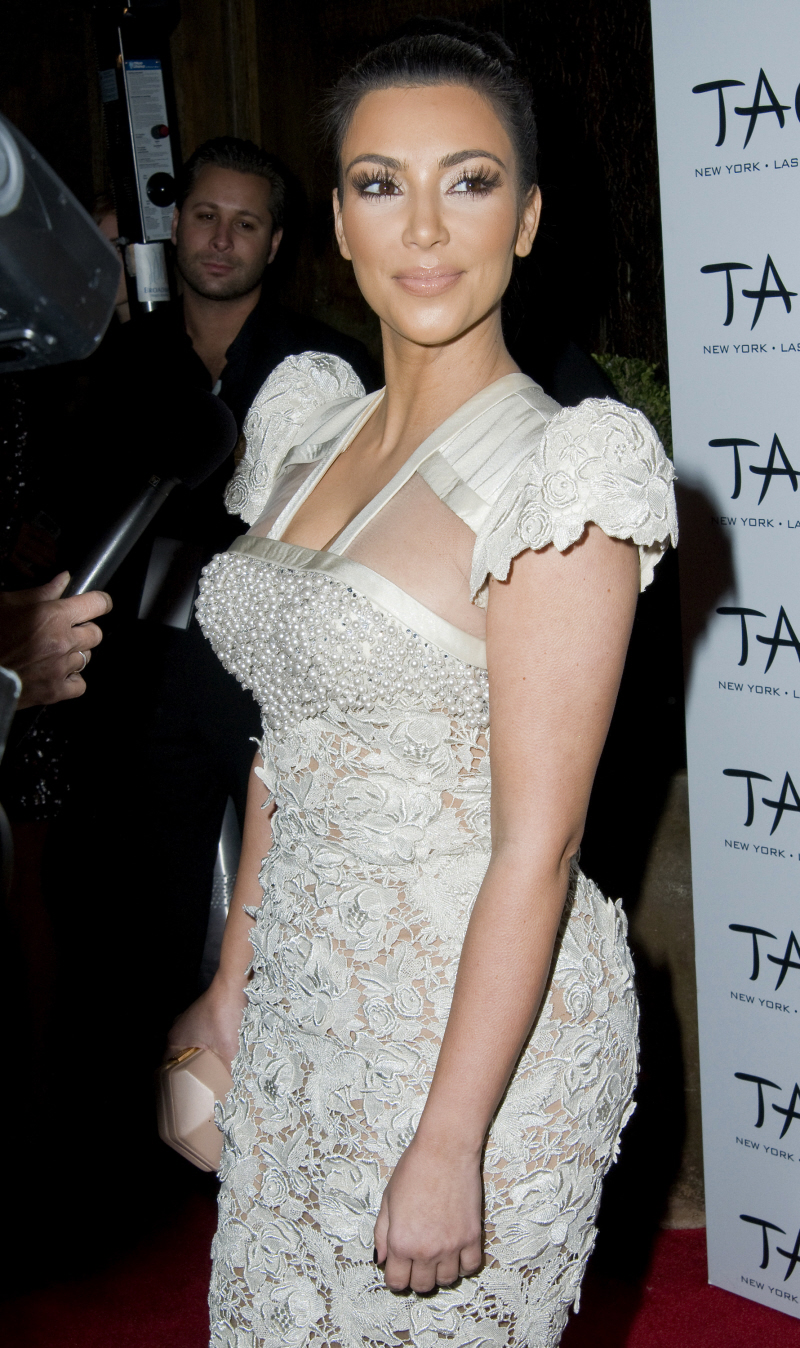 I love how jacked Kris Kardashian's face is. I absolutely love it.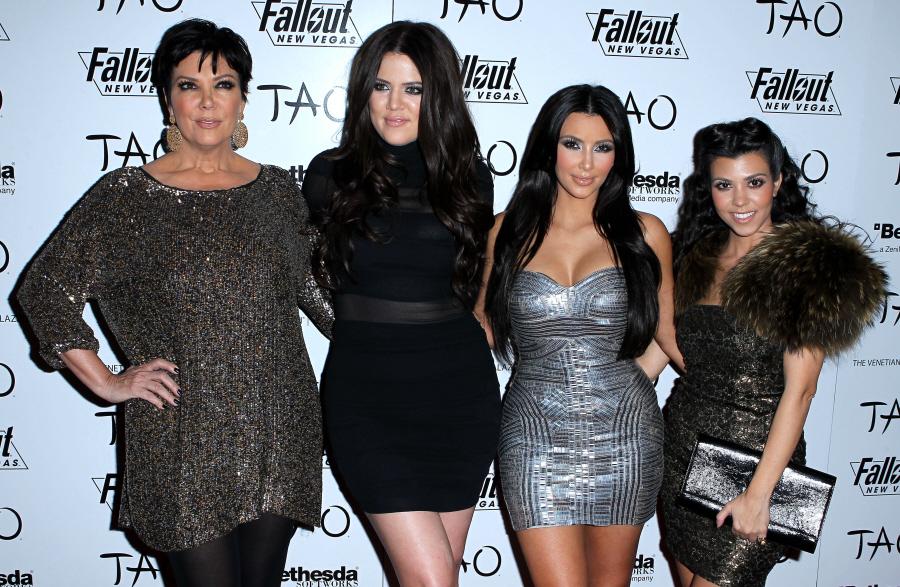 Photos courtesy of WENN.