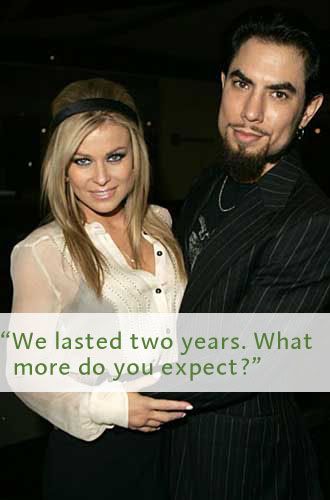 Carmen Electra and Dave Navarro have been rumored to be on the outs since early March. They did PR damage control at the time, but they must not have done enough to save their relationship It is surprising that it took them so long to acknowledge it. Sources say that Carmen is never around Dave, and is travelling frequently without telling him where she'll be or when she'll be home. Their rep confirms the breakup:
Electra and Navarro are "amicably separating," says rep Jill Fritzo. They married on Nov. 22, 2003 in a wedding documented on the 2004 MTV reality show 'Til Death Do Us Part: Carmen & Dave.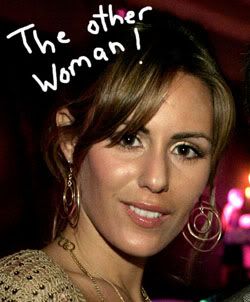 Dave is said to be living with a new girlfriend he's been seeing for five months, socialite Sarah Howard. She's also a brunette and bears a slight resemblance to Carmen.
The MTV reality show now has a better record than The Bachelor and Bachelorette at breaking up couples. It seems starring in a reality series is the kiss of death for a relationship.