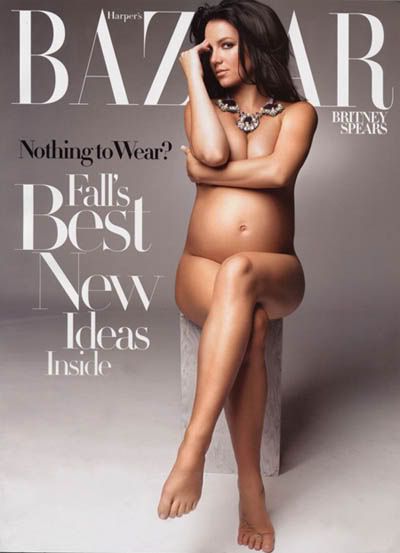 Britney Spears is staying in a hotel while her husband, Kevin Federline, is at the couples' mansion with his ex, Shar Jackson and his kids from their relationship:
Sources tell us the 24-year-old pregnant singer is staying at LA's plush Beverly Hills Hotel, while hubby Kev Federline spends time with the kids from his relationship with Shar Jackson at his and Brit's marital home in Malibu.
A friend reveals: "Things are far from rosy. They're trying to make it work but there are still issues that need addressing.
"Britney's got to be calm for the birth of her second child, so she's taking time out from their problems and giving herself some space."
To make matters worse, Shar and Kevin are rumored to be planning a duet together! Britney was said to be enraged a few months ago when Shar recorded her own version of Britney's "Chaotic," with Kevin's blessing. This latest news had got to annoy her. How much will it take before she breaks up with him and reclaims her life?
Britney and Kevin were said to be using a $1,000 an hour relationship counselor, but how much is it going to help if they're never together?
In Justin Timberlake's new GQ article, he either slams or supports Britney depending on which quote the press wants to focus on. He said he was dissapointed that she didn't stick up for him after their breakup, but that she deserves more lenient treatment by the press:
"When we initially parted ways, I felt like she had a couple of opportunities to just sort of stick up for me, and she didn't."
"I feel bad for her. We all make mistakes. We all came from the same school, with Christina, myself, Britney."
It doesn't sound like Timberlake is going to come to Britney's rescue. Now that Perry is helping her out again, maybe she'll get the courage she needs to stand on her own. I'm not going to hold my breath, though.
Picture from Breatheheavy.com.