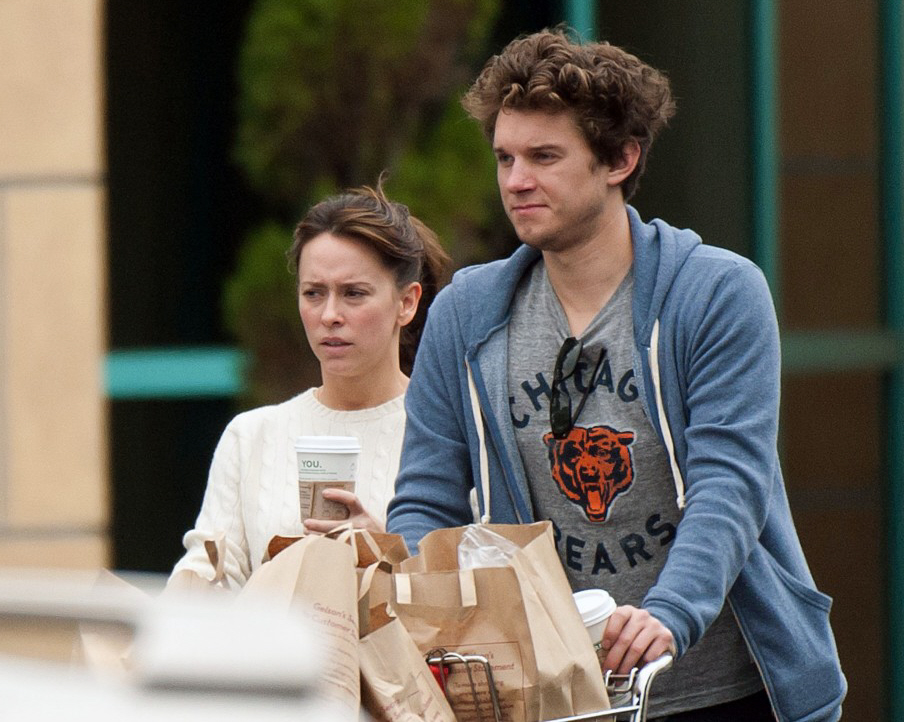 I had totally forgotten that Jennifer Love Hewitt had gotten herself a new boyfriend. She began dating Alex Beh since July, shortly after J. Love and Jamie WhatsIt broke up. I hadn't been paying attention, granted, but I appreciate the fact that Love let me forget about her. She stopped calling the paparazzi on herself, and there has been a real dearth of candid shots of her for a few months. So it is with joy that I show these new photos of Love and Alex, at LAX and coming out of the grocery store, all over the weekend. At first I didn't even know this Alex character – I though Love was back to hanging out with John Mayer. Right? Alex is very Mayer-esque. Love has a type.
So who is Alex Beh again? He's an actor and short-film director. That's all I've got. They've been together for what is it? Three months at least? I'm totally f-cking shocked that Love hasn't given an interview about how he's "the one" and how they're going to get married, for sure. Has Love finally gotten smart about relationships? Is she with a dude who doesn't call her a Pear Ass? Is she in a relationship she doesn't feel the need to whore out in interview after interview? We'll see.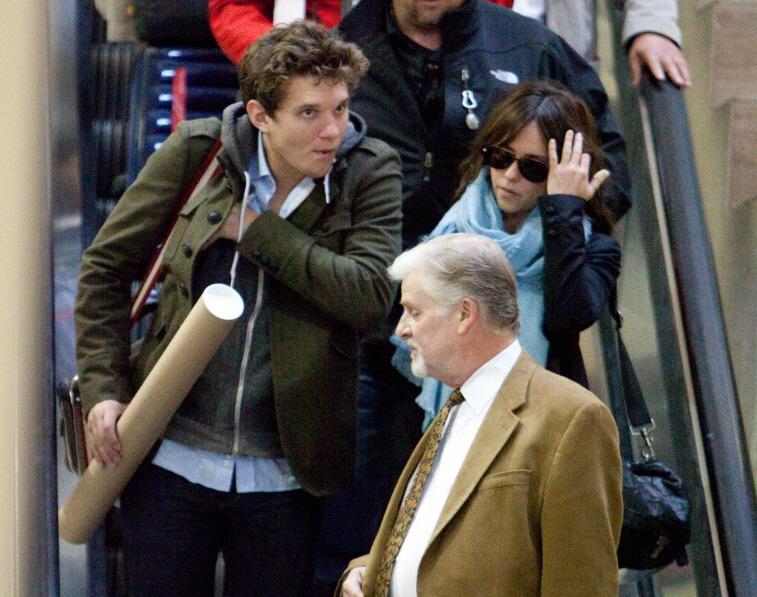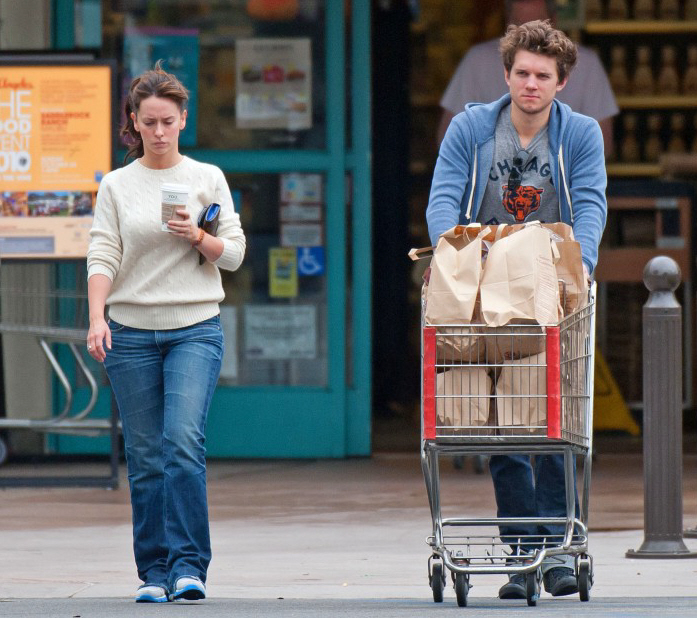 Photos courtesy of Bauer-Griffin.