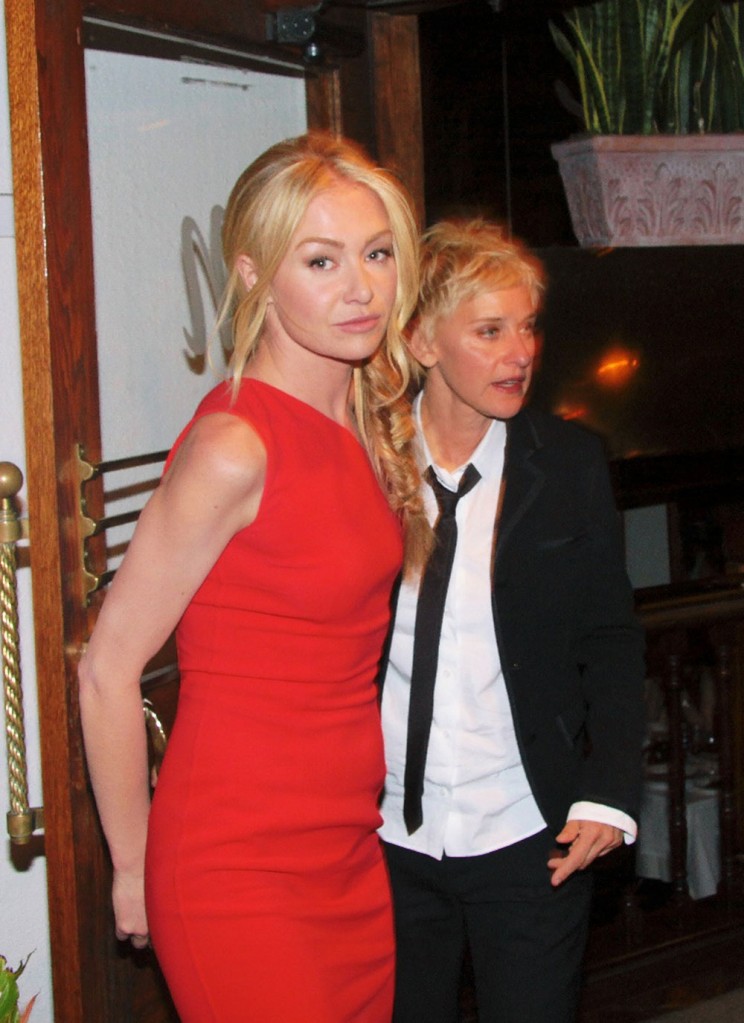 Portia de Rossi, who has changed her legal name to take on her wife Ellen's name, Degeneres, has a new memoir coming out in early November called Unbearable Lightness. We first heard in a February interview with the Advocate that Portia was writing a book and I'm surprised to learn that it's out already. As the title might suggest, it deals with Portia's lifelong battle with eating disorders including anorexia and bulimia. I remember hearing that Portia had some issues with anorexia but I had no idea how bad it was. Entertainment Weekly has a review, and what Portia went through sounds brutal.
Portia de Rossi — now known in private life by her married name, Portia Lee James DeGeneres — knew she wanted to be famous back when she was an Australian teen named Amanda Lee Rogers. Lucky L.A. hopeful, her dream came true. On TV, de Rossi is especially famous for her roles on Ally McBeal and Arrested Development, and just regular-famous for her parts on Nip/Tuck and Better Off Ted. And on the red 
 carpet, she is most recently famous for her marriage to Ellen DeGeneres. We've seen "Porshe" — as her family calls her — look blond and blonder, and have admired her sparkle; we've also seen her look thin and thinner, and we've wondered about her health in a business that fetishizes feminine coltishness.

Unbearable Lightness, de Rossi's memoir of a lifetime of starving and bingeing and purging (as well as part of a lifetime hiding her sexuality), is at times so wrenching that it's difficult to imagine how the author, now 37, has kept her misery hidden for so long. "Since I was a twelve-year-old girl taking pictures in my front yard to submit to modeling agencies, I'd never known a day when my weight wasn't the determining factor for my self-esteem," she writes with weary honesty. At her most perilously anorexic, the publicly glamorous TV star weighed 82 pounds. Ten months later, in the depths of bulimic bingeing, she had doubled in size. As an autobiographer she reports this with a vivid eye for detail, particularly about foods devoured, foods refused, and the ways a woman can hide her self-destruction, particularly when posing under the searchlights of fame.

The blunt, pity-free matter-of-factness with which de Rossi shares secrets and lies about her eating disorders and her sexuality makes this forthright confessional story at once shocking and instructional, especially for younger women who may be secretly suffering on their own.
[From Entertainment Weekly, print edition, via Check User Account, ONTD]
Portia has stayed under the radar for a while, and has pretty much been known as Ellen's better half for years. She's had solid work on television, and in the past few years has starred on Arrested Development, Nip/Tuck and the now-canceled Better off Ted. As far as publicity goes she hasn't received much apart from her relationship with Ellen, but all that is about to chance when she promotes this book. I'd like to know if there are more revelations in this book, and if she reveals much about her marriage to Ellen. They seem very solid and like they're very much in love. I don't know if I believe that Portia has conquered anorexia. She's still very tiny, but she's probably the only person who can say how much her weight continues to preoccupy her.
Header image is from April, 2009. Credit: Fame. Other image dates are below and credit WENN.com
2006: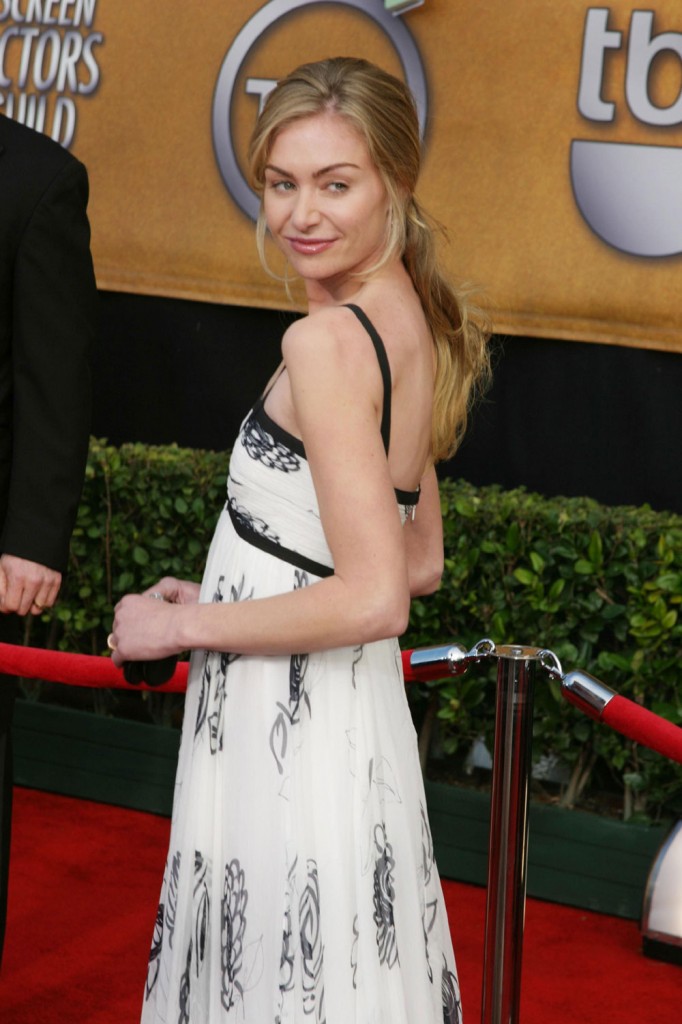 2004: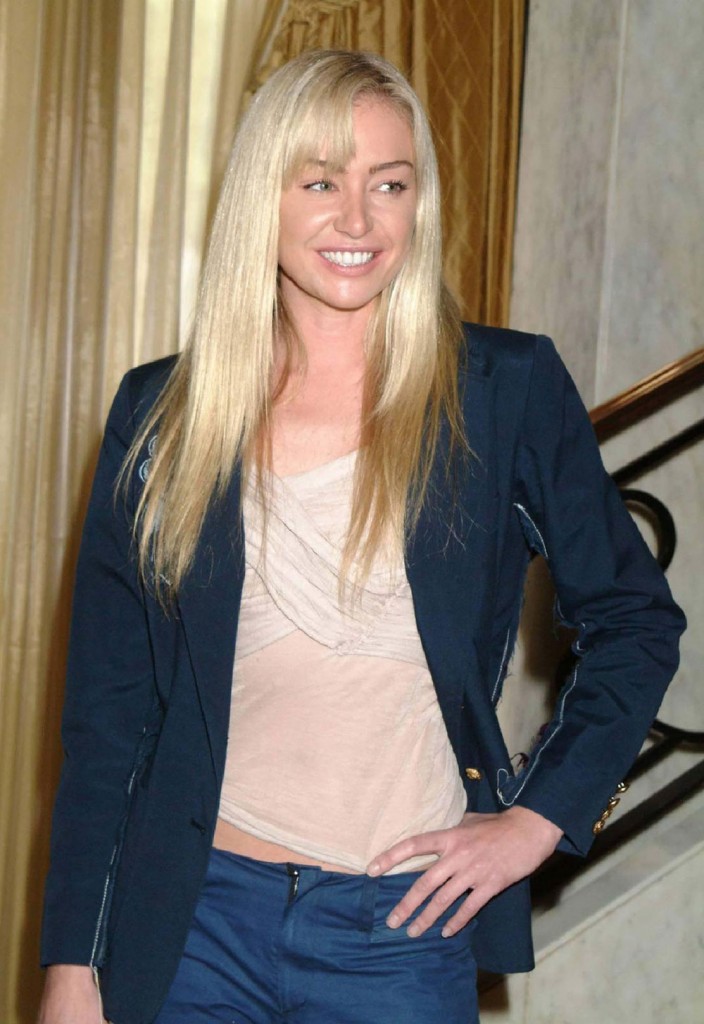 2004: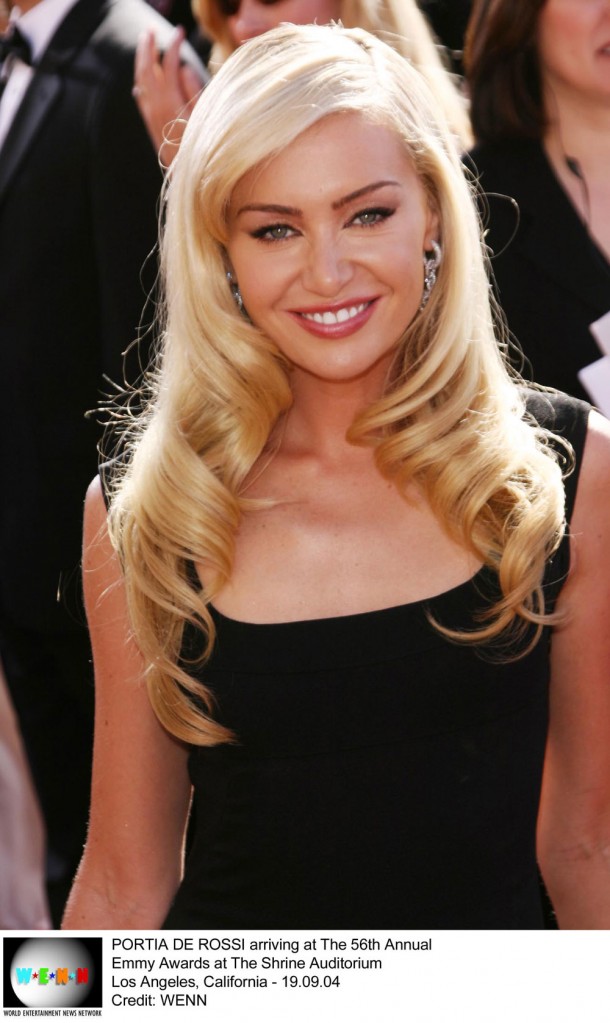 2000: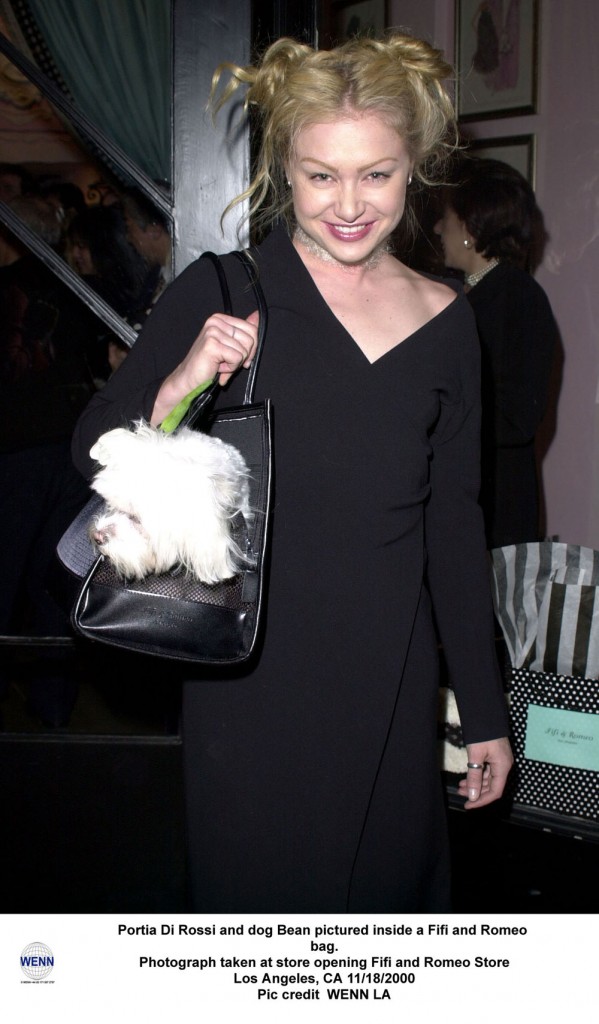 2000: