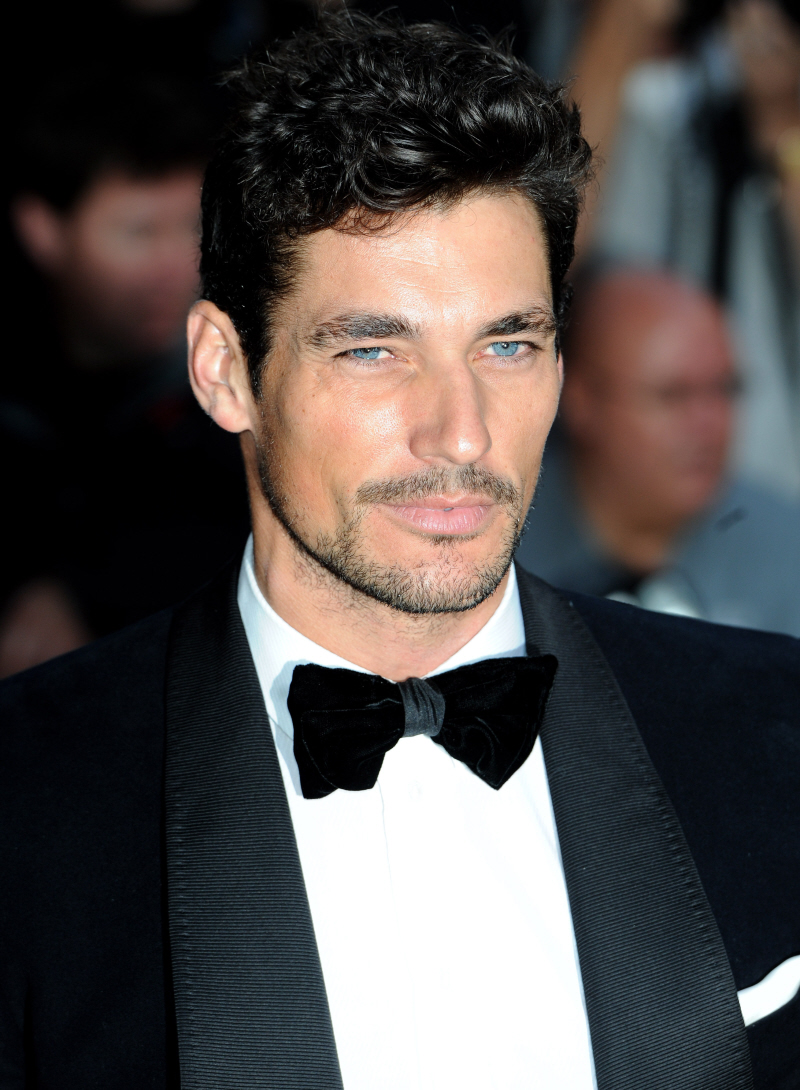 Isn't my lover beautiful? His name is David Gandy, and he's one of the most successful models in the industry. He's British, and his voice is incredible, and Dolce & Gabbana are all over him for everything. He's like their official muse. He's only given a handful of extensive interviews over the years, and he usually strikes me as just an obscenely handsome guy who is pretty normal and down-to-earth in his personal life. He's straight, and he's had only a few relationships, and generally they seem to be with models, for what that's worth. He just hasn't met me yet. You may also know my lover because I feature him often on Hot Guy Friday – he's the gorgeous, beefy Matt Bomer-esque one.
Anyway, Mr. Gandy has granted an interview to The Telegraph (full piece here) and he's talking about his "fat" childhood and being bullied and… I just want to take him home with me. Sigh…
On having huge, half-naked billboards: 'Some friends of mine who were over there sent me pictures on my phone,' he says. 'But if I had seen it I'm not sure how I would have felt. Probably nothing, to be honest. It's a persona. It's not really me. In life I don't go around wearing just a pair of white pants – at least not on the number 14 bus down the Fulham Road.'

On being bigger than other male models: "Very early on I went to a casting for Dior and they asked me to try on a suit. I couldn't even get one leg into the trousers, let alone put the jacket on. All the models were standing around going, 'Hey, who's the big guy?' There was quite an unpleasant atmosphere there, quite intimidating. I remember thinking, 'Are these guys appealing?' They certainly weren't appealing to me.'"

My lover is shy: Beneath his immaculate exterior he's modest, even bashful, and says that the idea of being an object of desire makes him 'want to hide under a chair… I'm not confident with women. I'm better than I was, but that's not saying much. As a child I was pretty shy, and I'm not sure you ever lose that. It's only in the past couple of years that I've been confident enough to go up and talk to a girl.'

On the strange life as a model: 'At one stage I spent so much time on British Airways I was verging on being a steward. But it is a very strange life – Palm Springs one day, New York the next. It's great, but it's certainly not the life I ever expected for myself.'

On being bullied: 'I got bullied quite a lot – partly because I was quite fat for a while, and partly because of the way I sounded.' Gandy went to a comprehensive in Billericay, but hearing him speak you'd think he was a bit of a toff. 'My parents didn't come from wealthy backgrounds,' he says. His father is a self-made entrepreneur. 'But they did attach a lot of importance to the way you sounded.'

On being approached by women: 'Women tend not to approach me. I'm not sure if they find me intimidating, but I'm probably quite pensive and I don't necessarily look that approachable. Guys tend to be very wary. I think they expect me to believe my own hype and it's quite difficult to convince them that I don't.'

On being masculine in an effeminate industry: 'I do think that when you're advertising clothes, or a fragrance or whatever, it's important that whoever the advertisement is aimed at should be able to relate to the person in it.'

He's single: When he's in London Gandy lives in a flat in Fulham – alone. 'Yeah, my bachelor pad,' he says with a rueful laugh. 'The trouble is, I don't think it's fair to ask someone to put up with the sort of life I have. When I'm in a relationship I like to dedicate myself to that person and I just don't have time for that at the moment.'

On exercise and diet: 'I do work hugely at my physical fitness. One day I'll do my chest, the next my arms – that sort of thing. As for food, I have to watch that, too. When I'm doing a shoot for [the Dolce & Gabbana fragrance] Light Blue, I cut out all carbohydrates for a month beforehand, work out every day and drink protein shakes at God-knows-what hours of the day and night.'

How his parents feel: Although his parents found his supermodel status weird at first, they're now his biggest fans. 'My mum keeps everything I do; my dad doesn't make a big thing of it. But my mum told me they were on holiday once in Slovenia and these women were talking about being so transfixed by a Light Blue poster that they almost crashed their car. My dad leaned over and told them, 'That's my son."'

On being normal: While Gandy has friends in the fashion world – he's particularly close to Mario Testino – his best chums are people he's known since childhood. 'A lot of them have no interest in fashion. We go out and have fun and never talk about clothes.' He grins and flicks fluff off his lapel. 'So you see,' he says, not at all convincingly, 'I'm just a normal guy from Essex.'
[From The Telegraph]
Oh, Jesus, he's SINGLE!!! I'm buying my plane ticket right now. Must hunt down the Gandy. Honestly, though, he sounds really nice, doesn't he? Don't you approve of my lover? Doesn't he seem like he's actually a sweetheart? Sigh…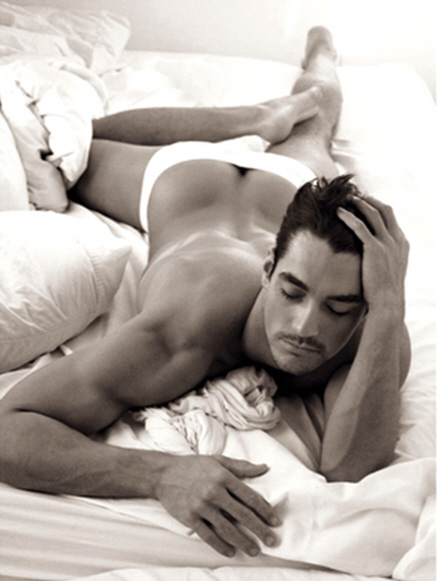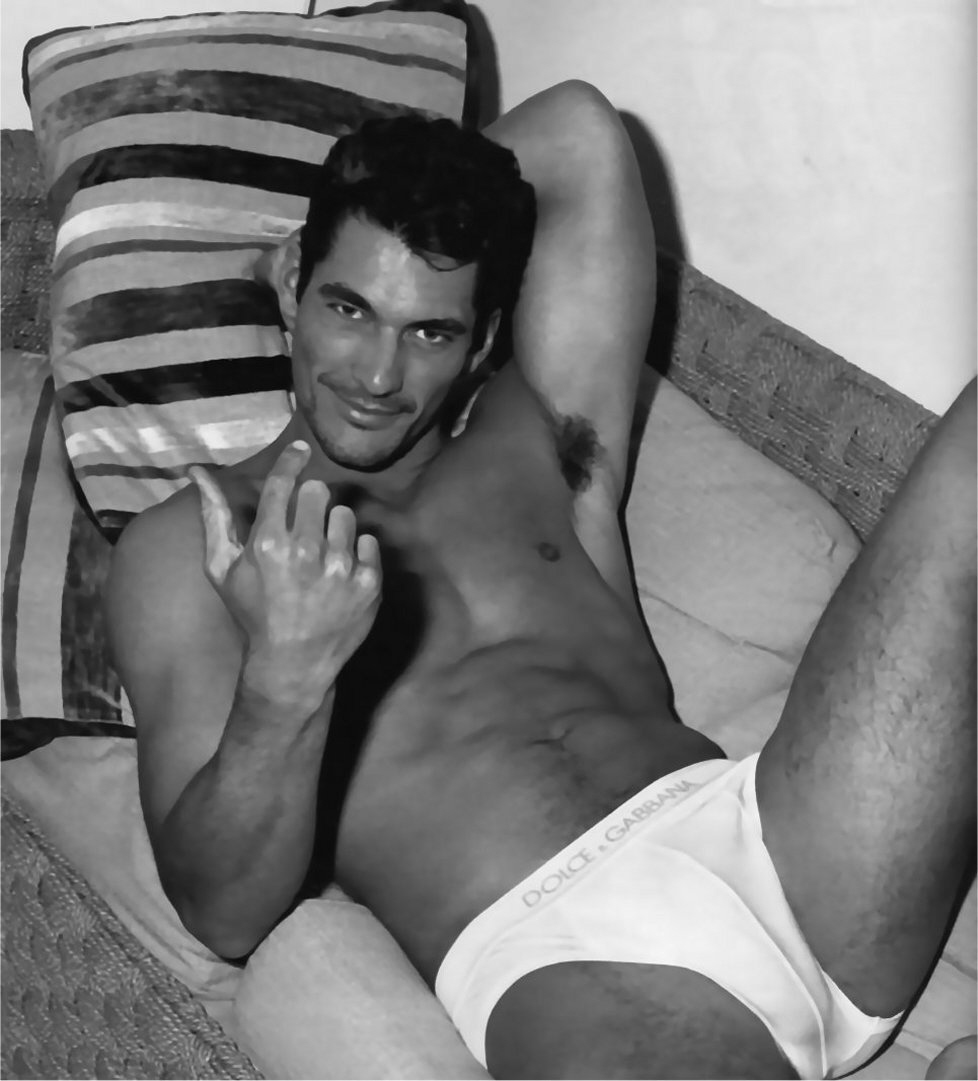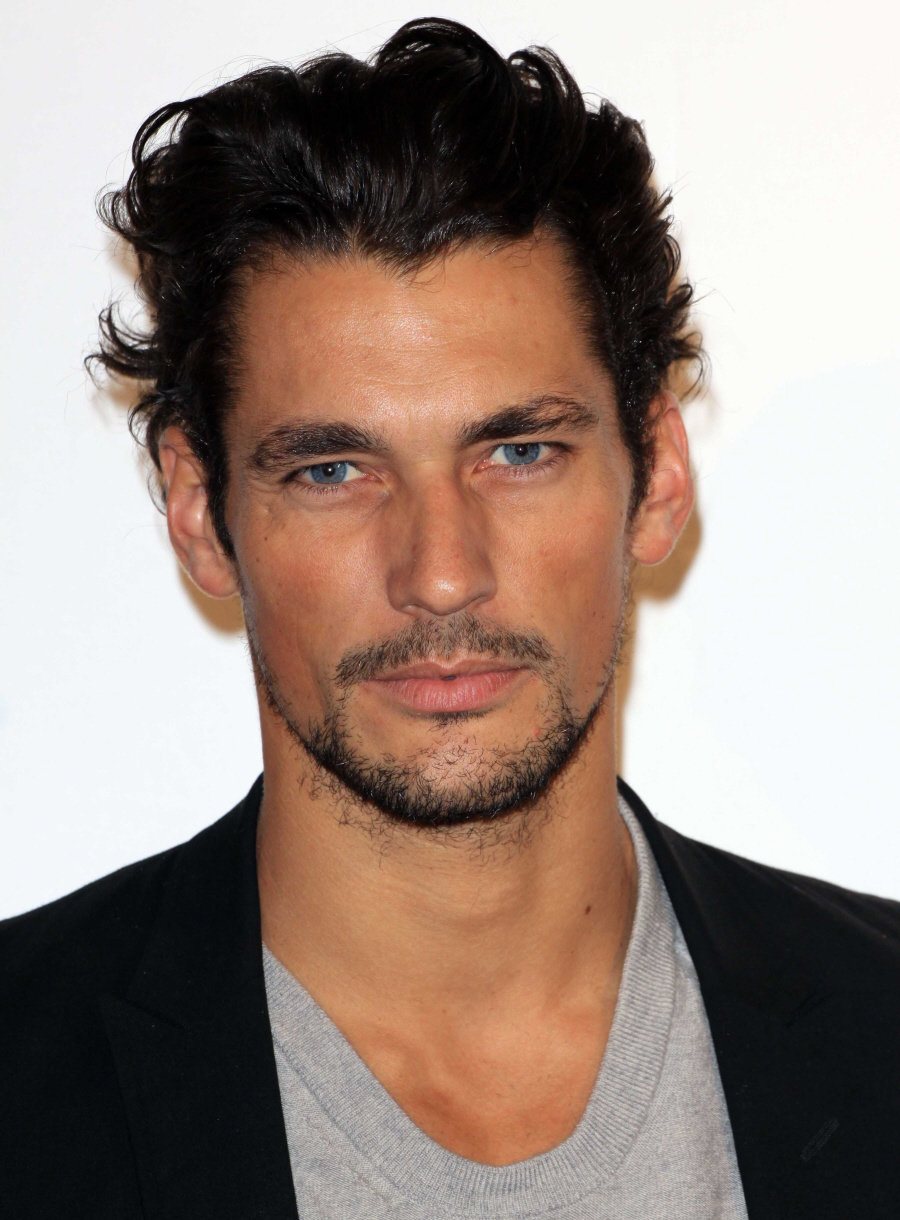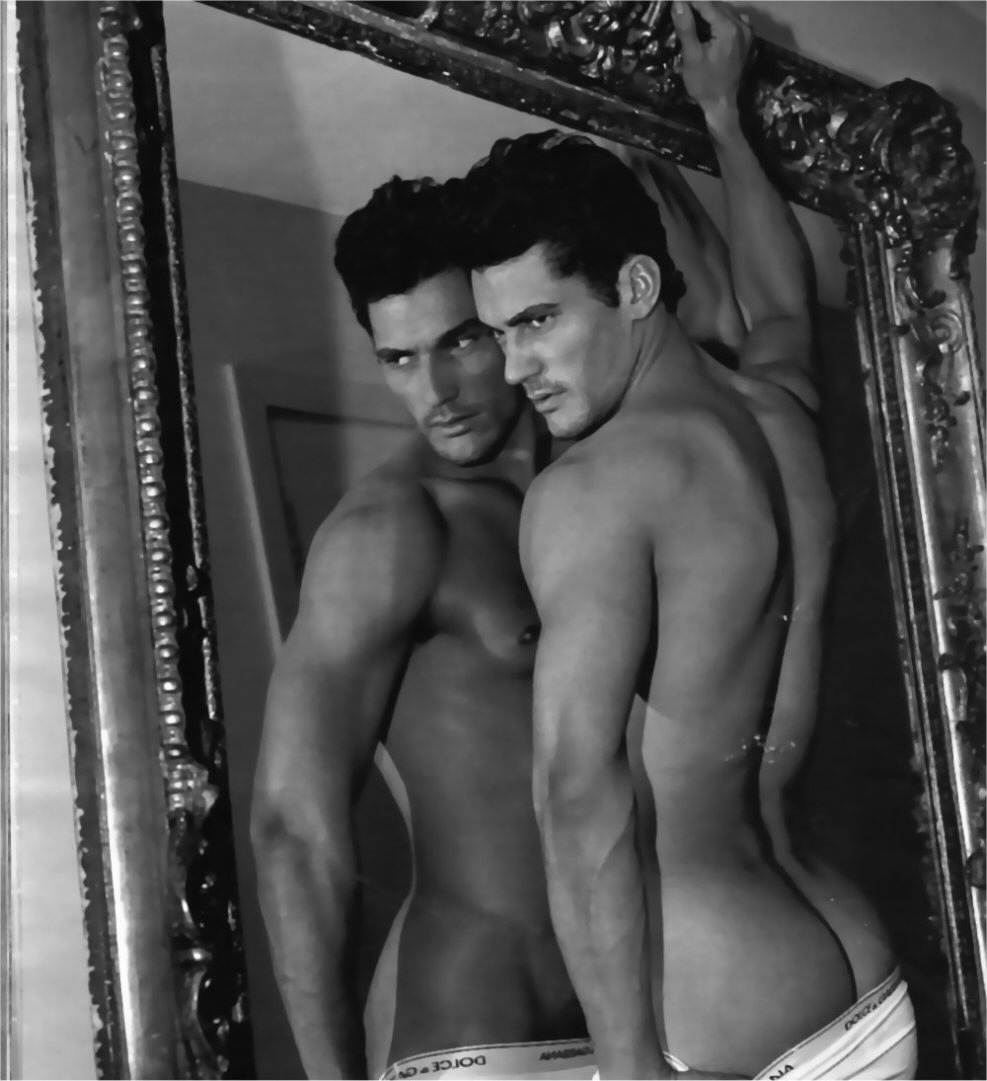 Gandy photos courtesy of WENN & Google Images.