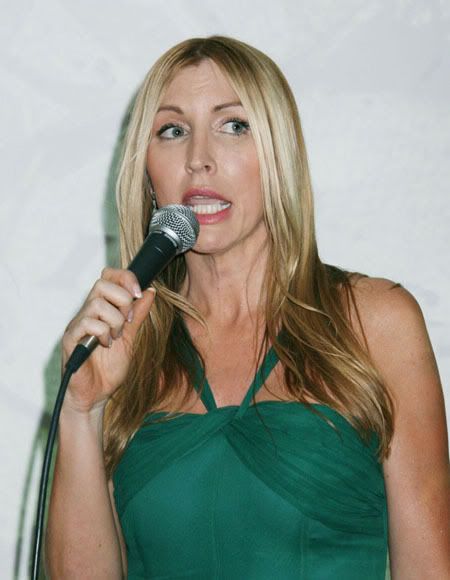 I think it is pretty safe to say that Heather Mills' 15 minutes of fame is up – her ex-husband can't stand her, her neighbours can't stand her, and now it seems the charities she supports have had enough of her too.
The former model was due to talk about the cruelty of puppy farms at a New York party in support of a book about animals, but launched her verbal assault on guests when they continued to speak over her.

She reportedly ranted into the microphone: "Listen up at the back. I haven't been up for 24 hours and flew here from London to be ignored."

Later in the evening, she is also said to have complained about the reception she received, saying: "People go to these events, have a drink and leave."
Heather, the guests might stay longer if you didn't talk to them. Just an idea.
It's probably a shame for the charities she supports that her 'career' is over, although it doesn't seem to me that they were getting much benefit from her patronage. I'm not exactly sure what is was that she did before marrying Sir Paul McCartney, except for hanging around at charity events hoping to go home with a wealthy philanthropist. Unfortunately for Heather, her last marriage didn't pay as much as she might have hoped and she's back looking for another millionaire to sink her teeth into.
Heather has just written a 64-page lifestyle book. Apparently it isn't titled 'How To Be A Gold-digger' but is actually about health and a vegan diet.
Heather Mills is shown "at the book launch party for 'A Rare Breed of Love' by Jana Kohl" in NY on 6/3/08, thanks to WENN.