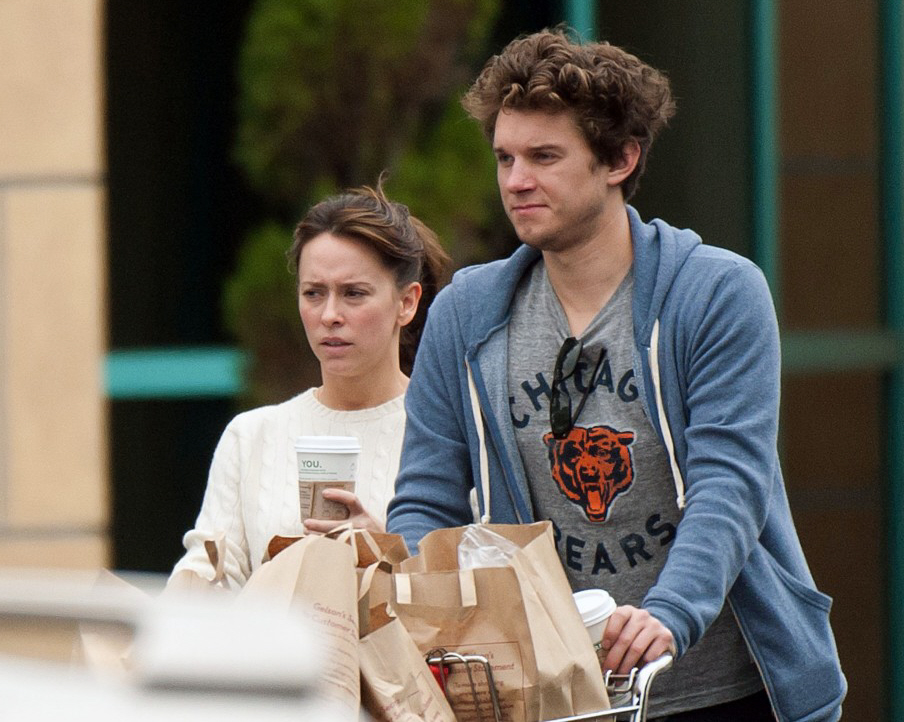 Note: US Weekly has the event photo
Just last week, Kaiser wrote that she was shocked that Jennifer Love Hewitt had been with her new boyfriend, an actor/director named Alex Beh, all of three months and hadn't granted an interview about it yet. This is Love Hewitt's second boyfriend after her high profile split with Jamie Kennedy. She also dated Jenny McCarthy's ex husband, John Asher, after he had a guest stint on Ghost Whisperer. It looks like Kaiser was right again, because J.Love got Beh to participate in a half marathon with her, during which she had the chance to talk about their relationship. Of course.
UsMagazine.com first reported in July that Jennifer Love Hewitt was dating actor/director Alex Beh — and on Sunday, the two made their first public appearance together, participating in the Dodge Rock 'n' Roll Los Angeles Half Marathon.

"We're crazy!" she joked to Us when asked why they decided to do the race together. "We are really excited about all the charities involved, and we heard the Rock 'n' Roll marathon was really fun and just sort of silly and a great way to stay in shape."

Hewitt, 31, told Us she met Beh "through friends at a dinner party" after splitting with her Ghost Whisperer costar Jamie Kennedy.

What first attracted him? "Her eyes, her beauty," Beh told Us.

"My running ability!" Hewitt then joked, prompting Beh to add, "Yes, her running ability! It was her eyes, and really, we just laugh the whole time."

Added Hewitt, "We laugh a lot … he's hilarious!"

Beh told Us that he has even read her relationship advice book, The Day I Shot Cupid, which Hewitt told Us she wrote because, "Everybody has been writing about my dating life forever. I decided it was time that I actually gave my own opinions on love and dating and all that stuff."

Beh's critique? "It's very informative. I learned all I needed to know. When I first met her, I really was able to just map out all the things to do and not to do."
[From US Weekly]
Love Hewitt is like Jessica Simpson, but not quite as… dumb. I hate to put it that way, but it's hard to find another way to describe her. She's kind of clueless when it comes to what she should tell the press about her relationships, though, and she's had her moments of oversharing. Still, her relationships last relatively long and she doesn't have a lot else going on so I can see why she would bring her new boyfriend to an event. She'll never quite get the fact that it's better for her to try and keep her business personal. I might be wrong though. She wrote a whole book about dating and managed to squeeze a lot of press out of it.
Header image is from 10/17/10. Credit: Bauergriffinonline. Images outside below from 10/24/10. Credit: WENN.com. Shopping pic from 8/26/10. Credit: Fame Pictures.