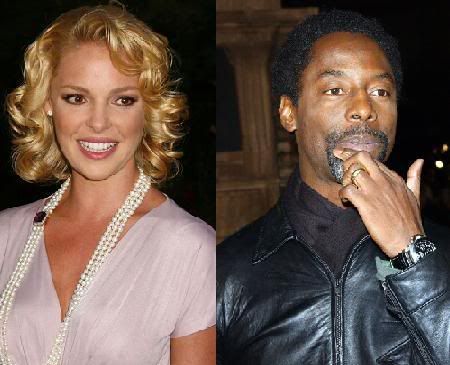 That is right Grey's Anatomy fans. The banished Isaiah Washington has created an opportunity out of Katherine Heigl's snotty remark about the show's writers. He seized the moment to call Shonda Rhimes and offered to "help."
"Former co-star ISAIAH WASHINGTON, no stranger to controversy himself, spoke candidly about the situation. "It's unfortunate that what is happening is happening. I understand both sides, I was there. I know exactly where everyone's coming from. I've reached out and said, look, whatever I can do to help out, I'm open to it."
[E Online]
The doctor drama has had its fair share of duels. Rhimes is the powerhouse writer for Grey's Anatomy and (for all purposes) is the true queen of the show. After the initial war of words that sparked a feud between Washington and the cast, Isaiah was given his walking papers and written out of the show.…for the time being. Rumblings of Heigl's desire to leave have given more fuel for the fire about a possible return of Isaiah Washington and his character Dr. Burke.
After Katherine had bitten the hand that feeds her by snubbing an Emmy nomination due to "poor material," Isaiah called Shonda to offer an olive branch. The departure of Heigl's character, Izzy Stevens, could translate to an open position in the cast. It was no secret that Heigl and Washington failed to get along on set. Currently she is due to go back into production for "Grey's Anatomy" on June 25th.
Knowing her place, Kate Walsh has made nice with the issue. She told reporters that thinks the show has "amazing writers" and adds that she "loves going to work everyday. I can just see her PR rep thanking the media Gods that Kate knows how to sidestep disaster.
UGH. Is this 6th grade? I used to adore the show back when T.R. Knight looked like a hobbit. Now…you know that most of the cast sits around and argues about who is prettier.
Picture Note by JayBird: Here's Katherine Heigl at the annual Chrysalis Butterfly Ball in Los Angeles on May 31st. Images thanks to WENN.