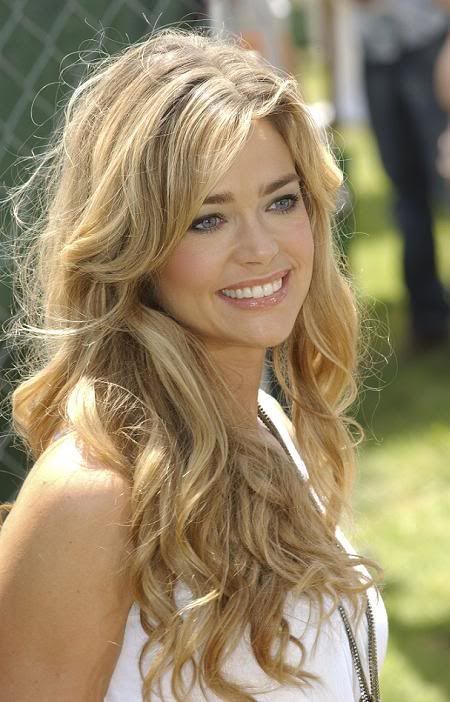 As if one season of "It's Complicated" isn't enough, Denise Richards is going to for another season of her hot reality mess on E! The former Mrs. Charlie Sheen also plans on stripping again for Hugh Hefner and the Playboy magazine.
The former Bond girl, who posed for Hugh Hefner's magazine in 2004, is considering a return to the men's mag. During an interview with AOL she gave a glimpse of her future plans.
"It's still a possibility," Richards told AOL.com. "It's so iconic and fun. I think that my niche is as a sex symbol. I'm never going to be the girl next door, so why not play up my niche?"
In a recent episode of her show she turned down the offer to do Playboy. However, the deal is still on the table and Richards has not completely ruled out posing for the magazine. The lure of cash and the press train is too enticing for her to resist.
Richards says she wants to film more episodes of the heavily criticized show even though Sheen tried to stop it from being aired. Sheen wanted everyone not to watch the show after he lost a court battle to ban his daughters from appearing.
Richards said, "If they (producers) ask me to do another season, I would absolutely do it. I've had so much fun. It's such a great job. I get to work at home and be with the kids."
So many offers to expose yourself… so little time.
Here's a video of Denise pole dancing… because you can never get enough of that. Thanks to RedLasso.
Picture Note by JayBird: Here's Denise Richards at the Time for Heroes celebrity carnival to benefit The Elizabeth Glaser Pediatic Aids Foundation in L.A. on June 8th. When you look at pictures of her, you can kind of imagine she could be the girl next door, if she tried – and dialed down the crazy. Images thanks to WENN.