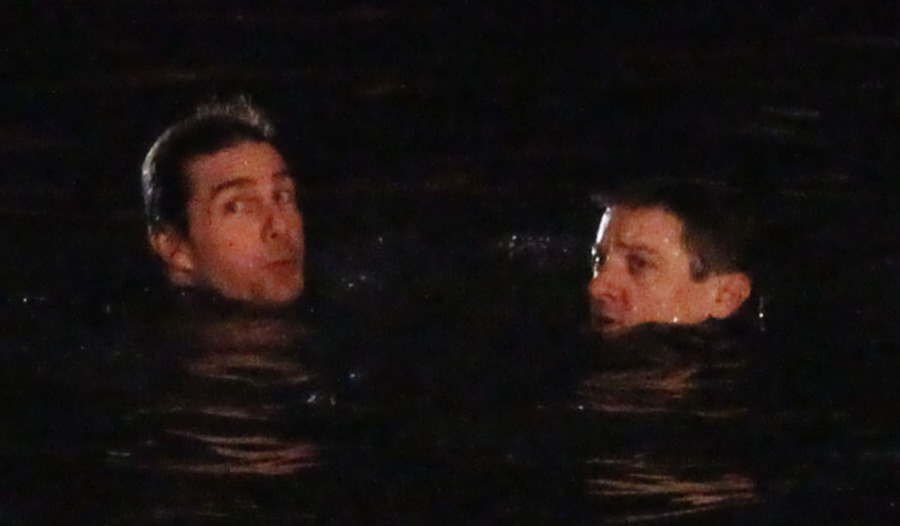 A few weeks ago, we had new photos of Tom Cruise and Jeremy Renner working at night on the Prague set of Mission: Impossible IV. I made some jokes about Tom Cruise making sure that he got to work with a damp Jeremy Renner, and some of you were offended. I don't apologize. Tom Cruise is helming the third sequel in one of his most popular franchises, and he made sure to surround himself with some of the prettiest, and most interesting actors out there – in addition to Renner, Cruise also made sure that Josh Holloway was cast. I mean… come on. The homoerotic fairy tales are going to be written. Anyway, The National Enquirer has a new take on the homoeroticism taking place on set. According to their sources, Jeremy Renner is the one with the crush. On Tom. Of course, The Enquirer is basing this on the idea that Renner is gay, which they claimed several months ago.
Tom Cruise has a not-so-secret admirer – his costar Jeremy Renner. Renner – outed as gay early this year by his former acting coach – has a massice man-crush on his longtime idol, sources say, and the Mission: Impossible set is buzzing about their close friendship.

"Jeremy is always gushing about how charming and handsome Tom is. He even says things like, 'When I grow up, I want to be just like Tom Cruise!'" an insider divulged.

Another source says: "It's a physically grueling shoots, but Jeremy lights up whenever he's with Tom… They're always hugging, slapping each other on the back and bumping fists."

Some speculate that Renner is being groomed to take over the M:I franchise. Renner – a 39 year old bachelor – has denied romances with Charlize Theron and Jessica Simpson in the past, and he's fanned speculation about his sexuality by refusing to address the reports that he's gay.

The insider also claims: "Jeremy's relationship with Tom seems to work just fine. Jeremy feeds Tom's ego, and Tom gets a charge out of Jeremy idolizing him."
[From The National Enquirer, print edition]
Oooh, kitten likes to play! Gay or straight, I think Jeremy would probably treat Tom with respect and even try to emulate certain things about Tom's career. For example is supposed to be one of the nicest guys to work with – and I think any up-and-coming actor would be smart to look up to that quality. Now, is Renner flirting with Tom? "Stroking" Tom's ego, amongst other things? And "They're always hugging, slapping each other on the back and bumping fists"– the most homoerotic sentence ever. Well… I think why know why Tom is flying solo in Prague, while his wife and young daughter are in LA. I mean… Tom and Jeremy are adults. And there's a lot of stroking to be done.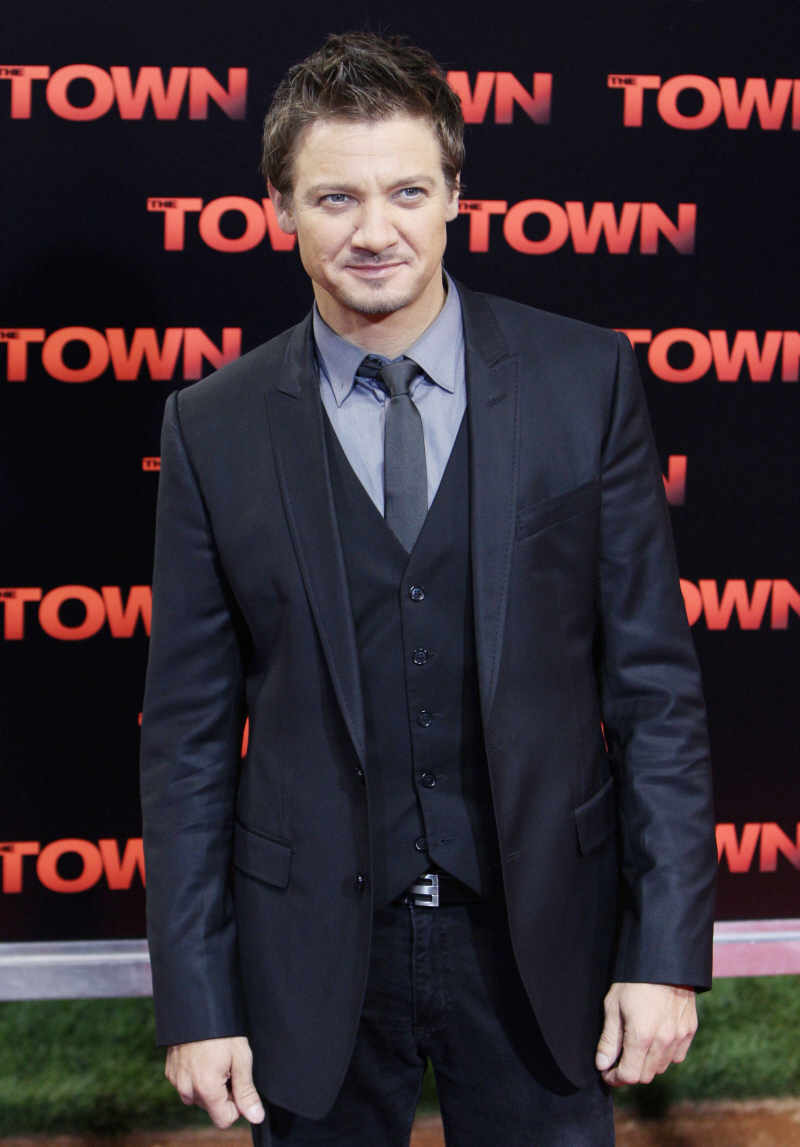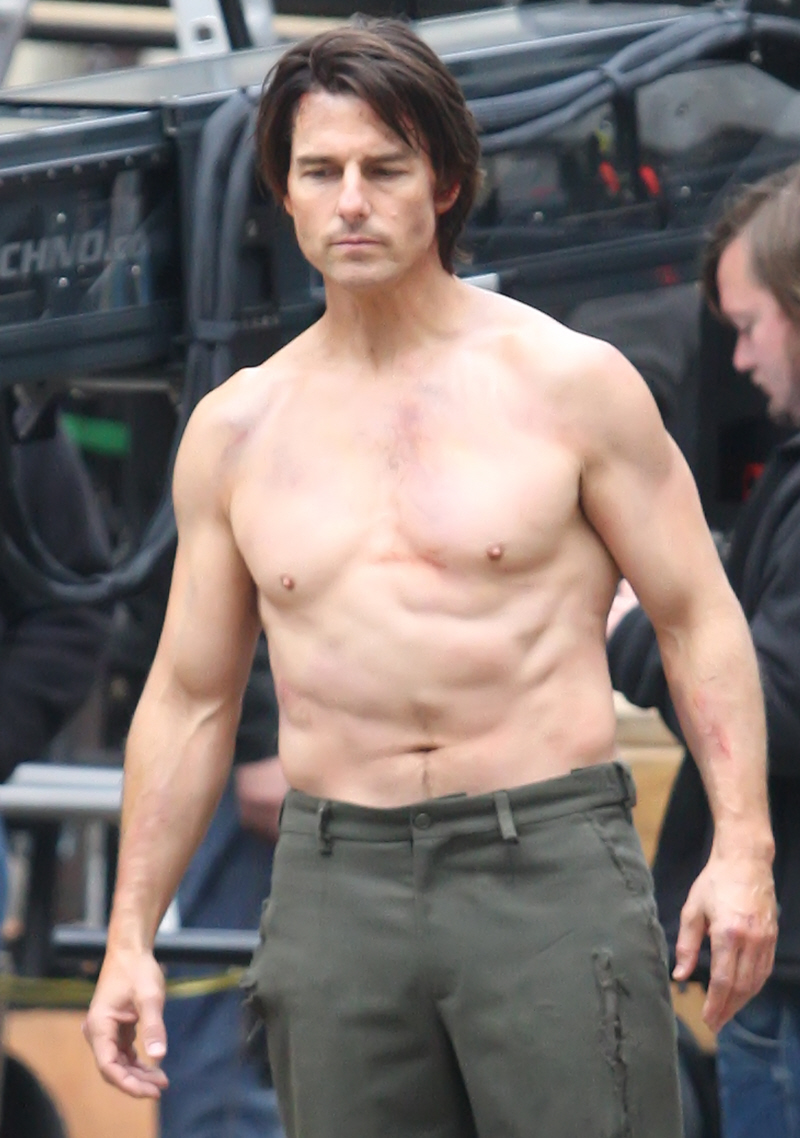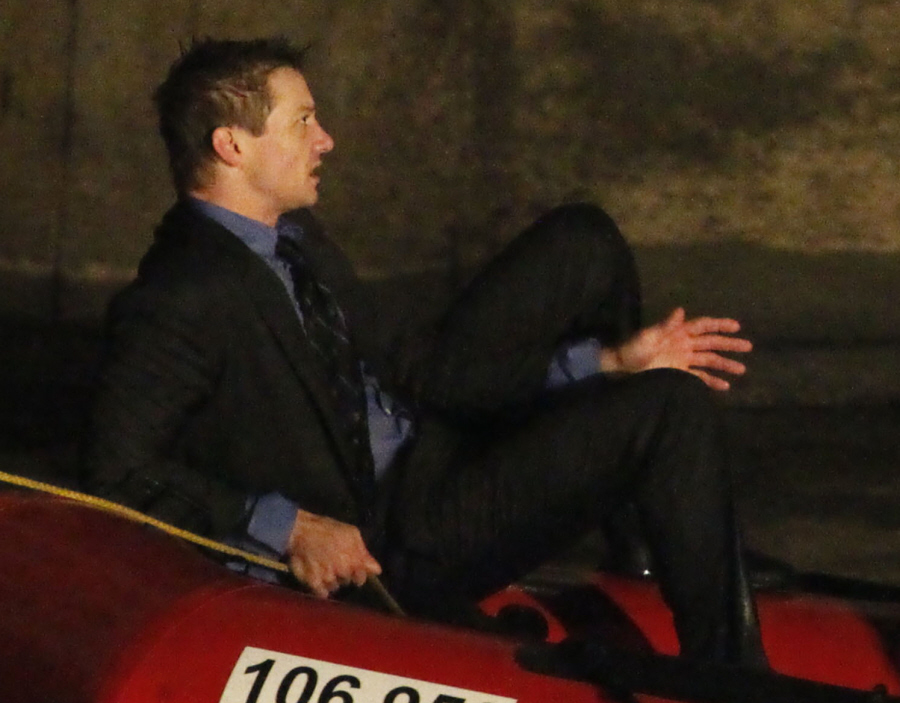 Photos courtesy of WENN.