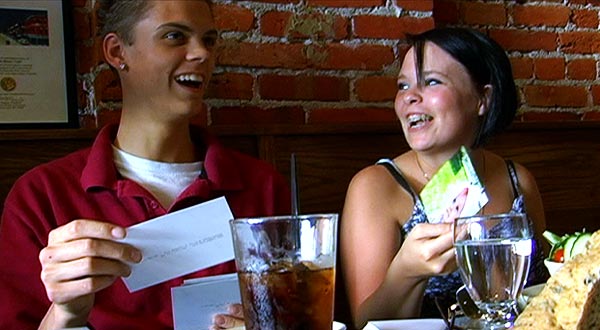 Catelynn and Tyler
They're shown living with their parents on the show, working part time jobs and struggling to pay for basic necessities, but the stars of MTV's Teen Mom are not broke. Life & Style reports that they earn over $60,000 a year, which actually sounds pretty cheap of MTV considering how popular the show is. After so many of you suggested it, I've watched the first five episodes of the second season and I definitely get why so many of you watch this show. It's kind of fascinating and you feel for these girls and their babies. Now that I know how much money they make I understand how Farrah affords that nice apartment despite complaining constantly about money. It also explains how these kids are able to go out to dinner all the time. Amber and Gary especially seem broke, but it sounds like they're doing just fine.
Life & Style has learned that the stars of MTV's hit show Teen Mom are raking in the dough!

"The Teen Mom stars earn $60,000 to $65,000 per season," a series insider tells Life & Style. It's enough to provide on-again, off-again couple Amber Portwood and Gary Shirley with comfortable lives — but neither one seems to be a good saver. "Gary says he's broke," Gary's best friend, Jordan Sanchez, tells Life & Style. "The money is the only reason he's willing to do the show. You can't walk away from money like that."

It's true–in fact, Jordan tells Life & Style that Amber and Gary have already started filming the next season of Teen Mom in Tennessee. Lately, they've talked about moving to Florida, where Amber's uncle owns a business.
[From Life & Style]
Like I said I've only seen a few episodes of this show, but this really makes me question how "real" it is. They present it like a kind of documentary and the kids are constantly worried about money and cutting corners to make ends meet. It just seems so false to me if they're paid so well. Sure $60,000 isn't a huge amount of money, but it's good pay and it's not like they're living hand to mouth.
It's easy to imagine Amber and Gary wasting their money because they're just so trashy. Amber is so damn cruel and nasty and she can be hard to watch. Catelynn and Tyler, who gave up their baby for adoption, are good kids and are probably giving the money to their families. Jezebel is soliciting donations for a college fund for them and on the show it seems like they really need it. Their families look very poor. Maci comes from an upper middle class family and is very responsible, so I can see her managing her money well and continuing to work for her son's sake. Farrah is somewhat of a dimwit and was shown getting victimized by an online scam in which someone wrote her a bad check and then had her wire them money in exchange for selling her car. (Her mom is a manipulative, abusive bitch though and she's dealing with a lot.) Farrah's bank told her that her account was overdrawn for nearly the full amount she wired, so what happened to her MTV paycheck? Does MTV make the stars save that money separately?
It's good that MTV is paying these kids but then how do they justify showing them barely getting by? Are they putting the money in trust and making them live on whatever they make? I doubt it. Do only the women make $60,000 or do their partners pull in that money too? Producers have some explaining to do.
Maci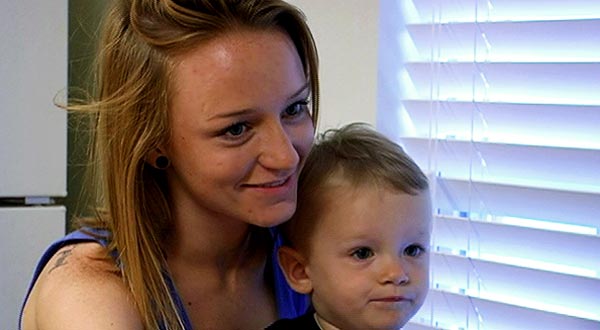 Gary and Amber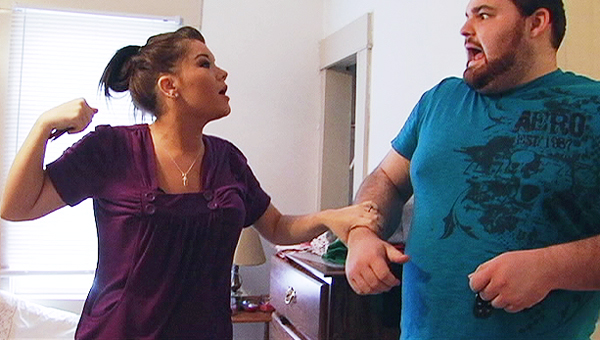 Farrah