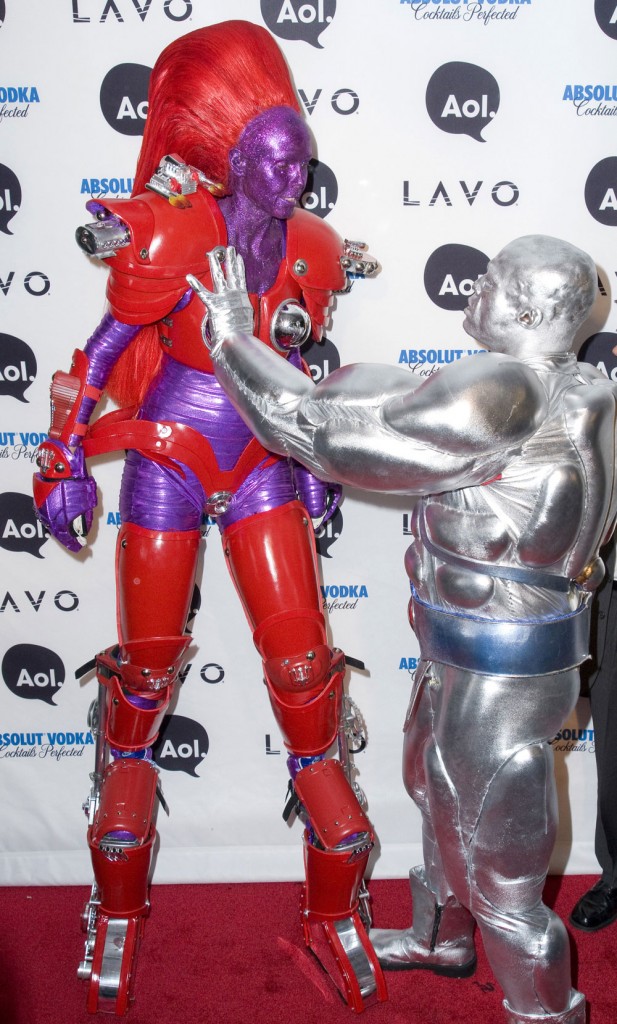 Heidi Klum really outdid herself at her annual Halloween party this year in a towering Transformer-alien hybrid outfit (I had to look that up). Honestly when I first saw red carpet footage of Heidi and Seal on tv (with the sound off) I had no idea who they were. It was only until they flashed Heidi's name across the screen that I realized I was looking at her most impressive costume yet. She even had on real-looking sharp teeth to compliment her sparkling purple skin. Seal was a buff looking silver robot who would have stolen the show if it wasn't for his wife's special effects quality getup.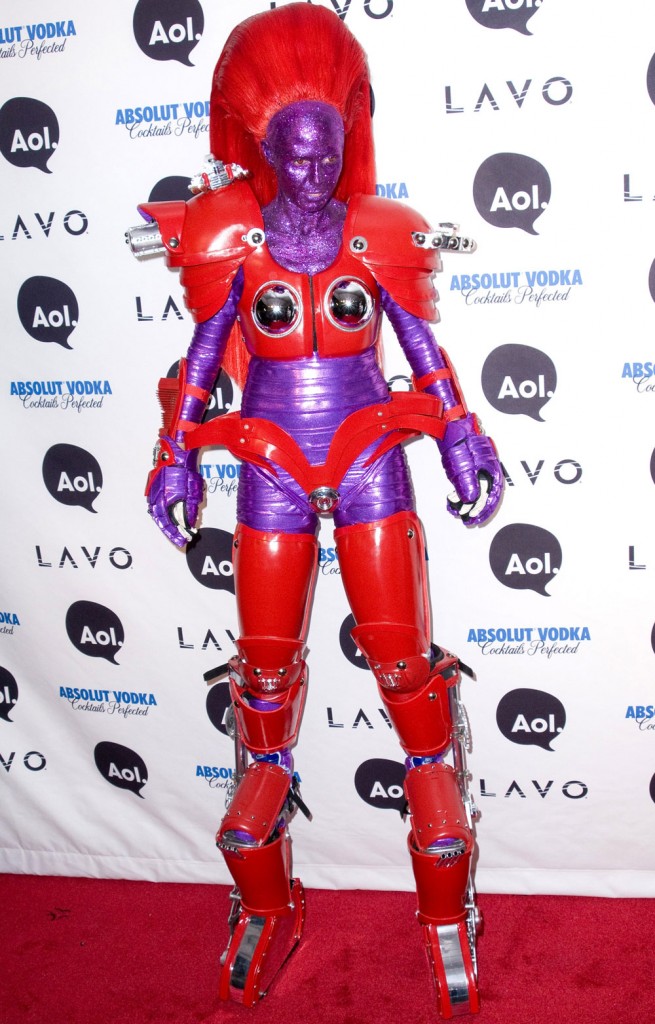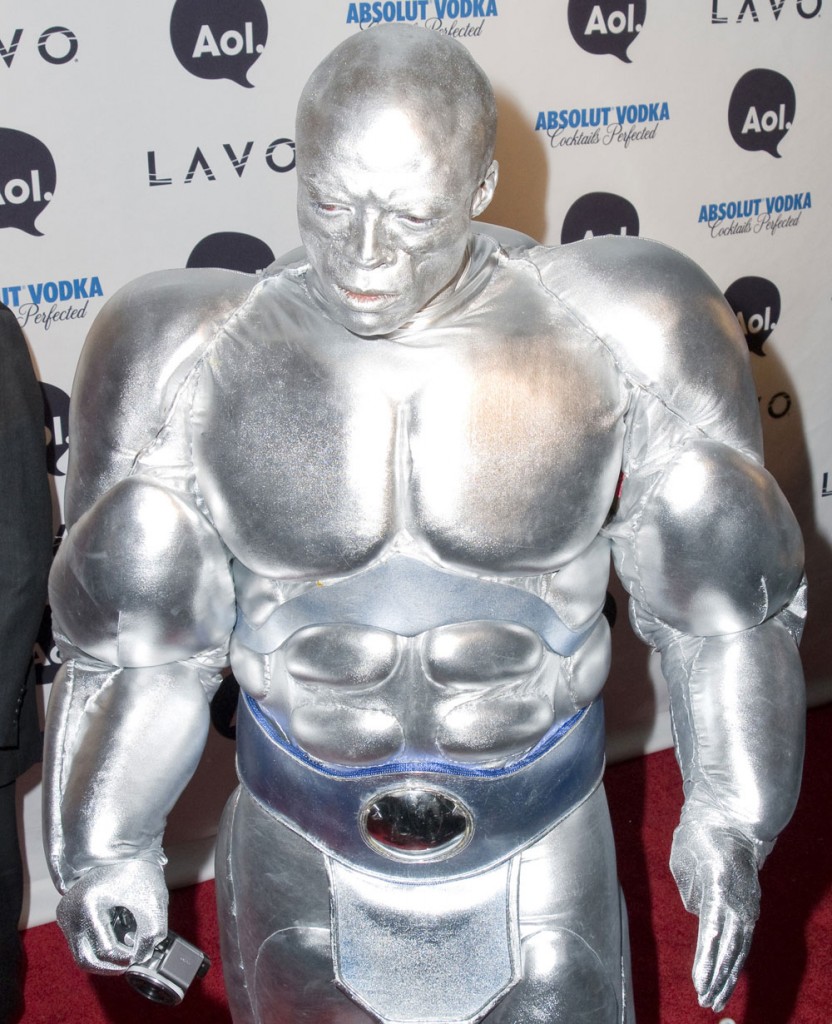 AnnaLynne McCord was the Good Witch Glinda and I have to give her credit for looking pretty without bringing out the T&A.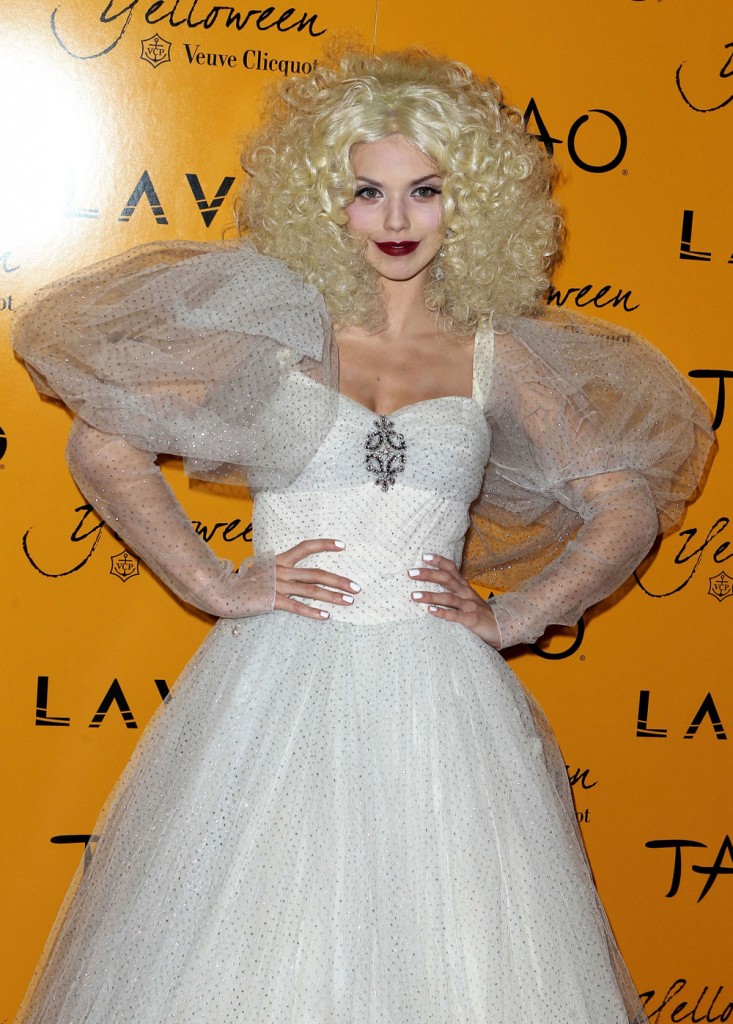 Ashanti, on the other hand, was some kind of slutty cat.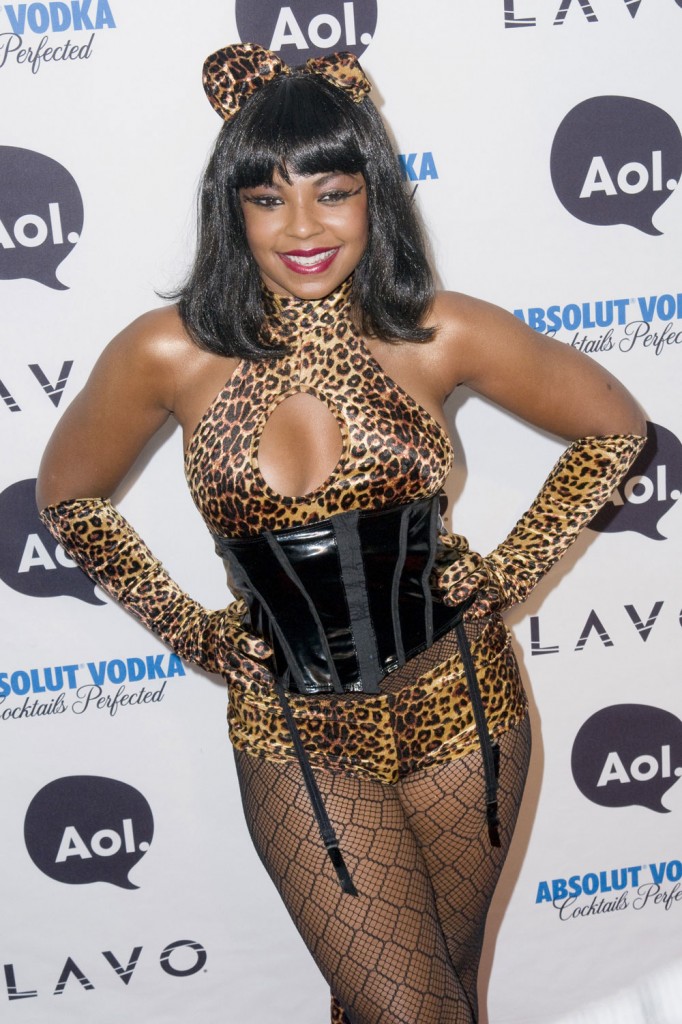 Coco and Ice T wore their best mad scientist and nurse costumes.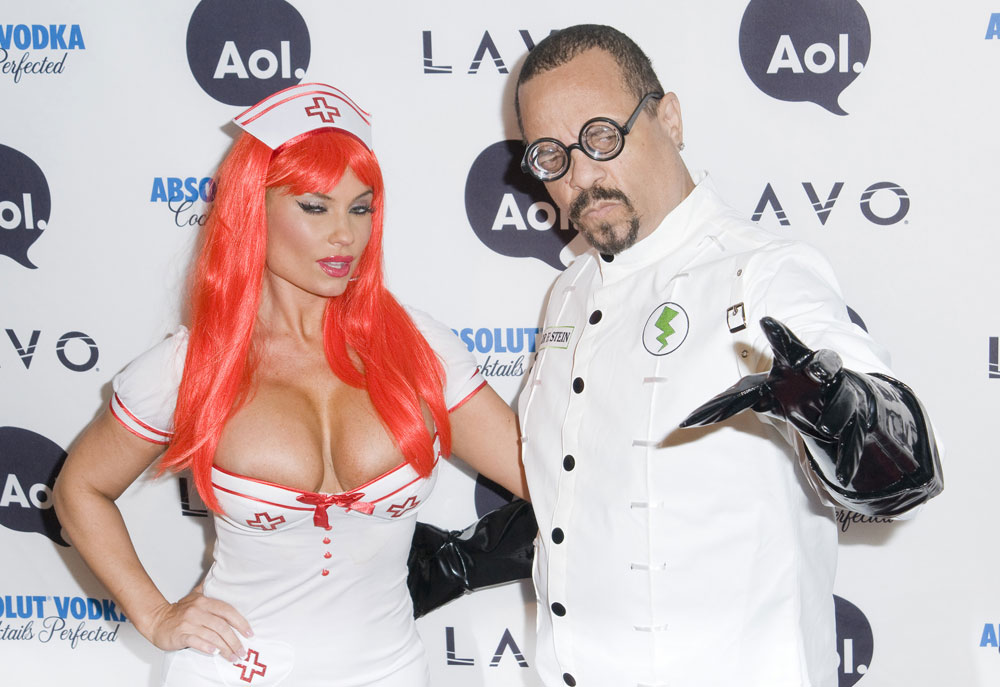 She must have had that custom made to just barely cover her nips.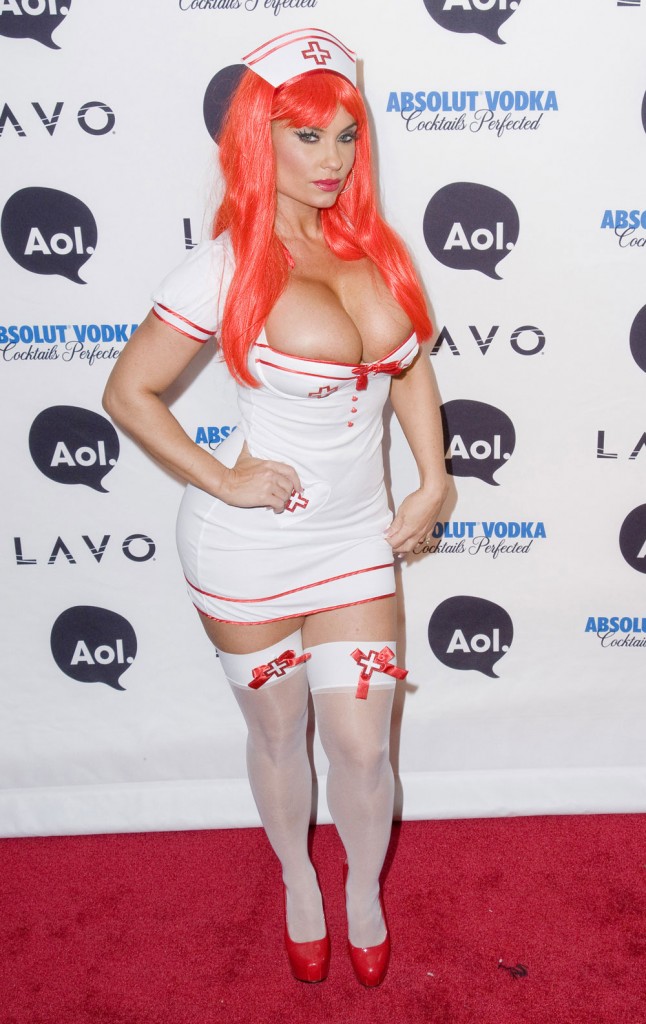 Christian Siriano was a twist on the slutty maid. That's funny and he probably made it himself.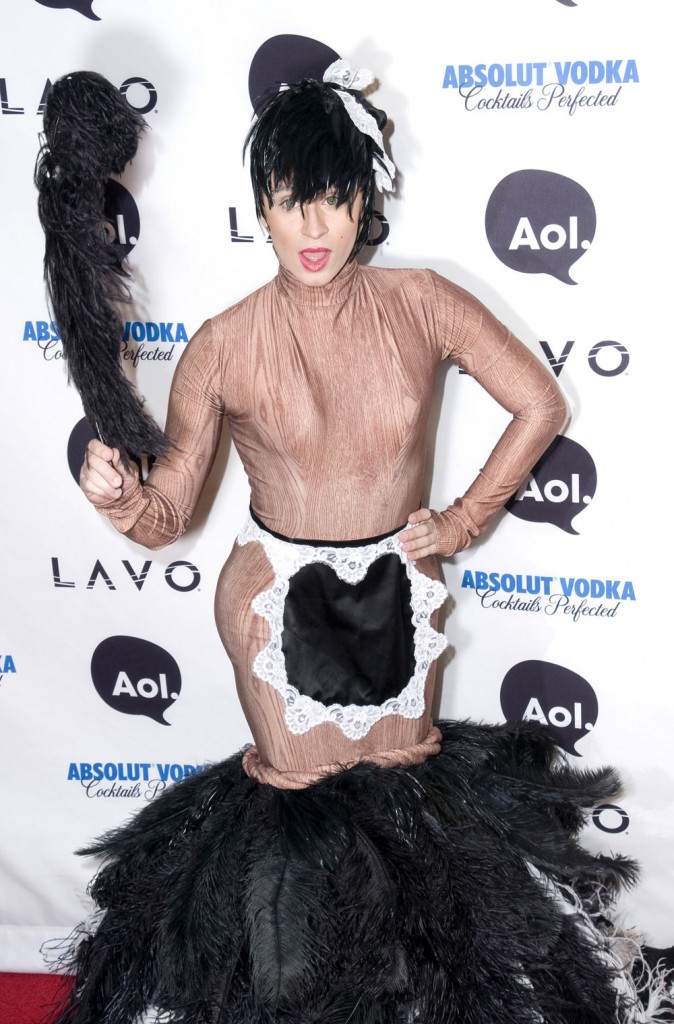 Give me a break, Kim Kardashian. At least it's better than her costume last year.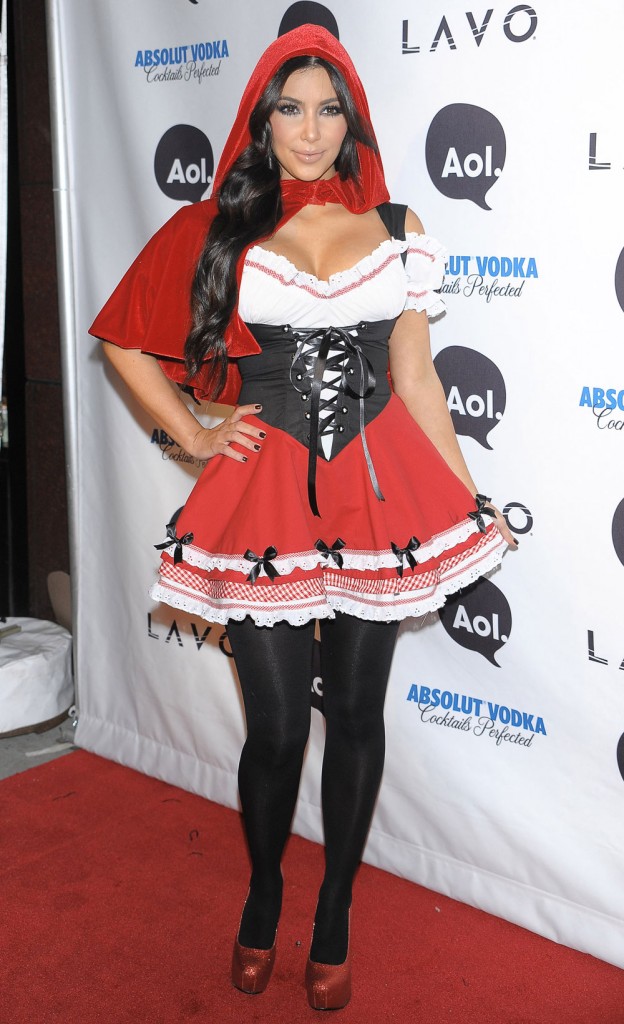 Kendra Wilkinson was a sexy mobster I guess.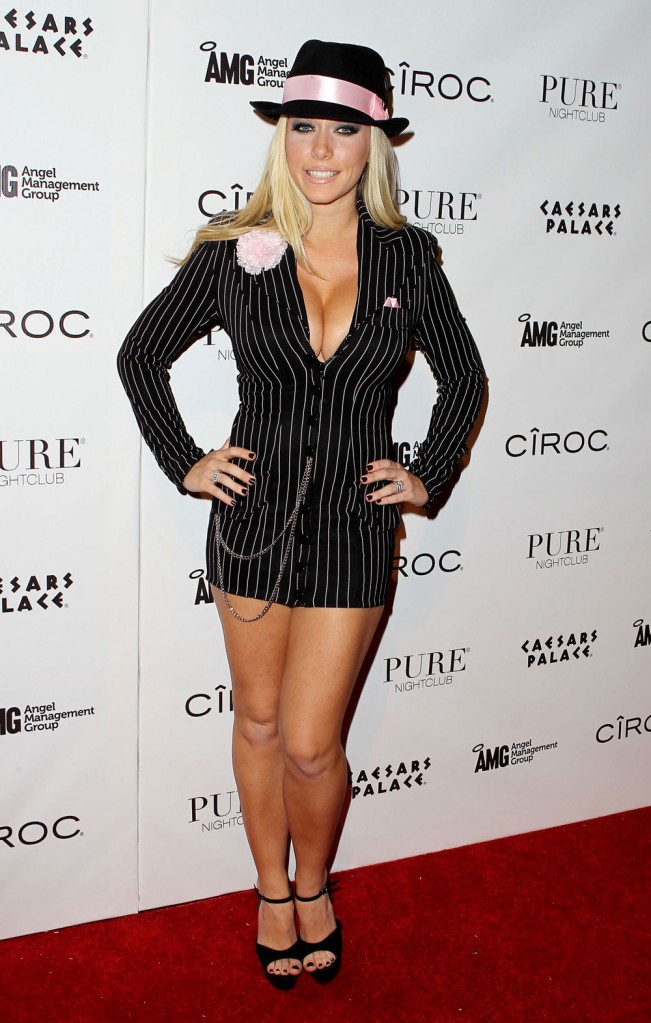 This British celebrity Sophie Ellis Bextor is barely on my radar, but props to her for this excellent Carrie costume.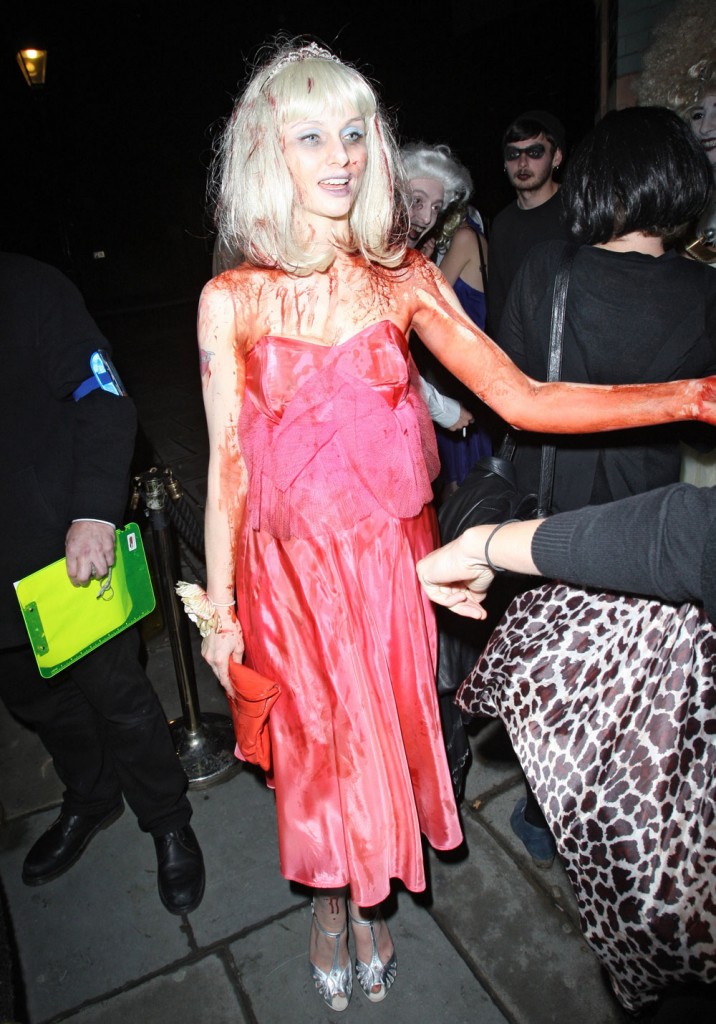 Ciara went to her birthday party as Storm from X Men.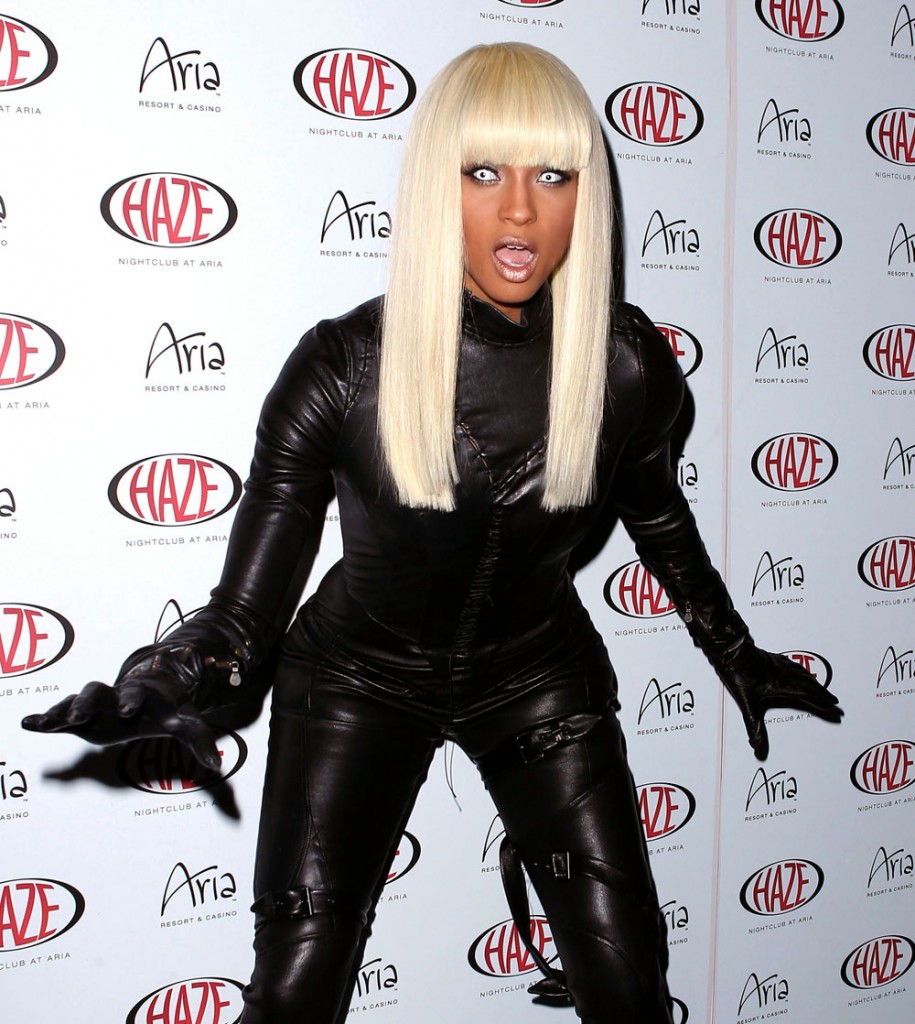 Alyson Hannigan, Alexis Denisof and their daughter Satyana went as Raggedy Anne, a sock monkey and a toy soldier. Cute! Here's a link to their costumes from last year.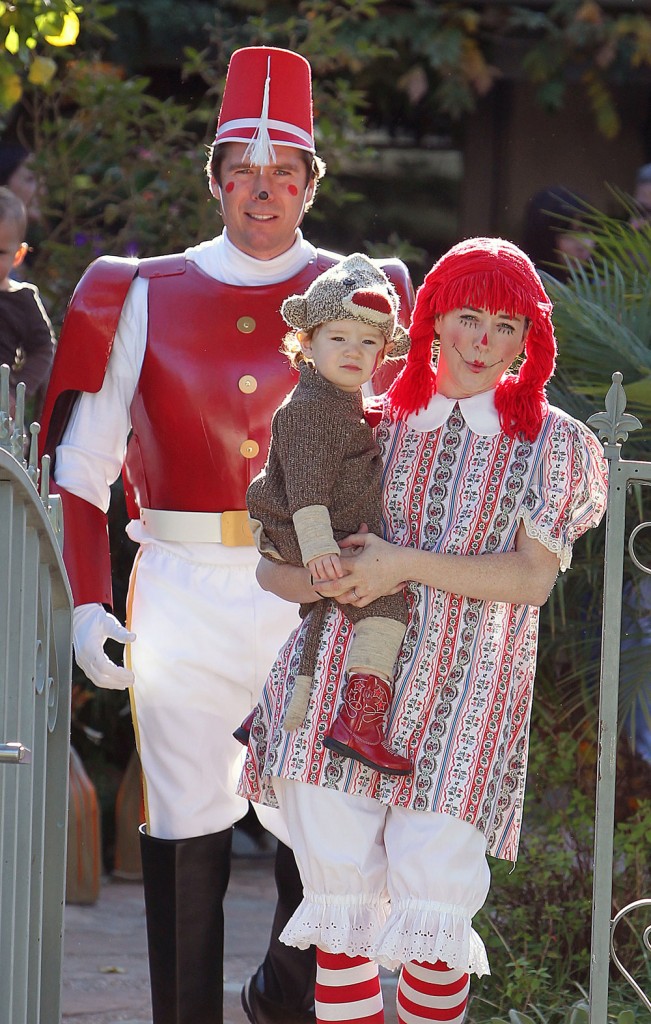 Kate Beckinsale and Len Wiseman were Frankenstein and his bride while their daughter Lily, 11, was a cute flapper candy seller. Fabulous!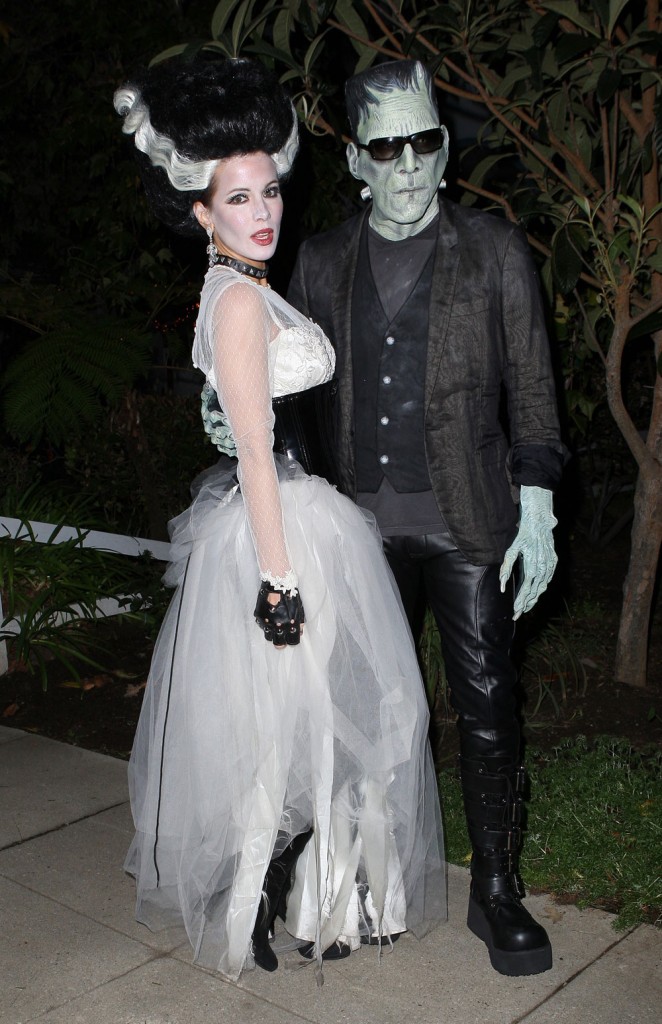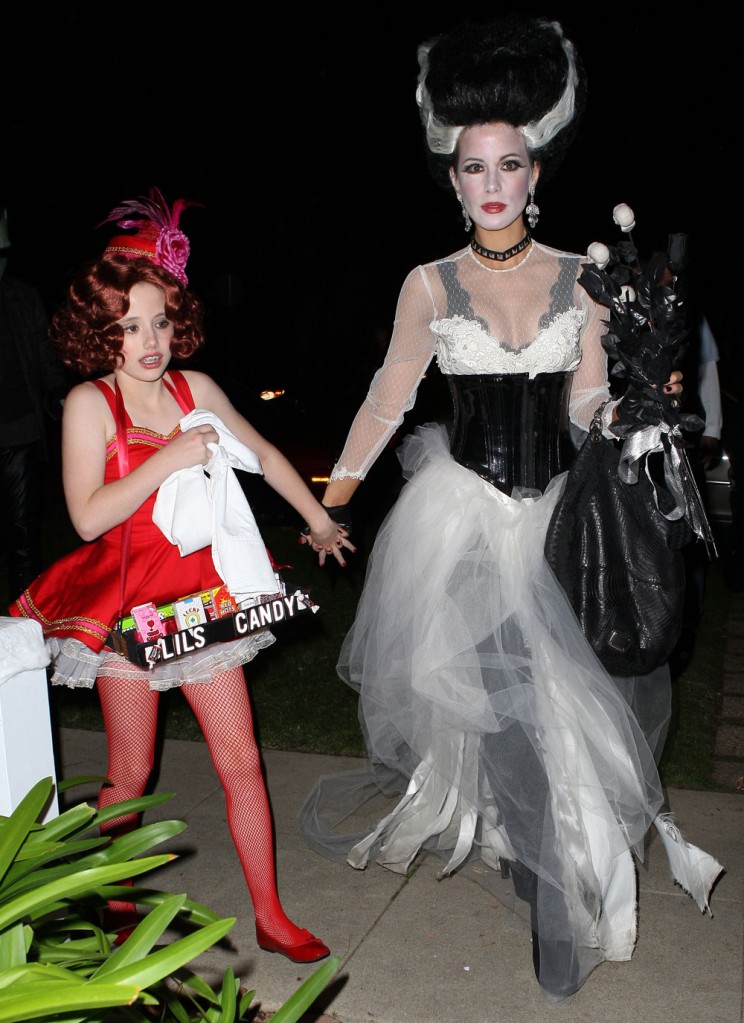 Kimora Lee Simmons and her daughters. These costumes look last minute but they're cute.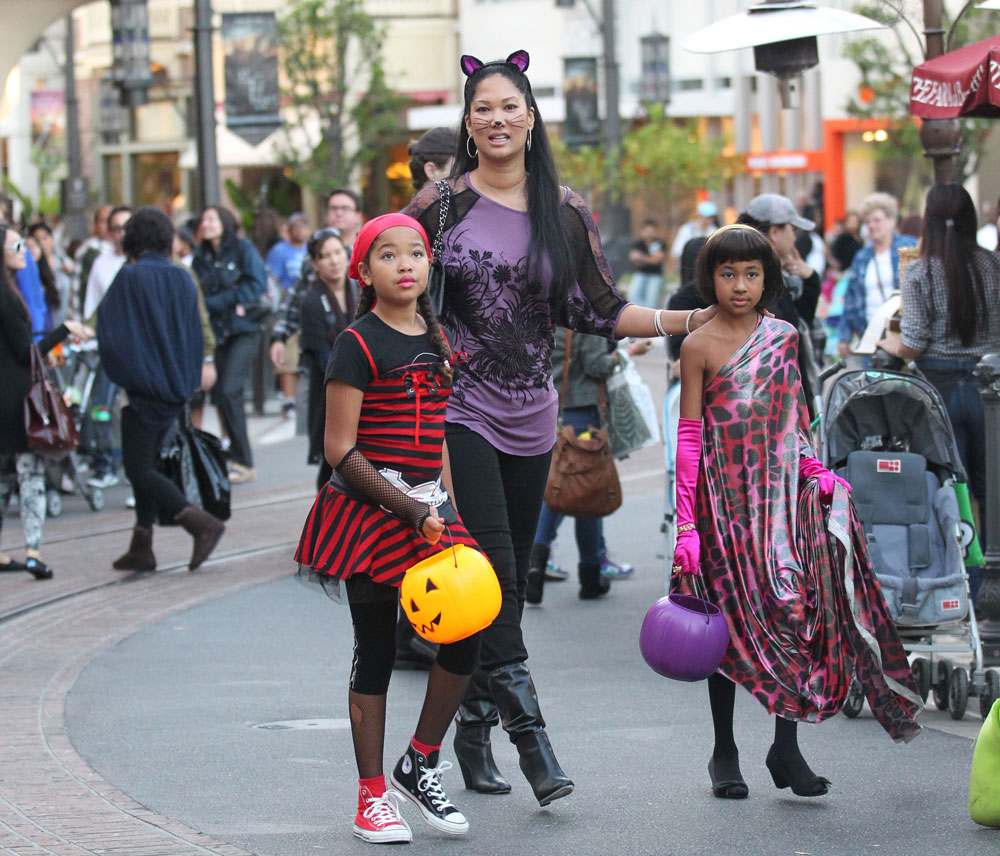 Lisa Rinna and Harry Hamlin were Lucy and Desi!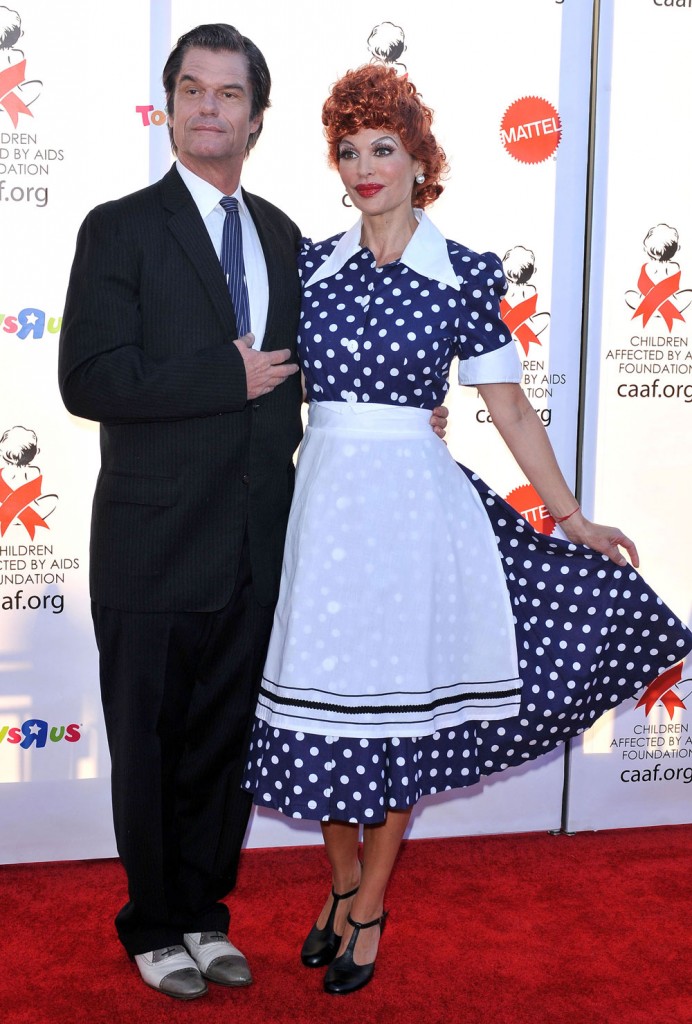 Tori Spelling, Dean McDermott, and their kids Liam and Stella.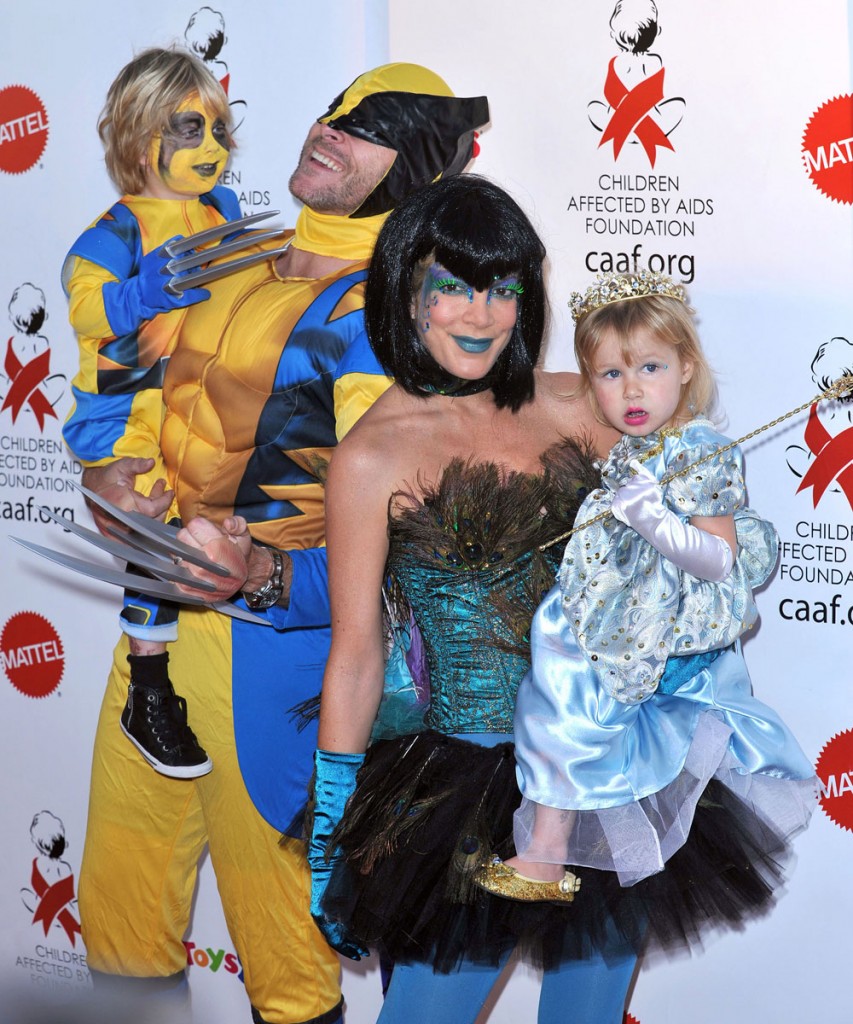 David Charvet, Brooke Burke and daughter Heaven were Batman and Cat Woman/girl. I wonder if they got a deal on those costumes.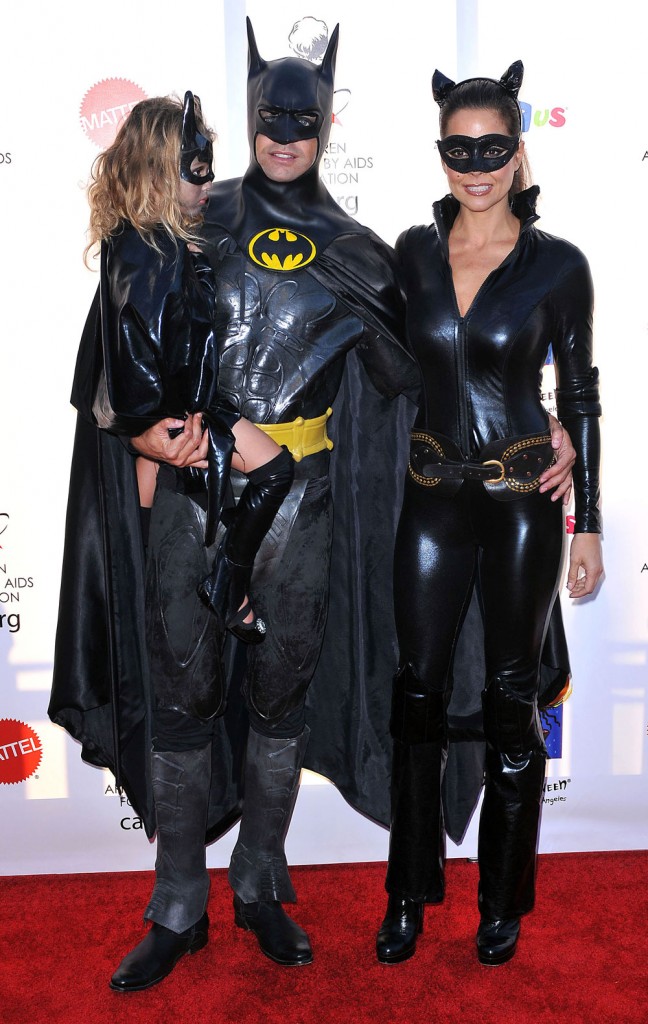 Liv Tyler and son Milo. I love her!

Amanda Seyfried was a dog. I like it and find it refreshing that she's not wearing a sexy costume.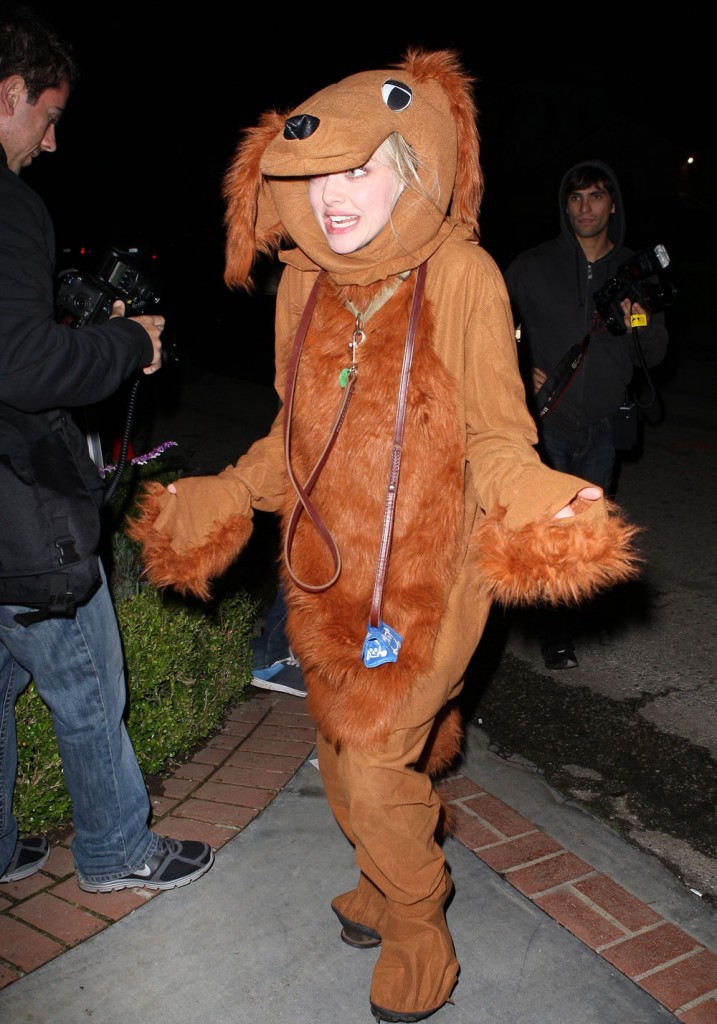 Eva Larue was a corpse bride and her daughter Kaya was a skeleton.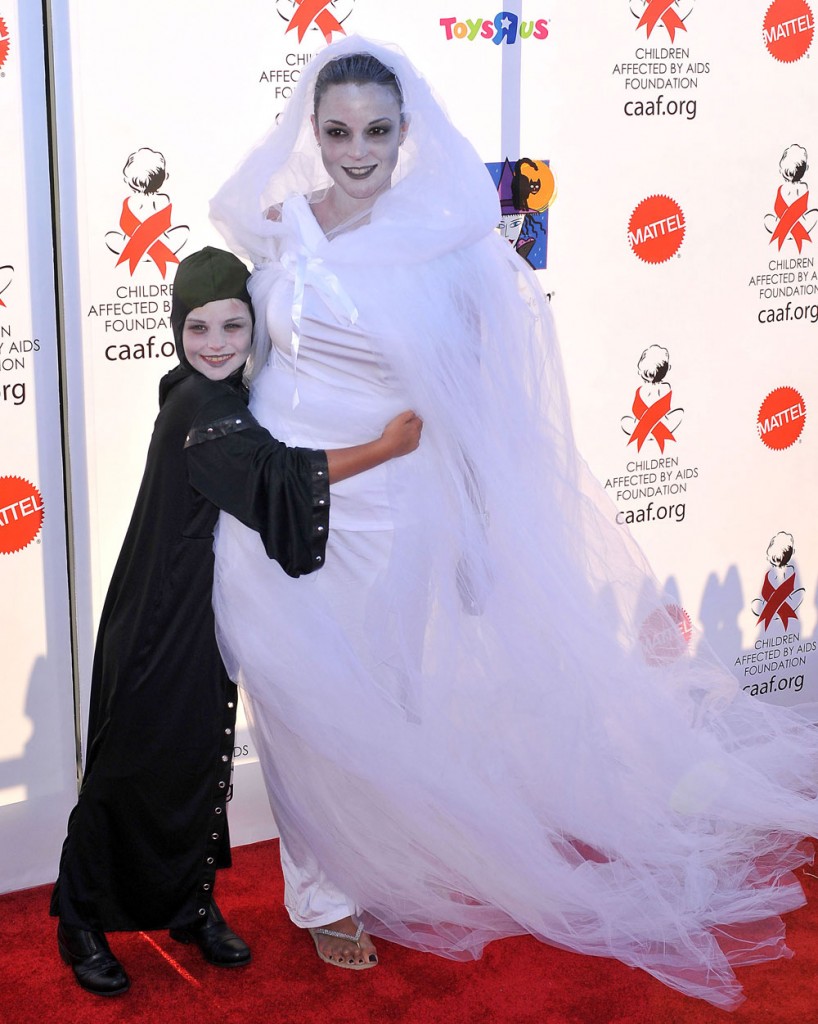 Busy Phillips and her fairy daughter, Birdie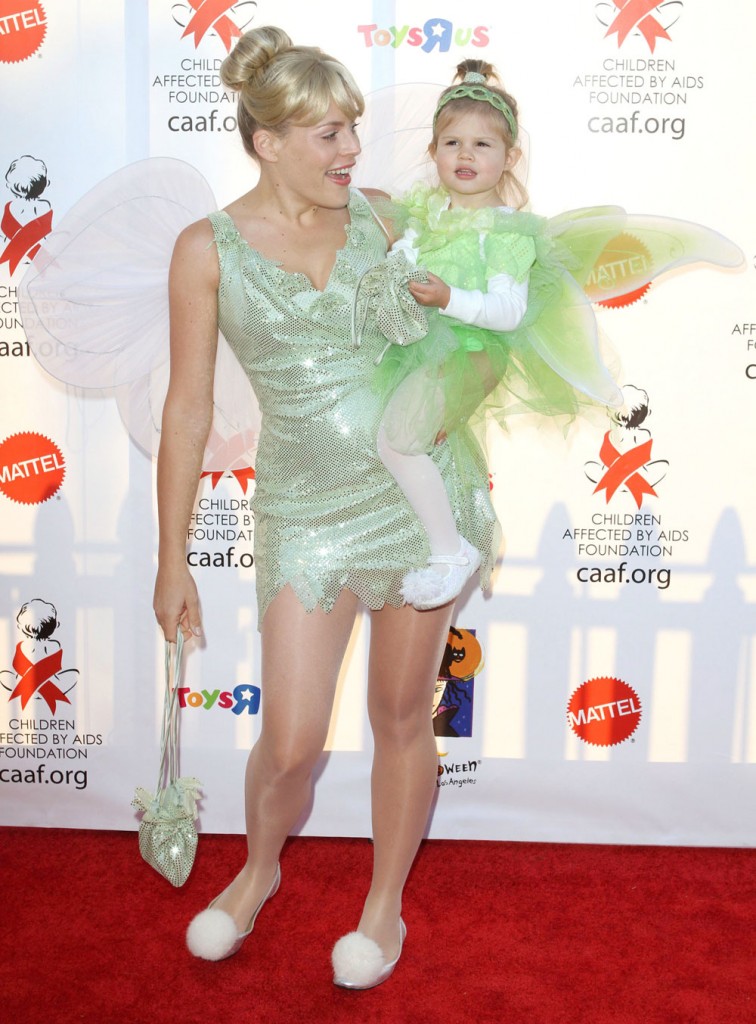 Pregnant Melissa Rycroft was Snooki and her husband Tye Strickland was Pauly D.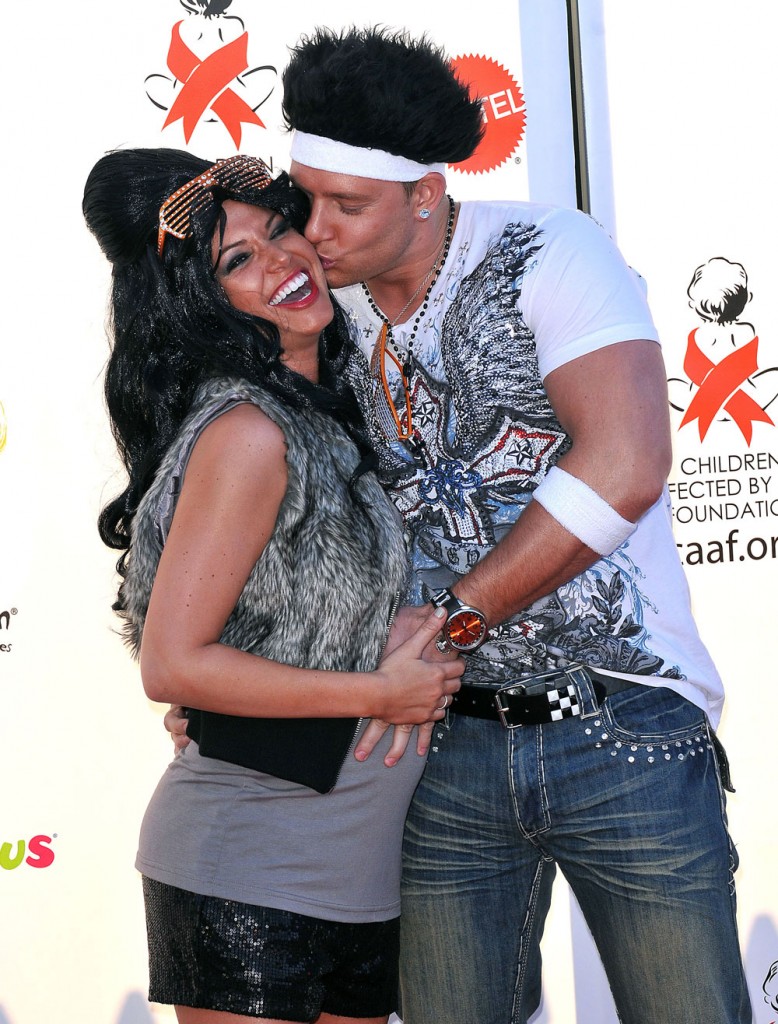 And Snooki herself was the pickle queen. Let's end on Snooki, she's like a bad hangover the next morning.