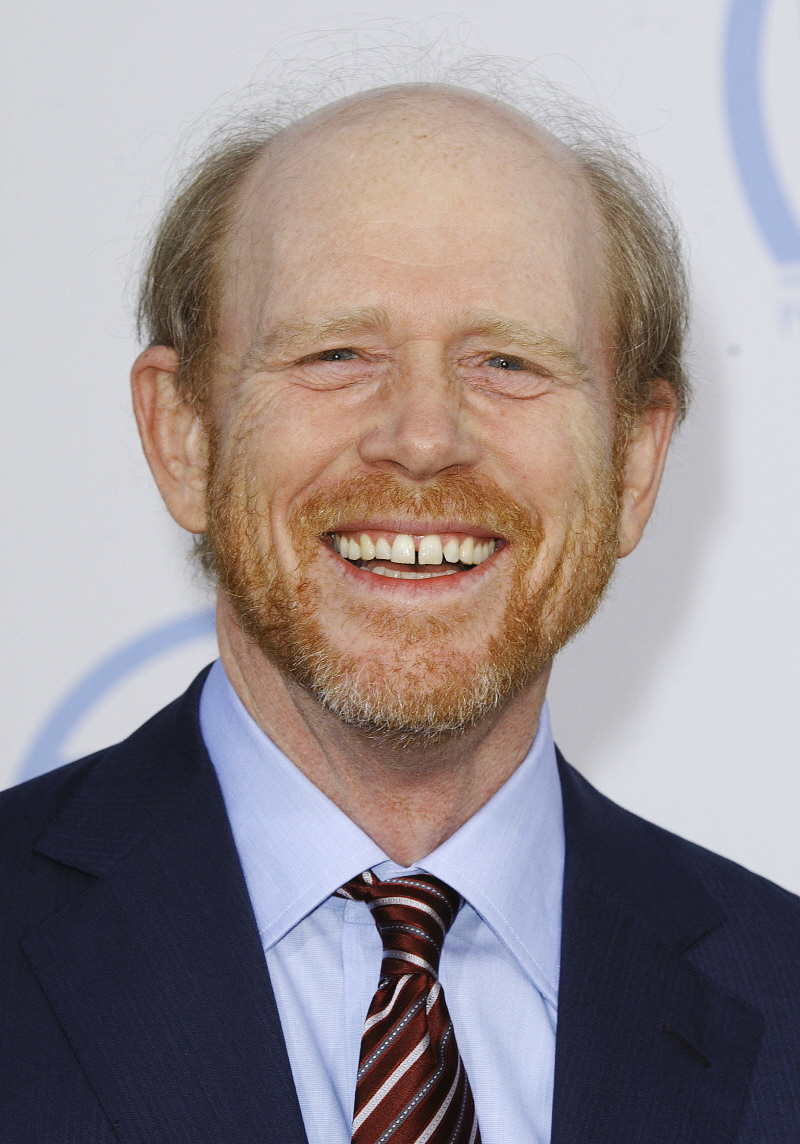 Ron Howard is an Oscar-winning director of such movies as A Beautiful Mind, Apollo 13, Frost/Nixon, Splash, and The DaVinci Code. He's one of the most successful directors and producers working today, and he pretty much has his pick of any script and actor he wants. So many questioned Howard's decision to make the film The Dilemma, starring actors like Vince Vaughn and Kevin James. My problem with the film – as I noted when I covered the trailer – was that it seems like there's not really any story there. Vaughn plays the best friend of Kevin James, and Vaughn discovers that Kevin's wife is cheating on him. Does Vince tell his friend? That's it. That's the premise. The rest of the film is just poop jokes and people calling each other "gay".
It was the "it's gay" jokes ("jokes") that upset people. Those "jokes" are featured prominently in the trailer, and though gay-advocacy groups protested the "humor," those jokes have not been edited out of the final film, it seems (although they were taken out of the trailer). Vince Vaughn already defended himself and his usage of the "saying something is gay is funny, because being gay is something that should be mocked" premise. Note: as I said before, what I find even more offensive than the "it's so gay" premise is just the sheer hack stupidity of it all. I mean, get a screenwriter who can write a funny script without falling into a "let's mock an inanimate object as gay" crutch.
In any case, immediately following Vince Vaughn's "this rebuttal is so gay" there wasn't much of anything. Now, for some reason, Ron Howard is defending leaving in the gay jokes in an open letter to the Los Angeles Times' Patrick Goldstein:
Patrick-

I've been reading your posts about THE DILEMMA with a lot of interest. In the couple of weeks since you started covering the debate over our joke, it seems a larger conversation made up of many questions about all sorts of freedoms of expression has broken out: When's it okay to walk off of a talk show if you disagree with the guest? Who is appropriate to cast in a movie and who gets to decide that? Should news people be held to a different standard in what they say? How risqué can a photo shoot be for a men's magazine promoting an all-audience show? What role does comedy play in both pointing out differences and unifying us through laughter?

They're all good questions and I'm certainly not the person who has definitive answers to all of them. The debate about what is appropriate in films and advertising has been going on since well before I started in the business — which is to say a very long time — and will never have a conclusion. But I do have some answers to the five questions you put forth in your post. I suppose you're right that since our movie about two friends trying to do right for each other has been caught up in this larger debate, I'll have to face these questions as we start to promote THE DILEMMA. I figured I'd address your questions here and maybe answer them once and not from, as you said, "every reporter with a
functioning brain." So here we go.

So why was the joke in the movie? Our lead character of Ronny Valentine has a mouth that sometimes gets him into trouble and he definitely flirts with the line of what's okay to say. He tries to do what's right but sometimes falls short. Who can't relate to that? I am drawn to films that have a variety of characters with different points of view who clash, conflict and learn to live with each other. THE DILEMMA is a story full of flawed characters whose lives are complicated by the things they say to and hide from each other. Ronny is far from perfect and he does and says some outrageous things along the way.

Was it in the script or was it a Vince Vaughn ad lib? Vince is a brilliant improvisational actor, but in this case It was always in the script. THE DILEMMA is a comedy for grown-ups, not kids. It's true that the moment took on extra significance in light of some events that surrounded the release of the trailer and the studio made the decision to remove it from advertising, which I think was appropriate. I believe in sensitivity but not censorship.

I feel that our film is taking additional heat as an emblem for many movies and TV shows that preceded it that have even more provocative characterizations and language. It is a slight moment in THE DILEMMA meant to demonstrate an aspect of our lead character's personality, and we never expected it to represent our intentions or the point of view of the movie or those of us who made it.

Did you think it wasn't offensive? I don't strip my films of everything that I might personally find inappropriate. Comedy or drama, I'm always trying to make choices that stir the audience in all kinds of ways. This Ronny Valentine character can be offensive and inappropriate at times and those traits are fundamental to his personality and the way our story works. Will comedy be neutered if everyone gets to complain about every potentially offensive joke in every comedy that's made? Anybody can complain about anything in our country. It's what I love about this place. I defend the right for some people to express offense at a joke as strongly as I do the right for that joke to be in a film. But if storytellers, comedians, actors and artists are strong armed into making creative changes, it will endanger comedy as both entertainment and a provoker of thought.

And what do you have against electric cars anyway? Nothing! We have a couple of them in our family including the one I primarily and happily drive. Guess what that makes me in the eyes of our lead character? But then again, I don't agree with everything Ronny Valentine says and does in this comedy any more than Vince Vaughn, the screenwriter or any member of the audience should for that matter.
[From The Los Angeles Times]
Okay, to reiterate two points of Howard's: this film "is a comedy for grown-ups, not kids." Sure. Because you can always tell the quality of an adult comedy by how much time is given to the poop jokes. The film hasn't been rated yet, but my guess is that the push will be for a "PG-13" rating, as opposed to a more Judd Apatow-esque "Hard R" rating for language. I think Ron Howard was trying to make an adult comedy (like Judd Apatow makes) but within a more family-friendly vibe, as Howard has done so many times throughout his history as a director. So, is this really an "adult" comedy? Or was Howard just trying to hack out and tap into the same audience of teenagers and 20-somethings that love Apptow's comedies?
Second point: "This Ronny Valentine character can be offensive and inappropriate at times and those traits are fundamental to his personality and the way our story works." Sure, I'll buy that one more than I would buy the "adult movie" argument. And I think Ron Howard is being honest – he doesn't think "Ronny Valentine" is funny, nor does he think the character is a good person, perhaps. Ron Howard is patronizing us, maybe? Because he thinks we will think it's funny, because we're so dumb and we enjoy hearing about cars being gay? That brings me back to the larger point: Ron Howard was trying to make a dirty, offensive, not politically correct film, but he pussed out. Instead of being bold, it just became hackneyed (operative word: HACK) and stupid.
Last point: for those who make the "first amendment" argument – look, I'm not saying "censorship is totally gay, and people who censor are gaylords." I'm giving my opinion, just as Ron Howard has. This is a discussion, with opinions being bandied about all over the place. My opinion is that Vince Vaughn and whoever wrote this poop-filled screenplay are hacks. And it's also my opinion that Ron Howard should be ashamed of himself.
Here's the original "electric cars are gay" trailer: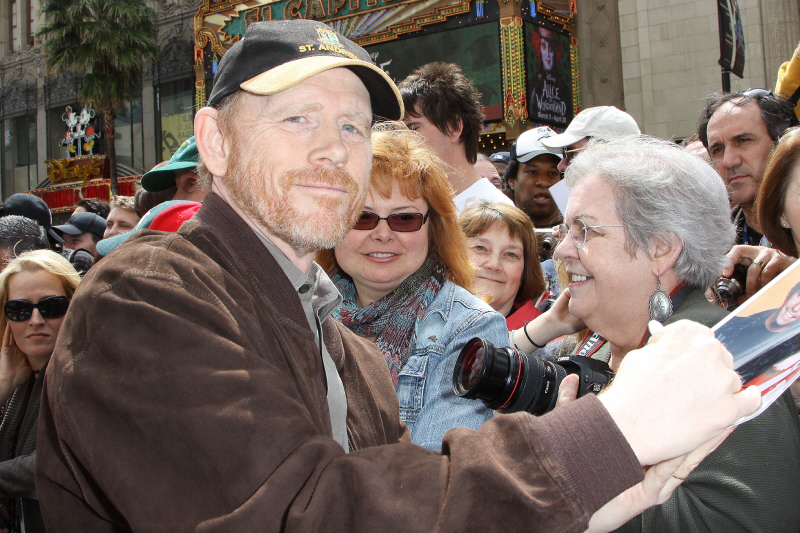 Photos courtesy of WENN.