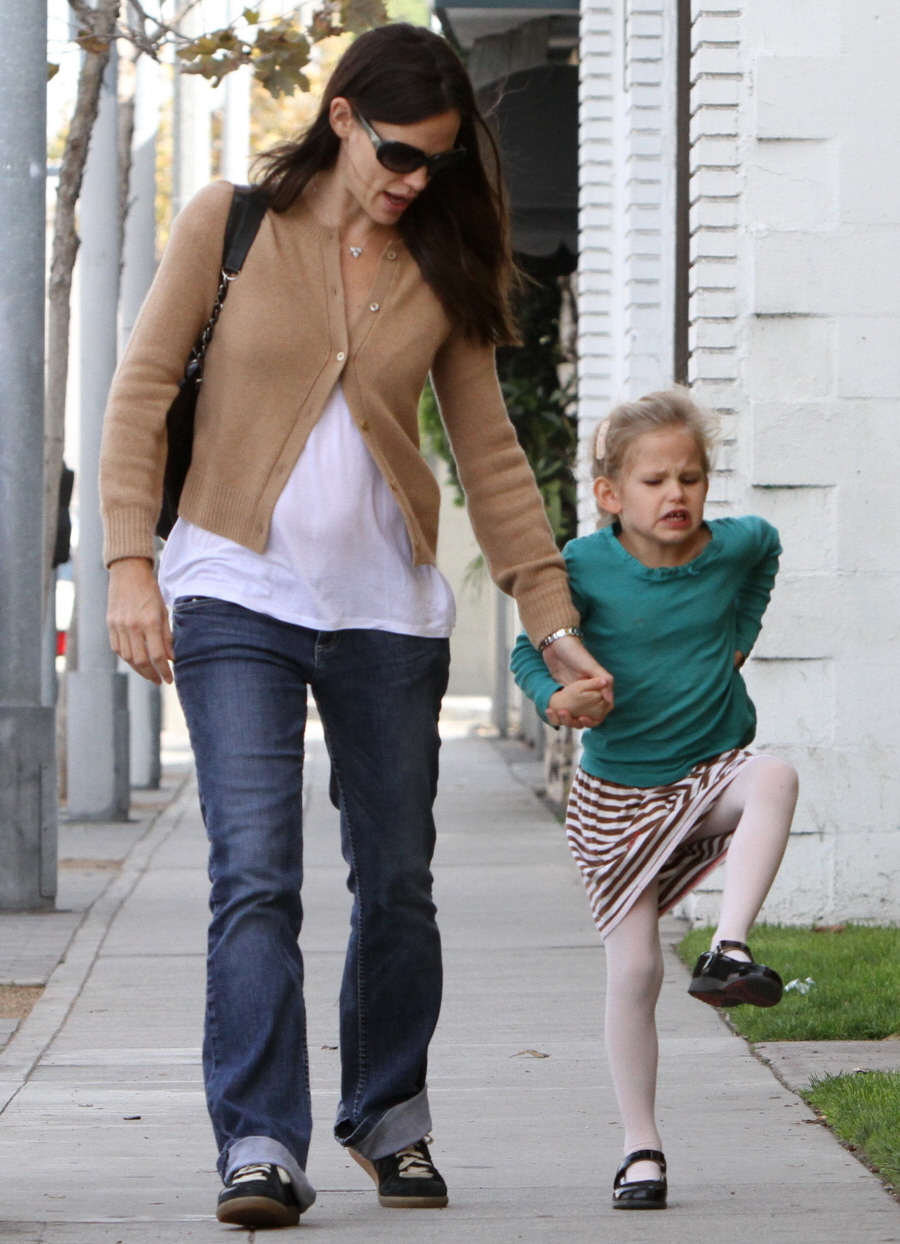 These are some new photos of Jennifer Garner and the Dimple Parade. Only this time, the dimples aren't being flashed in photo-op joy, they are having a tantrum. "Tantrum" in the word Fame Pictures uses, and their take on the situation… well, it kind of offends me. They seem to be connecting Violet's seemingly minor street tantrum (which all kids will have at some point) to the speculation about Jennifer and Ben Affleck's marriage problems:
Oscar winning actress Jennifer Garner picking up daughter Violet in Santa Monica, CA on October 29th, 2010. Dad Ben Affleck is on the set of his newest film "Oklahoma" but it looks like Jen could use his help with Violet as she's not happy about where mom's decided to take her making ugly faces and stomping her feet on the ground. Of course, maybe Jen will have to learn to deal with these things on her own as many sources say that her marriage to dad is on the rocks…
[From Fame Pictures]
Offensive, right? Granted, I think Jen and Ben's marriage is in trouble (despite their bullsh-t denials), and I think Jen does too many of these "single mother" photo-ops, but at the end of the day, she's a good mom and her kids seems shockingly normal and well-adjusted for having famous parents, and being photographed all the time. It seems unfair to take photos of Violet having a rare hissy fit and basically saying that it's all about marriage drama.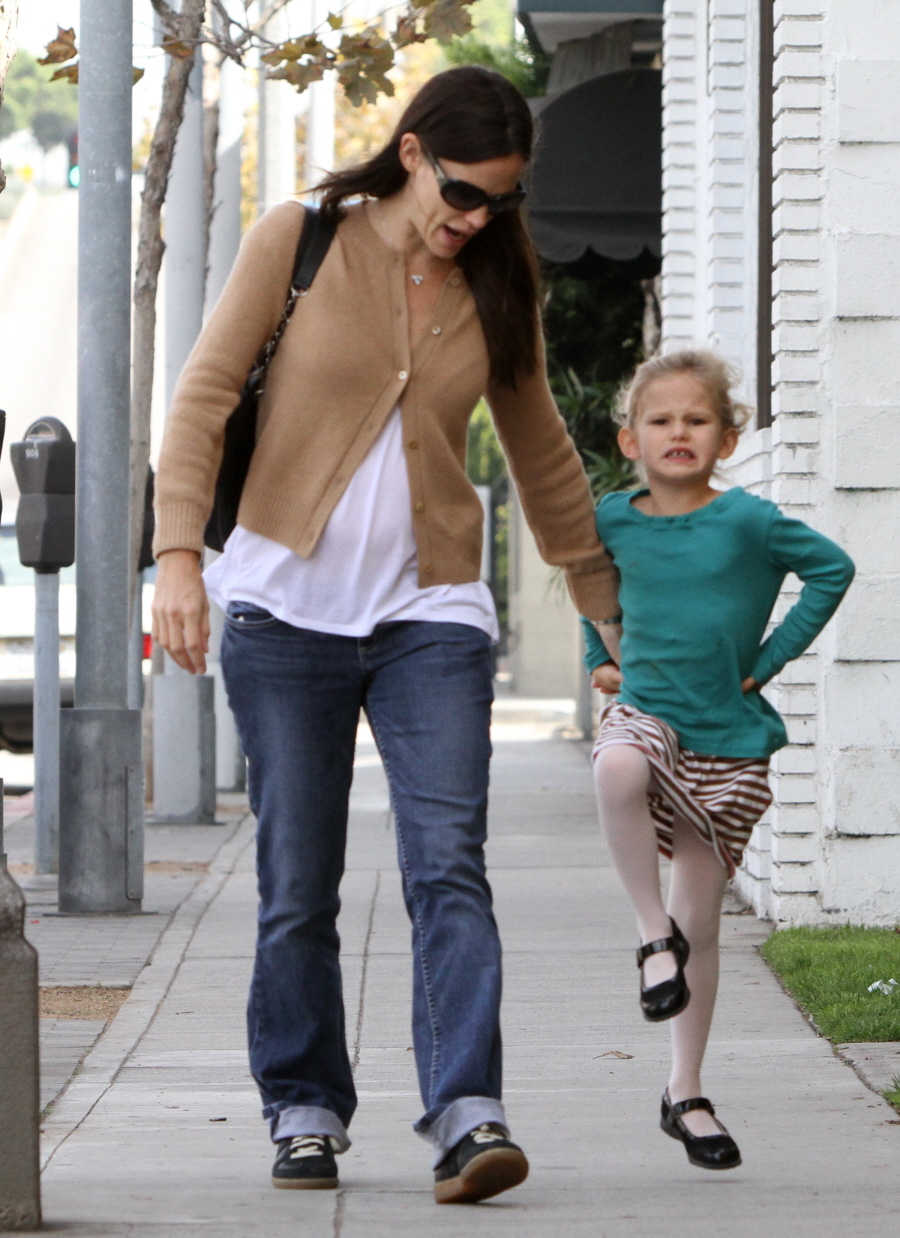 In addition to these sidewalk tantrum photos, Jennifer, Violet and Seraphina were also photographed extensively while Violet played soccer (where Jennifer flashed her butt crack), and when Violet went to a birthday party. Here are more photos: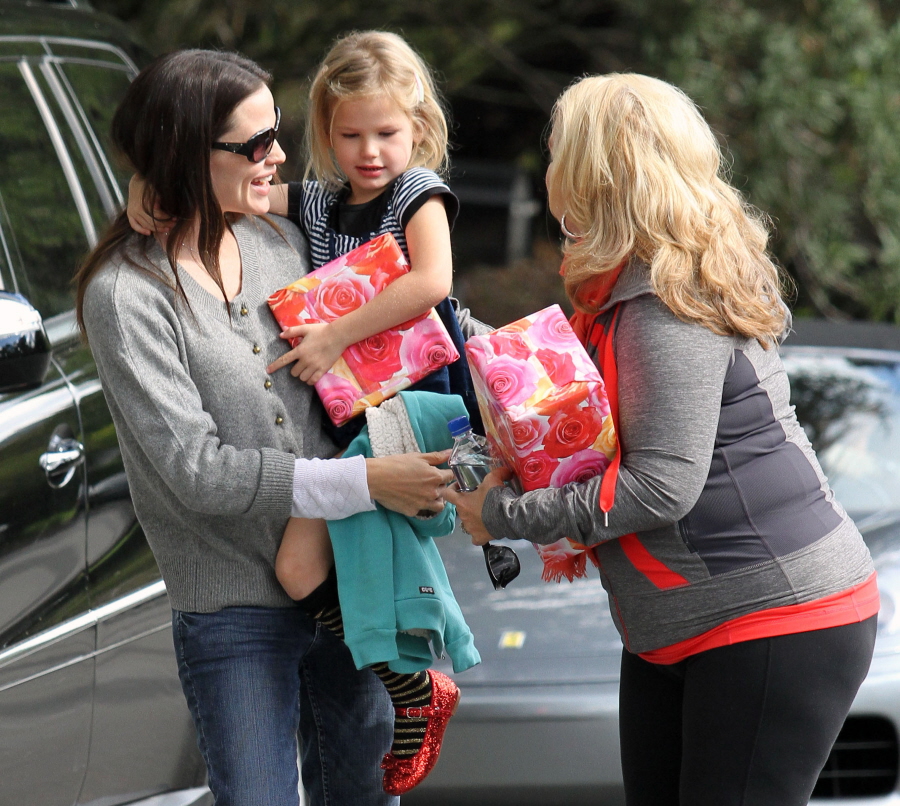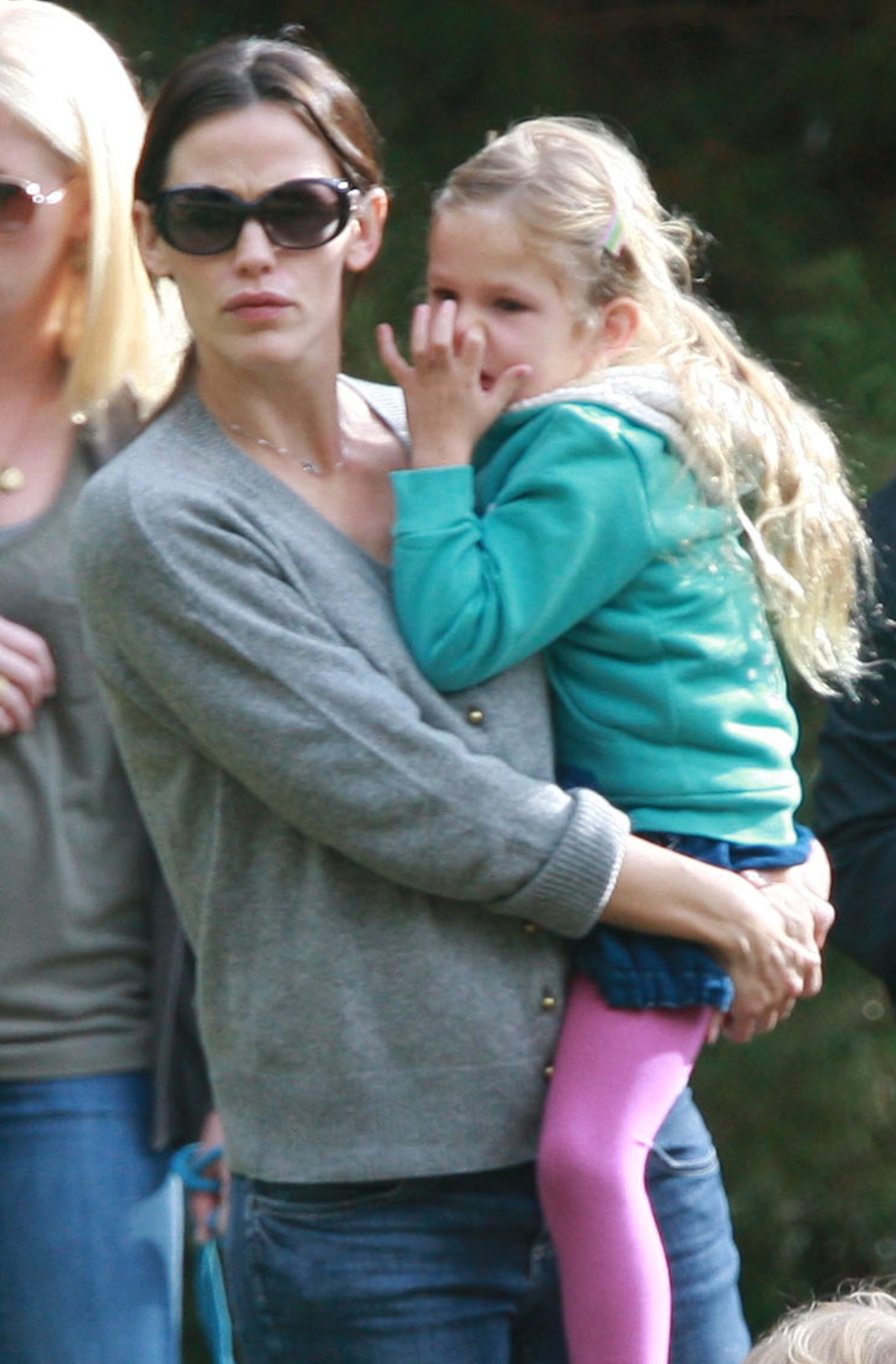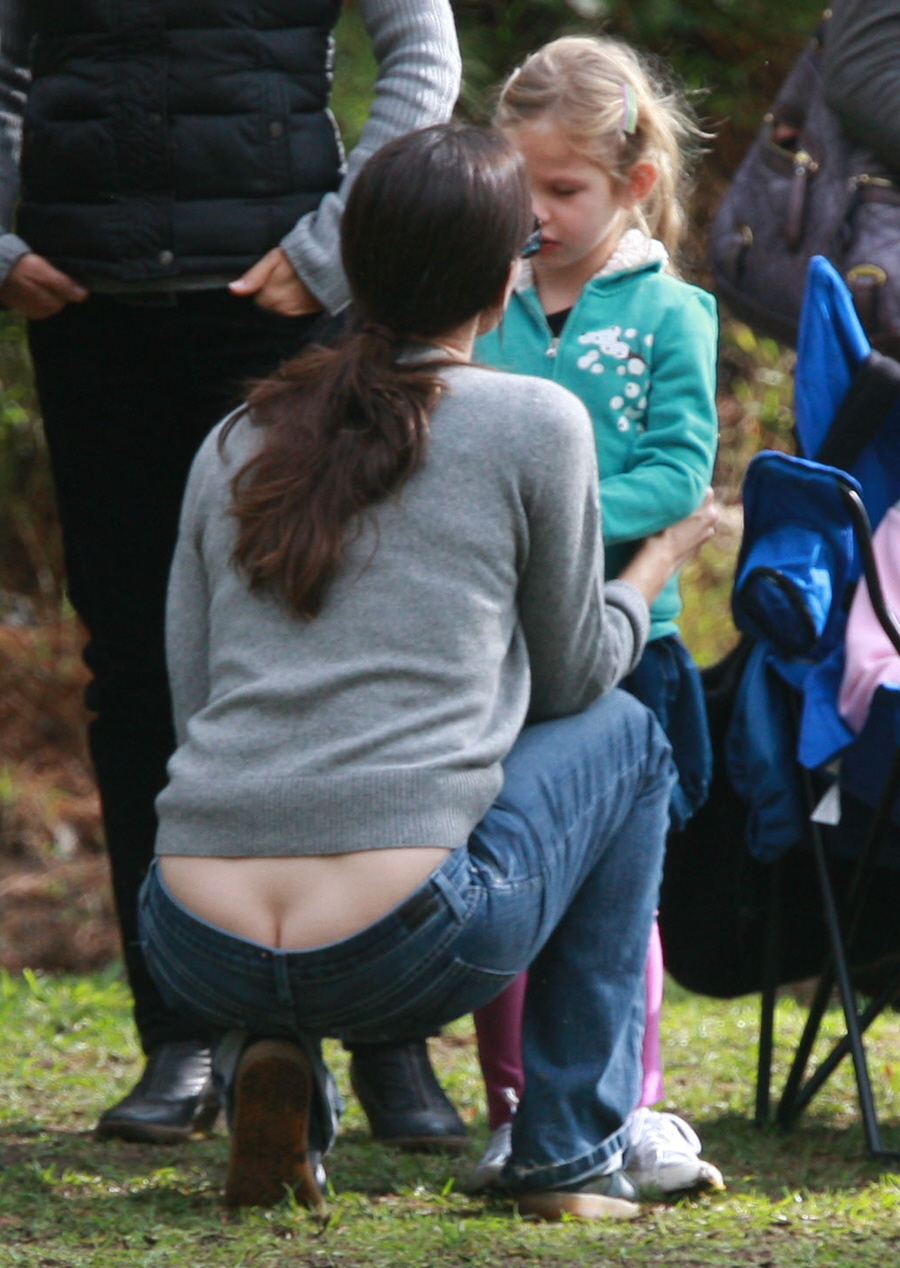 Photos courtesy of Fame.