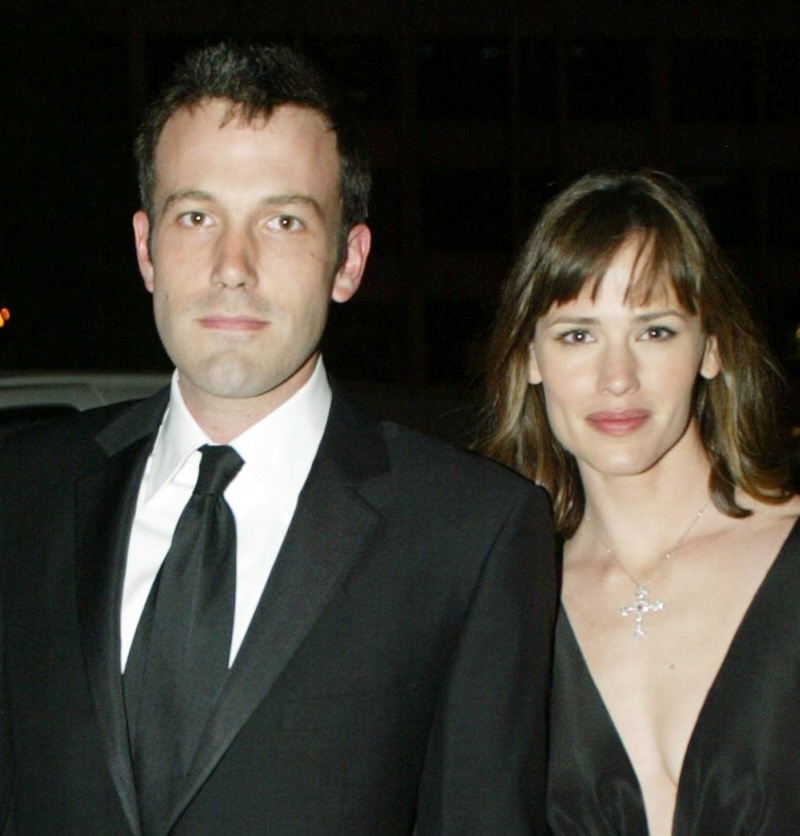 Just in time for the Blake Lively-Penn Badgley breakup confirmation, Us Weekly has a shocking report about Ben Affleck and Jennifer Garner. According to Team Affleck-Garner, everything is going fine and the marriage is not in trouble at all. This flies in the face of multiple reports about their relationship troubles, Ben's alleged infidelities, his return to gambling and drinking, et cetera.
The Afflecks certainly don't let work interfere with family time. With Ben Affleck, 38, in Oklahoma shooting a new and untitled film, Jennifer Garner, 38, and their girls make frequent visits. On the agenda? Group outings to local shops and restaurants. But the pair also relish their alone time.

"They're very much in love," an Affleck pal tells Us. Indeed, during a September 3 dinner date at Wilshire in Santa Monica, "They were looking into each other's eyes, holding hands over the table," says a fellow diner.

Adds the friend, "Things are great with them. Do they fight? Sometimes, but what couple with two jobs and two kids don't? They're in a really good place."
[From Us Weekly, print edition]
I'll buy that Jennifer Garner and the girls have "visited" the Oklahoma set, but honestly, there are photos of Jennifer Garner with the girls in LA almost every day. I look at the photo agencies every day – I know. Jennifer and the girls have been in LA for weeks, and Jennifer keeps trotting out the Dimple Parade every day. So maybe Jennifer and the girls have only visited him once? For, like, a day? In between photo ops?
But that's not the point. The point is that this is the official line from the Affleck marriage – everything is going fine, and there will be no split announcements anytime soon. Interesting…
Header: Photo courtesy of WENN.