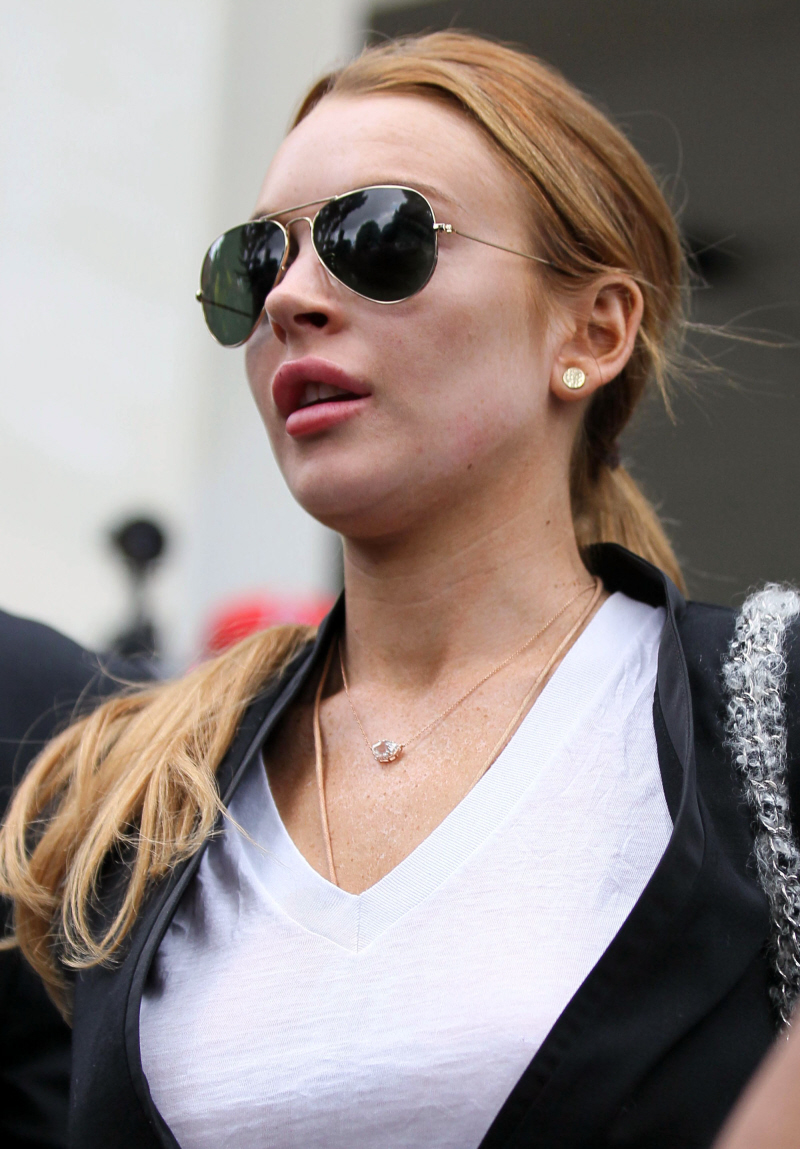 Last week, PETA sent an open letter to Lindsay Lohan offering to pay the more than $50,000 bill for Lindsay's Betty Ford Clinic rehab (her fifth rehab stay, I believe). But, like everything in life, the offer comes with a "catch". For PETA to pay Lindsay's bill, they are asking that Lindsay become a vegetarian (or a vegan). Part of the open letter states: "PETA will help pay your $50,000 bill for substance addiction treatment if you'll rid yourself of one more toxic substance: meat. As you know, a crucial part of any recovery is showing charity to others. One way to do this is to be kind to animals, the Earth, and your own body. You'll never regret it." I would have thought that Lindsay would prefer to sell her own stolen jewelry rather than take orders from PETA, but sources tell Radar that she's considering the offer seriously:
Lindsay Lohan's financial woes are no secret, and PETA offered to pay $50,000 for LiLo's stint in rehab – if she gives up meat, RadarOnline.com has exclusively learned.

A source close to the Mean Girls star, 24, tells us: "Lindsay is seriously considering the offer from PETA. There is thoughtful consideration about PETA's very generous offer. Lindsay loves animals, and looks at it as a 'win-win' since being a vegetarian is a healthier lifestyle that she is striving for."

As RadarOnline.com has previously reported, Lindsay's stint in rehab at the Betty Ford Center is going to cost upwards of $150,000. Lindsay has absolutely no source of income at the present moment.

"Lindsay is making arrangements to make payments to the Betty Ford Center to pay for her bill. Betty Ford does work with patients who have financial problems and are unable to pay the bill in full. This is a very common practice of Betty Ford. Lindsay realizes that Betty Ford is giving her an opportunity and essentially taking a chance on her, given her past track record," the source says.

Lindsay would "love it if PETA would offer to pay her entire rehab bill. However, she isn't expecting that to happen, and is just grateful for the offer PETA has made. Lindsay seems to have really grown up a lot since her last appearance in court last Friday. Lindsay isn't expecting, nor does she want a free ride, which is a very good sign for her recovery. Lindsay is taking responsibility and seems to be working the 12 steps of AA," the source added.

Lindsay must stay at Betty Ford until January 3, 2011.
[From Radar]
Always on the hustle. I read the open letter carefully, and it is clear that PETA is looking for a hard confirmation that Lindsay quit meat. There is no "trying" or "considering" the vegan lifestyle, there is only doing it for cash. Personally, I wouldn't be able to give up chicken for $50,000, but chicken is my LEGAL addiction. Maybe Lindsay's love affair with drugs isn't the same as her affection for meat.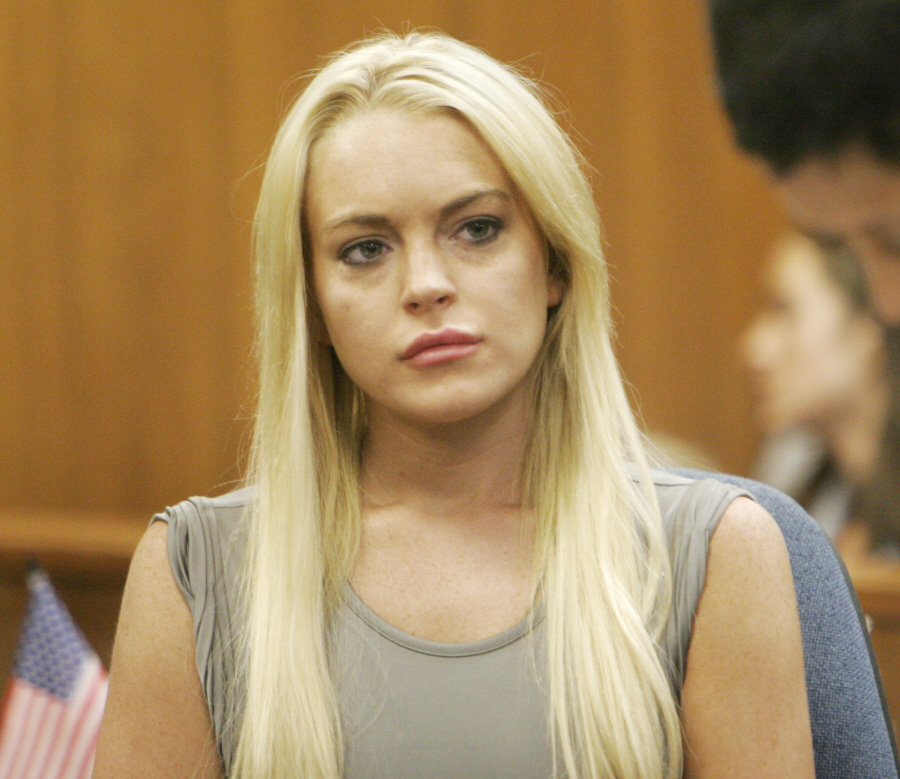 Photos courtesy of WENN.