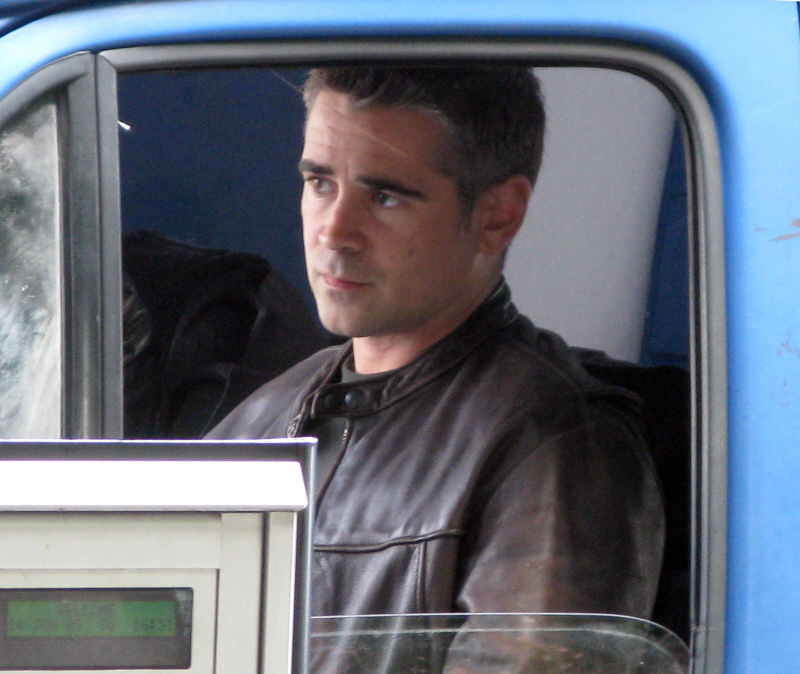 Last year, I kept seeing nice photos of Colin Farrell all dolled up in a suit, filming a new movie. The movie was/is called London Boulevard, and it also stars Keira Knightley and Ray Winstone. Here's the thing: I was under the impression that this was some kind of romance or just a straight up modern drama. It's not. It's a gangster film, and it reminds me of Guy Ritchie and Matthew Vaughn's films, like Rock'NRolla and Layer Cake. Colin stars as the gangster who doesn't want to be drawn back into the web of crime. Keira is the movie star who Colin protects as a bodyguard. Winstone plays the crime boss, it seems. And you know what? This sh-t looks GOOD.
Right? I want to see those sex scenes between Keira and Colin. I want to see Colin pistol whip somebody. I want to see Colin play a badass in a suit. I'm so seeing this movie.
Thanks to Pajiba for the trailer!
Photos from the filming of 'London Boulevard' in 2009. Header courtesy of WENN.