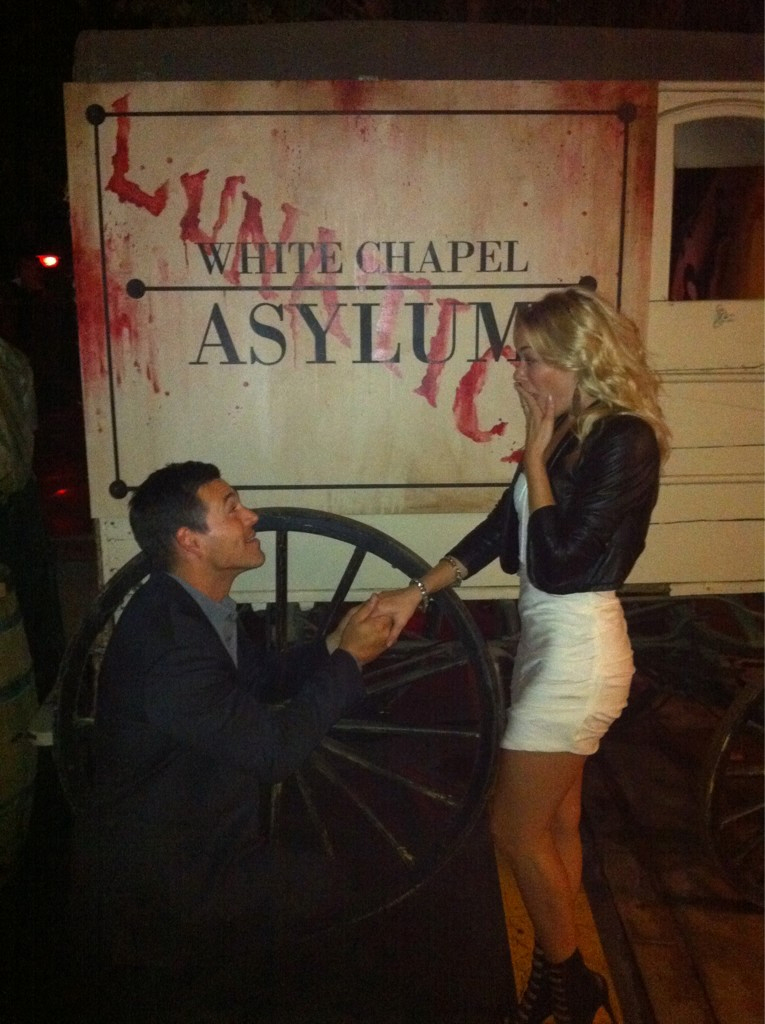 The above photo was actually on Eddie Cibrian's twit-pic stream – although LeAnn Rimes did re-tweet it. Because she LOVES her life right now. She's finally "won". Brandi Glanville is a drunk who endangers innocent children, and LeAnn Rimes just wants all of us to know that she's still "got" Eddie. So this is their little Halloween "prank" – an "engagement" photo. You know that when they really do get engaged (and it will be soon), LeAnn will have the photos professionally lit and she'll call in a real photographer and everything. Until then, we just have to laugh at her "joke":
Ok, it was "TRICK-or treat" right! @eddiecibrian and I were having a little fun. That pic was taken at Universal City walk right before a private event I did there earlier this month. @eddiecibrian is WAY more romantic than to proper to me in front of a "lunatic" sign. Just thought it was too funny not to share a little "TRICK!!" we're happy as can be and had the best Halloween! Hope you guys did too!!!

they've Bern saying we're engaged for a while now, so we thought we'd have a little fun!
[From LeAnn's Twitter]
Why do I find "they've Bern" so funny right now? Sigh… LeAnn, just for once, take the damn high road. You know how you would have looked more sympathetic over the course of the past week? If you hadn't tweeted every little second of your life and your mediocre drama – just hush for two seconds, and let someone else look bad without chiming in, you know? But no. She's just got to remind us all why we hate her.
Here are a couple more photos from LeAnn's twit-pic stream: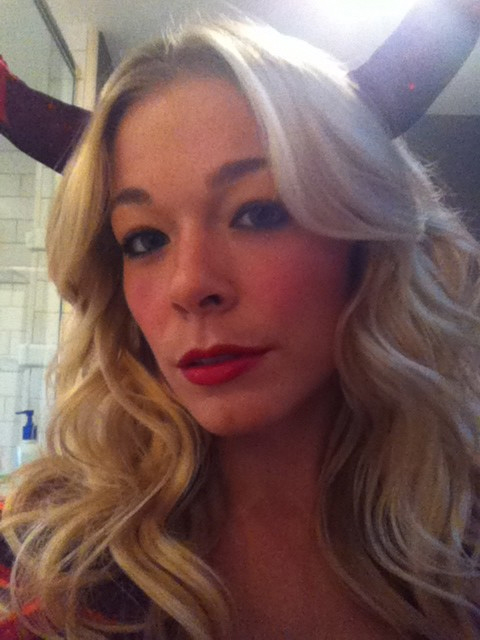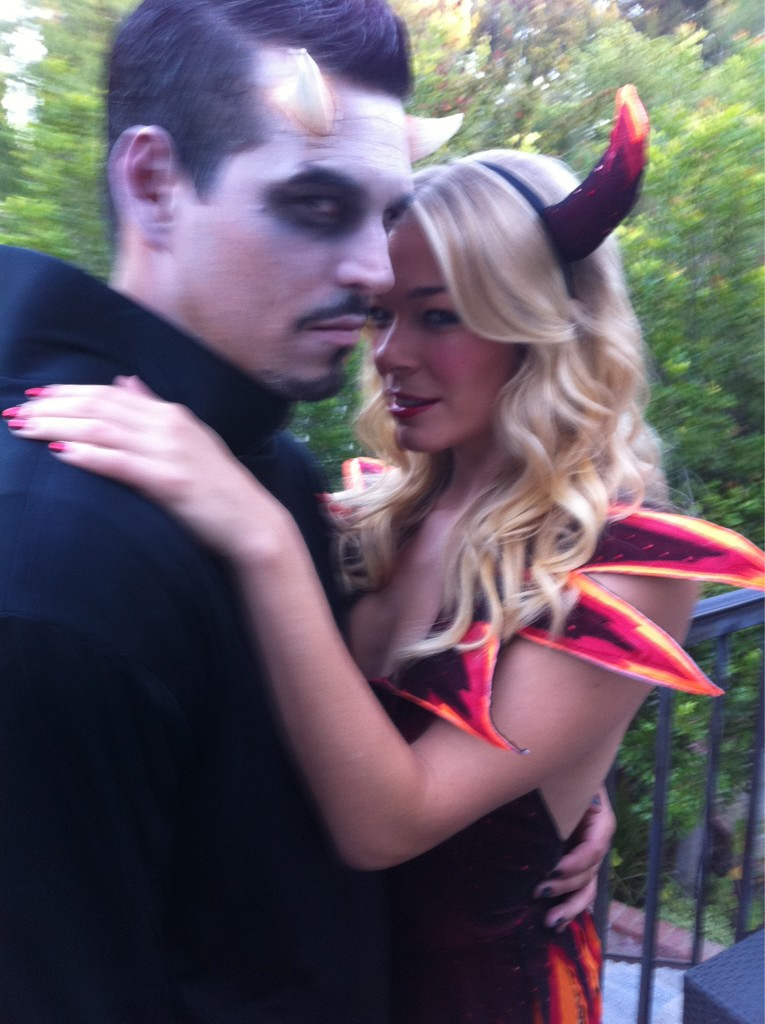 Photos courtesy of Eddie Cibrian's and LeAnn Rimes' Twi-pic streams.