Portia de Rossi promoted her new memoir, Unbearable Lightness: A Story of Loss and Gain, in an emotional appearance on Oprah yesterday. The 37 year-old actress candidly described what she went through struggling with anorexia and bulimia. The more Portia's television career took off, the more disordered she ate, reasoning that she needed to lose weight to look good on camera. Some of the stories Portia told Oprah were incredibly heartbreaking, particularly one in which she says she was treated cruelly on a photoshoot in which she didn't fit into the clothing. She also described how she would erratically exercise on the spot by running and jumping to try and burn off the calories from whatever bit of food she had eaten, including a few sticks of gum or some morsels at Thanksgiving with her family.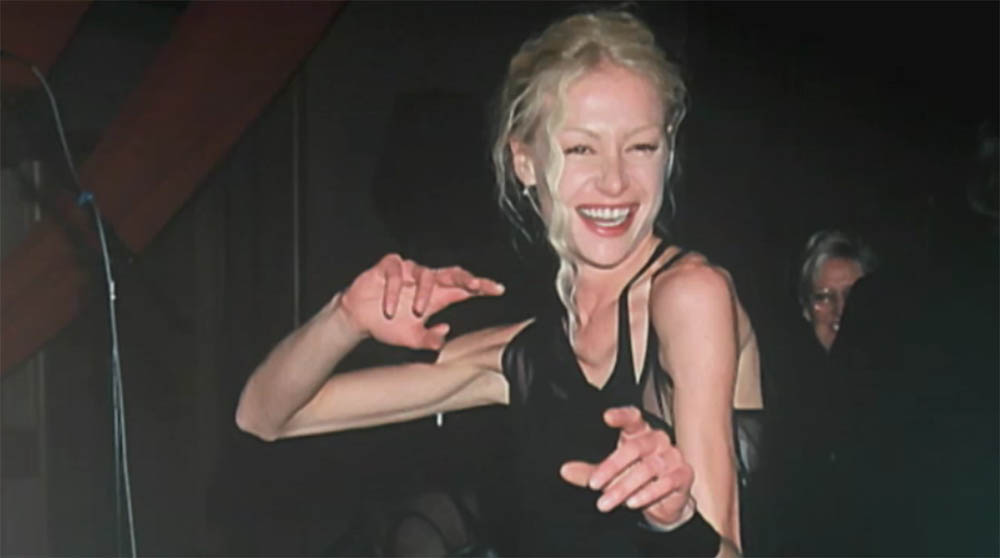 Portia de Rossi sat down with Oprah for an emotional interview about her anorexic past to air Monday.

"It wasn't that I was proud of it," she said. "But it was certainly a recognition for my self control. I definitely had some pretty amazing willpower to get down to 82 pounds. And that's what I was holding on to. I didn't think about anything else."

Portia reveals that she ate only 300 calories a day at the height of her disorder, and E! reports that she attributes her food issues to anxiety over being gay.
[From The Huffington Post]
We know her story has a happy ending, and that she found love and acceptance from her now-wife, Ellen DeGeneres. When Ellen and Portia discussed their relationship, I actually got misty-eyed.
Ellen explained on Oprah that she understood that Portia had a severe eating disorder, but didn't realize how bad it was until she read parts of the book. "I knew it had been bad, but I didn't know what it takes to get to that point. The insanity of the repetitious behavior and the loneliness and the hiding." Ellen added that she hopes Portia helps others by revealing such personal and painful information. She said "She saves me every minute of the day. I don't know what I'd do without her." It's clear that Portia feels the same.
You can watch videos of Ellen's segment and Portia discussing her over-exercise on Oprah.com.